Adorable gifts for kids
Adorable gifts for little girls obsessed with cute things
Tomei Hello Kitty Sweet Luv Collection 916 (22k) Gold Pendant

This gold pendant features Hello Kitty with a pair of angel wings. She is adorned with a stylish ribbon bow tie, holding a heart, both in purple.
This pendant is designed to convey the heartfelt message "you hold my heart forever" to your favourite girl. It is also the perfect guardian angel pendant for little girls who adore hello kitty.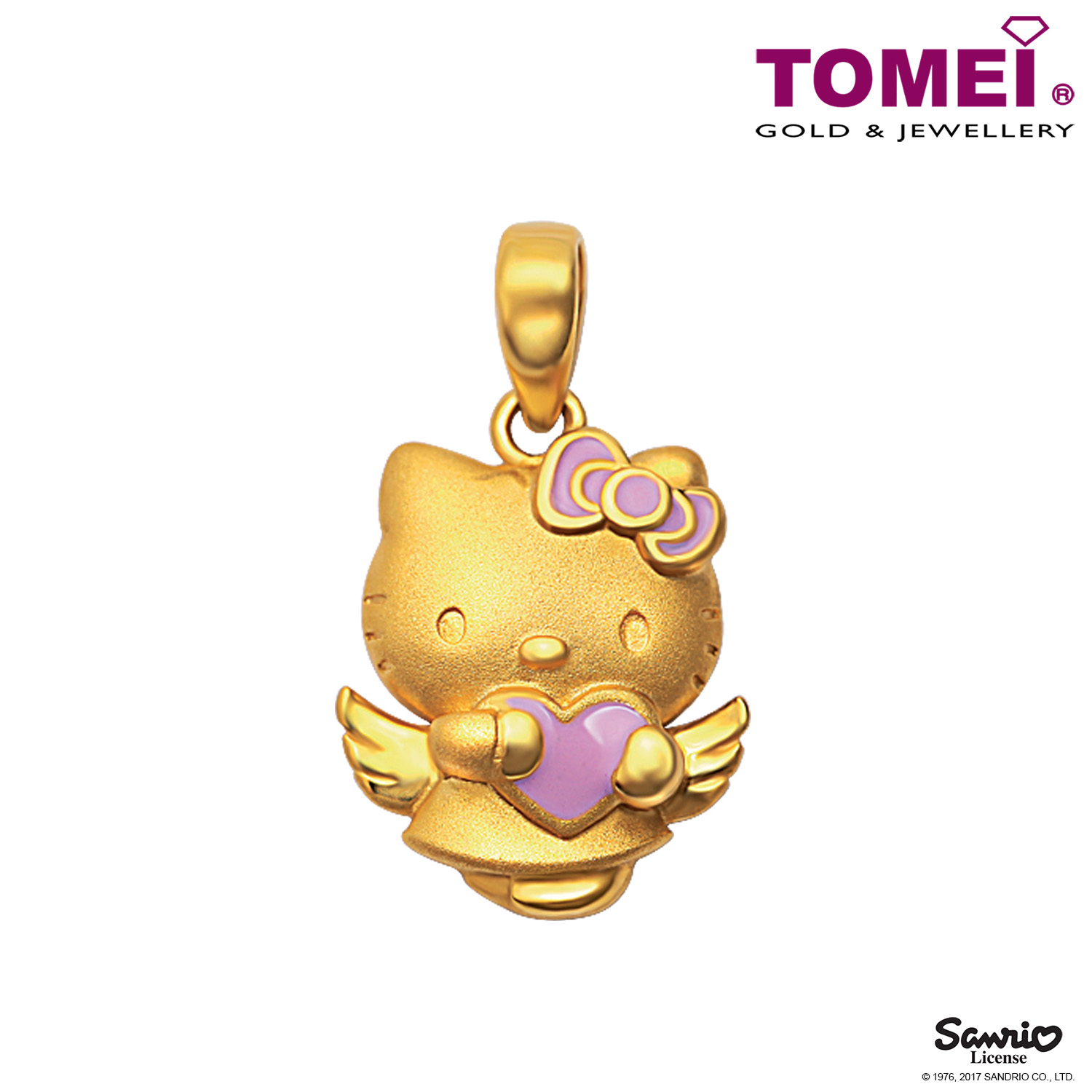 ---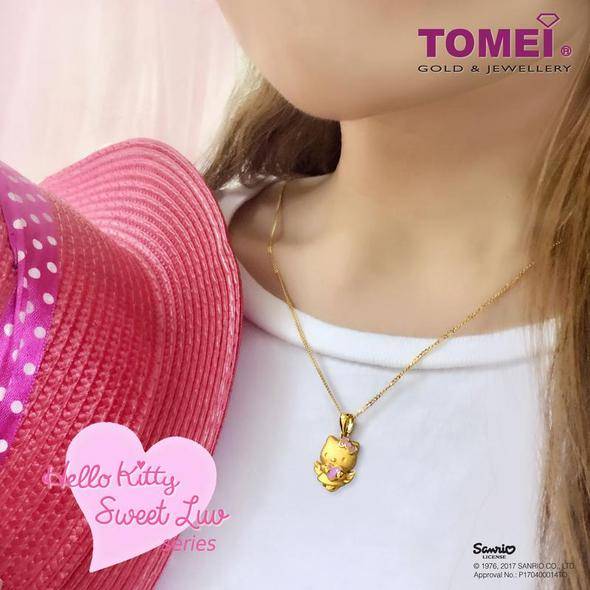 ---


Tomei, one of Asia's leading gold & jewellery brands, celebrates culmination of its 50th anniversary of gold and jewellery expertise.
In Tomei, pioneering in product superiority and design creativity is our lead; providing quality and service excellence is our priority.


Every piece of Tomei jewellery tells a story, spanning from glorious inspiration, perfectly realised to truly sparkle when it is worn.
Tomei embodies trends with alluring details while defining timeless refinement for those who seek jewellery that live across seasons.

Behind each of the exquisite crafts lies obsessive attention to detail which gives value and brings meaning to each creation.
The dedication and time bestowed into each craft marks the sincerity and serenity poured onto these lovely glittering jewels.