---
Adorable gifts for newborn baby girls
Heirloom gifts for newborns that they'll treasure for years, or maybe generations to come
Tomei x Prima Gold 999 (24K) Pure Gold "It's A Girl" Pendant

Baby girls are precious gifts, wrapped in love serene. Their dresses tied with sashes and futures tied with dreams.
The gifting of baby gold jewelry is a tradition. Celebrate the birth of newborn baby with It's A Girl Pendant from Prima Gold. This is the gift that the parents will appreciate and the child will cherish in the future.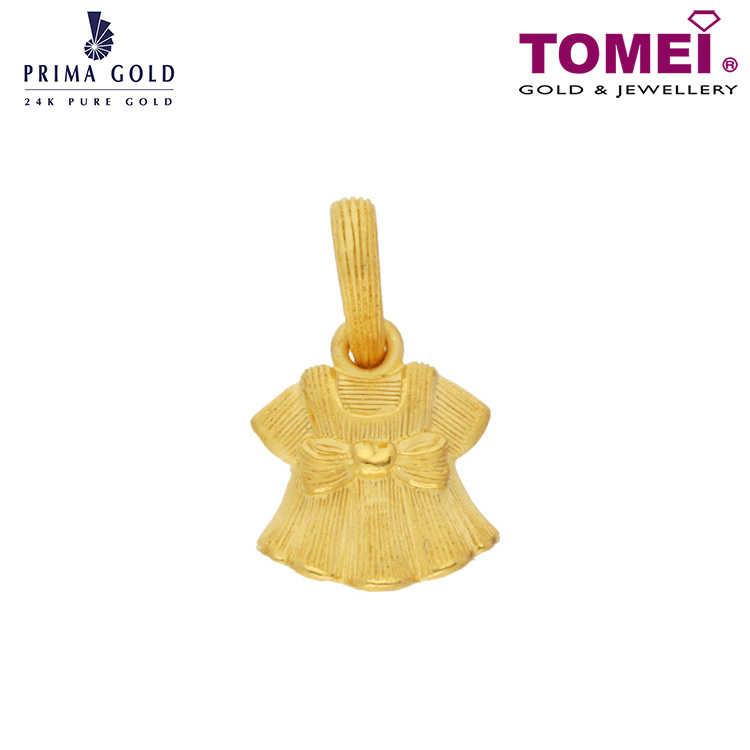 Adorable gifts for little girls obsessed with cute things
Tomei Hello Kitty Sweet Luv Collection 916 (22k) Gold Pendant

This gold pendant features Hello Kitty with a pair of angel wings. She is adorned with a stylish ribbon bow tie, holding a heart, both in purple.
This pendant is designed to convey the heartfelt message "you hold my heart forever" to your favourite girl. It is also the perfect guardian angel pendant for little girls who adore hello kitty.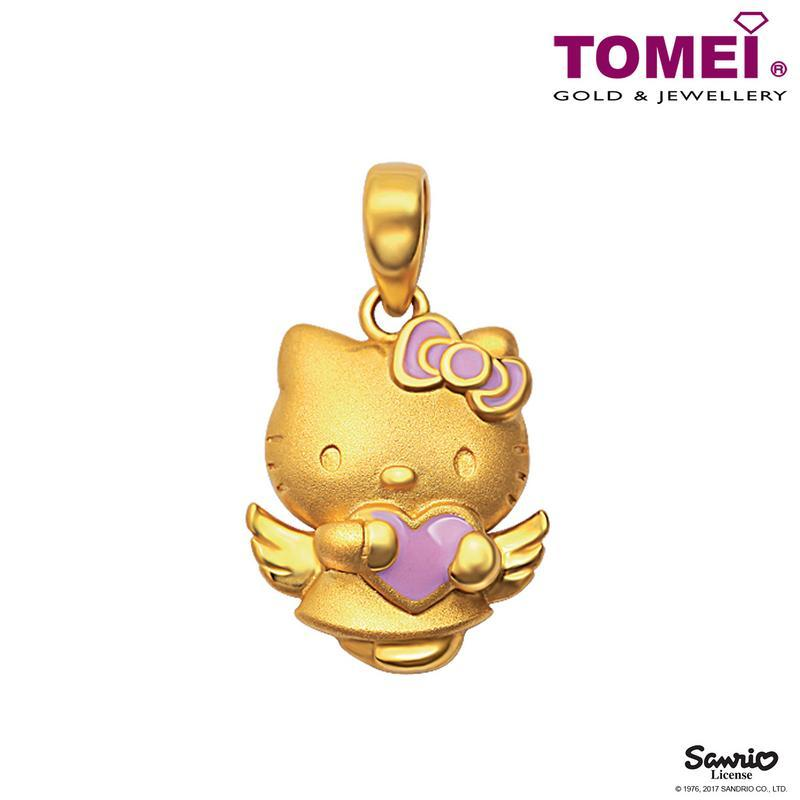 For kids who love to read
Tomei x Prima Gold Yellow Gold 999 (24K) "Flower Star" Pendant

If you love a flower which happens to be on a star, it is sweet at night to gaze at the sky. All the stars are a riot of flowers.
― Antoine de Saint-Exupéry,The Little Prince
If you've got a little bookworm but are looking to get them a special gift that isn't necessarily an addition to their personal library, this will be the one for kids who love to read especially the classic children's novels.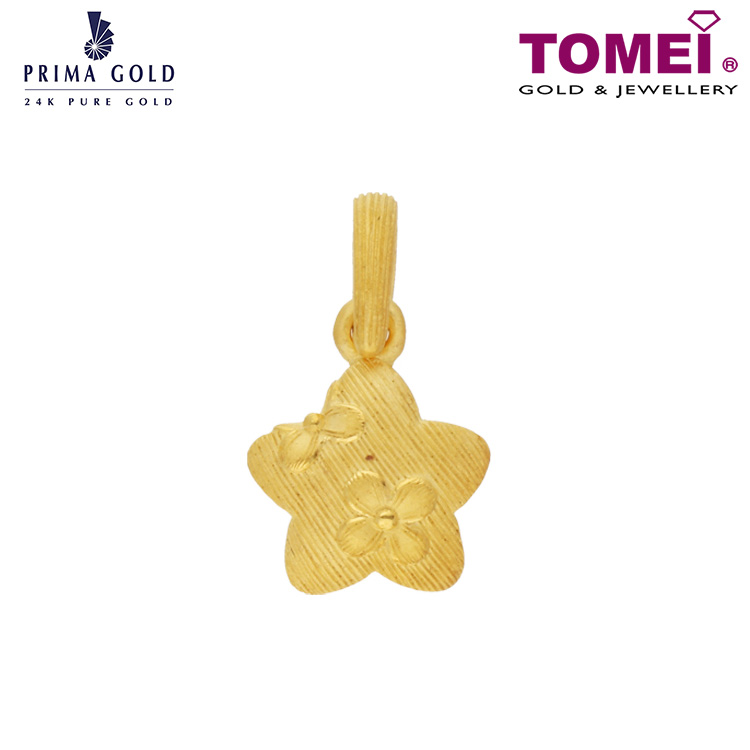 ---
Adorable gifts for newborn baby boys
Tomei Yellow Gold 916 (22K) "Quadruple Treasures" Auspicious Baby Anklet

"Ding-a-ling! Ding-a-ling!" The tinker sounds that comes from a happy baby wearing this auspicious baby anklet. Featuring two round-shaped bells and two heart-shaped bells, the jingle of each bell represents love, health, appreciation and success.
Your baby just can't hide when you play peekaboo with him or her!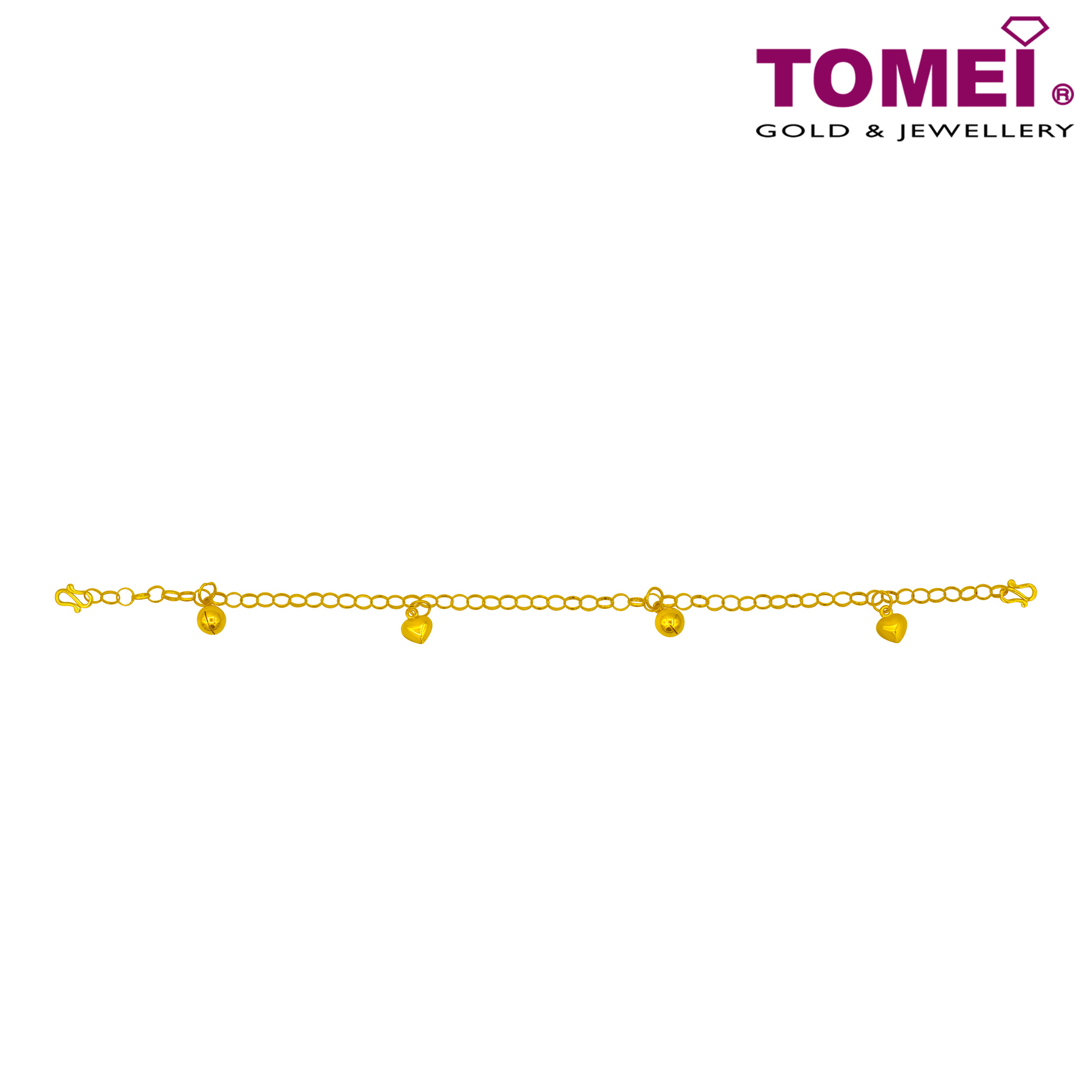 Tomei Yellow Gold 916 (22K) Baby Bangle with Bell & Heart

A trendy yet classic baby bangle every baby should have. Giving newborns or toddlers a bangle is a tradition meaning of protection. They may hold your hand only for a little time, but they will hold your heart for a lifetime.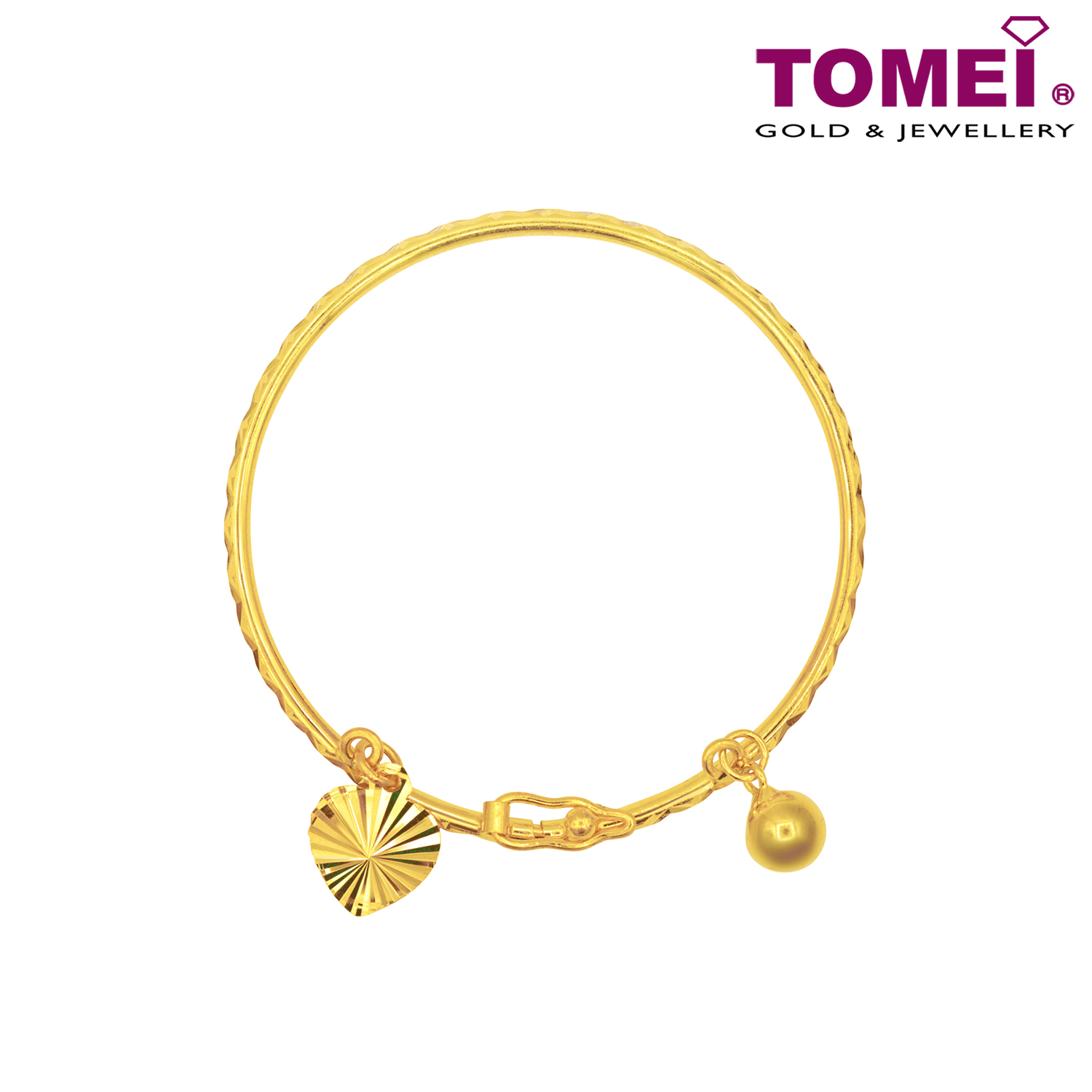 For the special little boy in your life
Tomei x Prima Gold Yellow Gold 999 (24K) "It's a Boy" Pendant

You'll be his first kiss, his first love, his first friend, you are his momma, and he is your whole world. Hold him a little longer, rock him a little more. Read him another story, let him sleep on your shoulder. Rejoice in his happy smile, he is only a little boy for such a little while.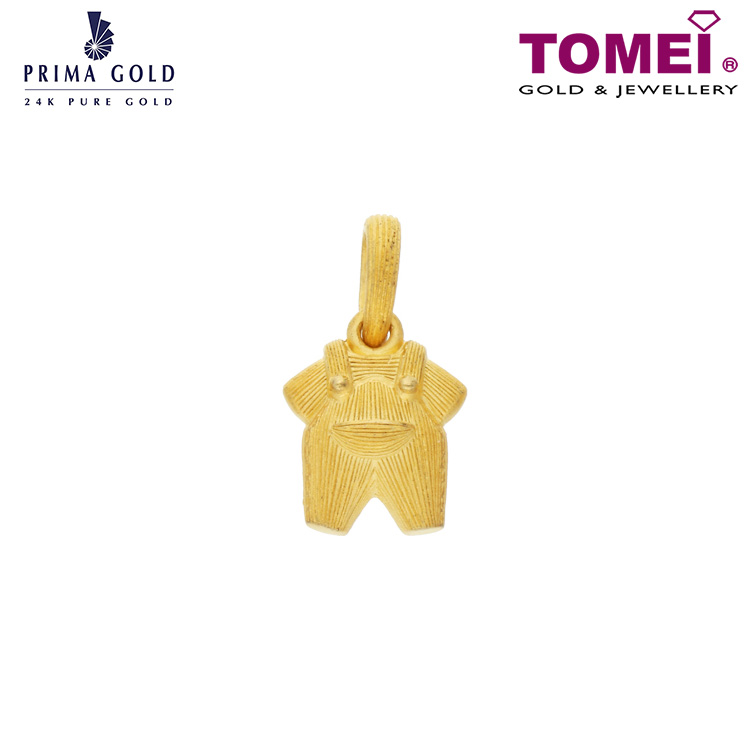 ---
Adorable gifts the little girls
Every girl's companion since they were young
Tomei x Hello Kitty Yellow Gold 916 (22K) "Keiko Collection" Bracelet

Baby girls are precious gifts like angels, fairies and Hello Kitty. Their hair is tied up with ribbons and bow; their hearts are tied up with wings of dreams. Dressed in a cute costume, shimmers in gold with purple ribbon and heart.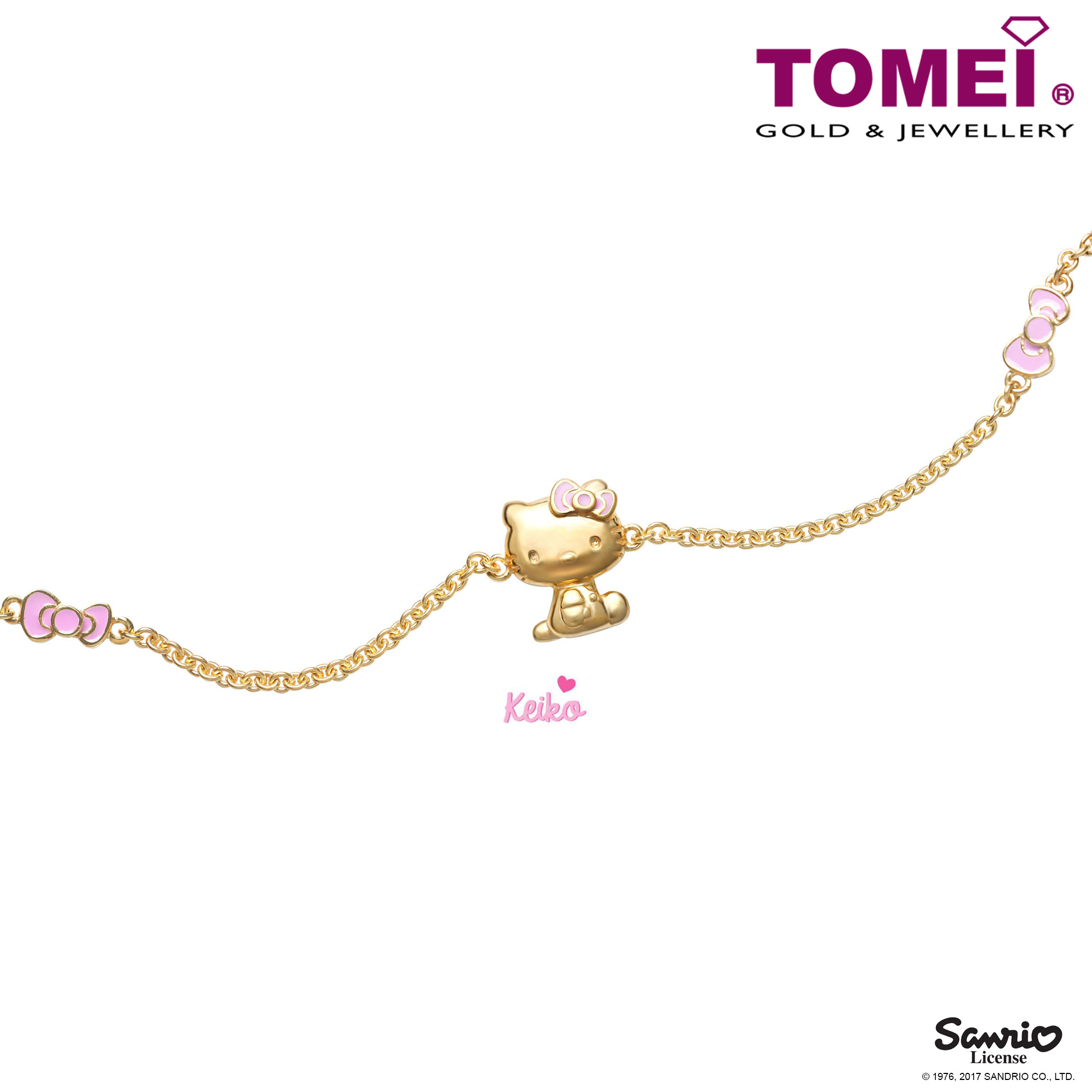 Mirror mirror on the wall, who's da cutest of them all?
Tomei x Baby Looney Tunes Yellow Gold 916 (22K) "Baby Tweety" Child Bracelet

I thought I saw a puddy tat. I thought I saw another puddy tat. Hey, I'm surrounded by puddy tats.
Perfect for little one who is as cute as the Baby Tweety Bird.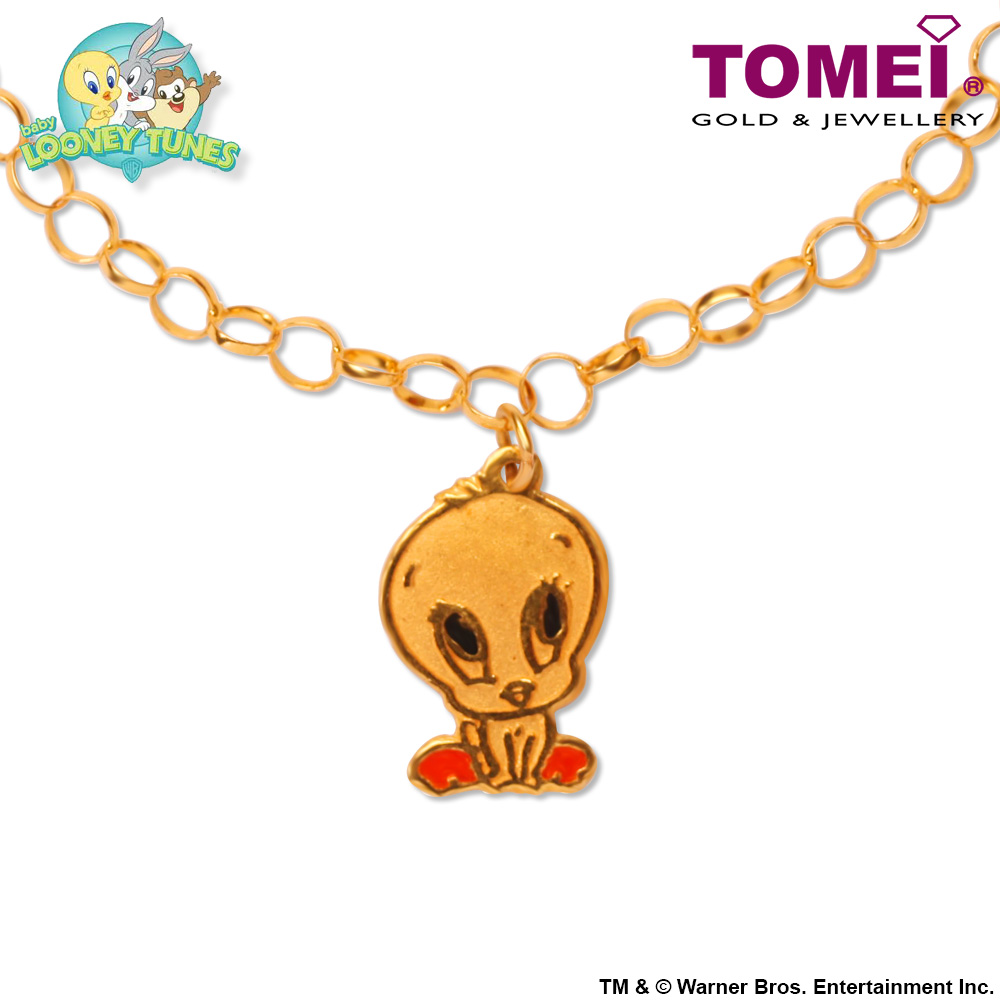 Get your little ones imagination soaring
Tomei x DC Justice League Super Heroes Yellow Gold 999 (24K) "Super Girl" Pendant

No hero can save everyone, not even Supergirl. But a real hero never stops trying.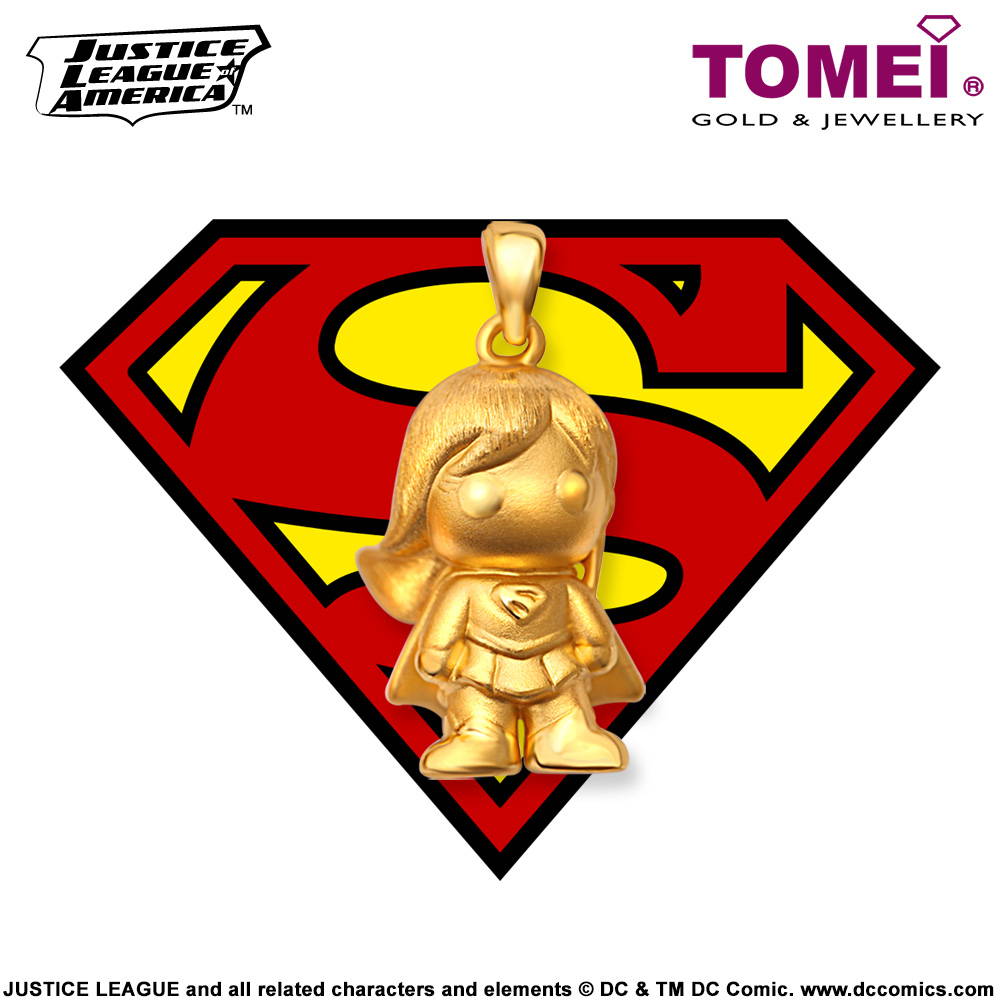 ---
Adorable gifts the little boys
Heirloom gifts for newborns that they'll treasure for years, or maybe generations to come
Tomei x DC Justice League Super Heroes Yellow Gold 999 (24K) "Superman" Pendant

Baby boys often seem like superheroes in disguise. You'd better make sure you get that future hero something that inspire him to grow stronger with hope and courage.
Superman, Kal-EL, Clark Kent, Man of Steel. A symbol for all to strive towards, the first and most inflential super hero of all time. DC, home to iconic superhero characters such as Superman, Batman, Green Lantern, Wonder Woman, The Flash.
DC Super Heroes collection is exclusively available on eTomei.com and in Tomei's retail stores.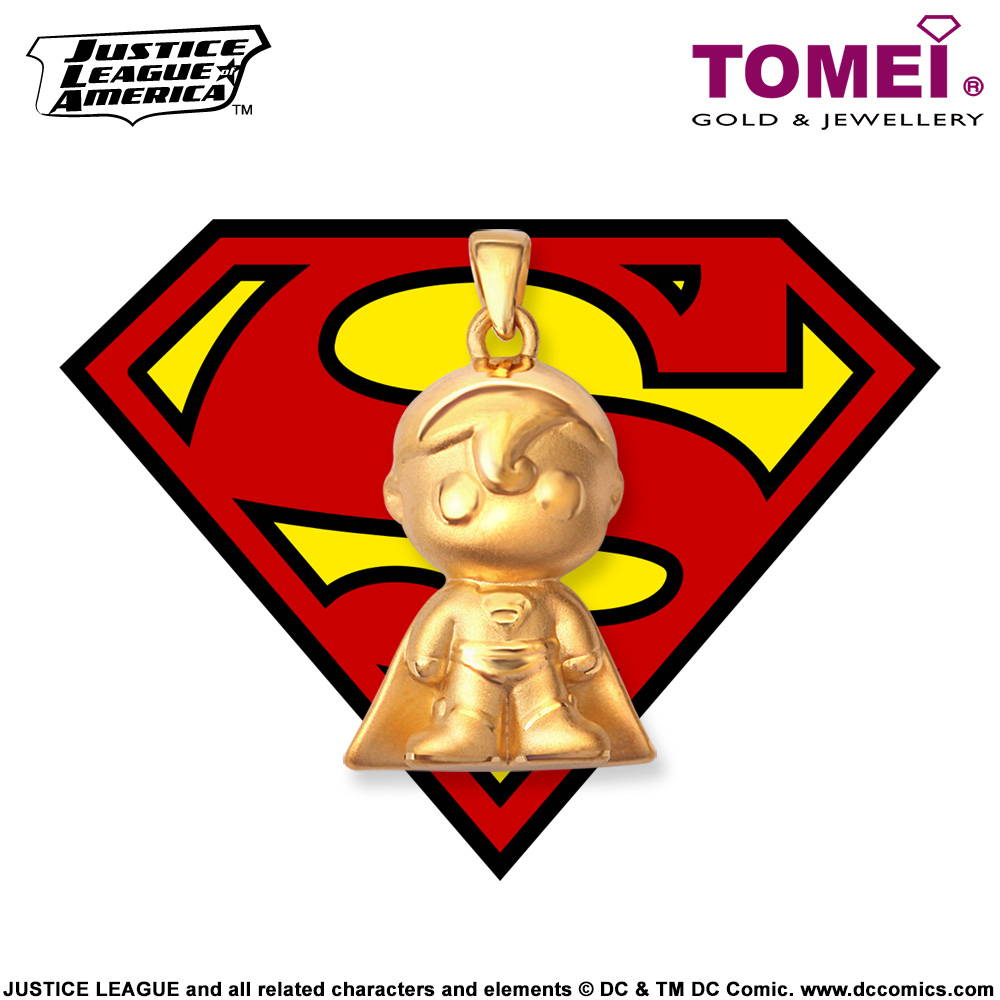 Wish your little one like the happy-go-lucky Baby Bugs Bunny
Tomei x Baby Looney Tunes Yellow Gold 916 (22K) "Baby Bugs Bunny" Chomel Charm

Bugs Bunny, a cartoon rabbit, perhaps the most celebrated and enduring lagomorph in worldwide popular culture. Its popularity skyrocketed, largely due to his easygoing and fun loving attitude. Let its optimism resonates with your little one to look on the bright side.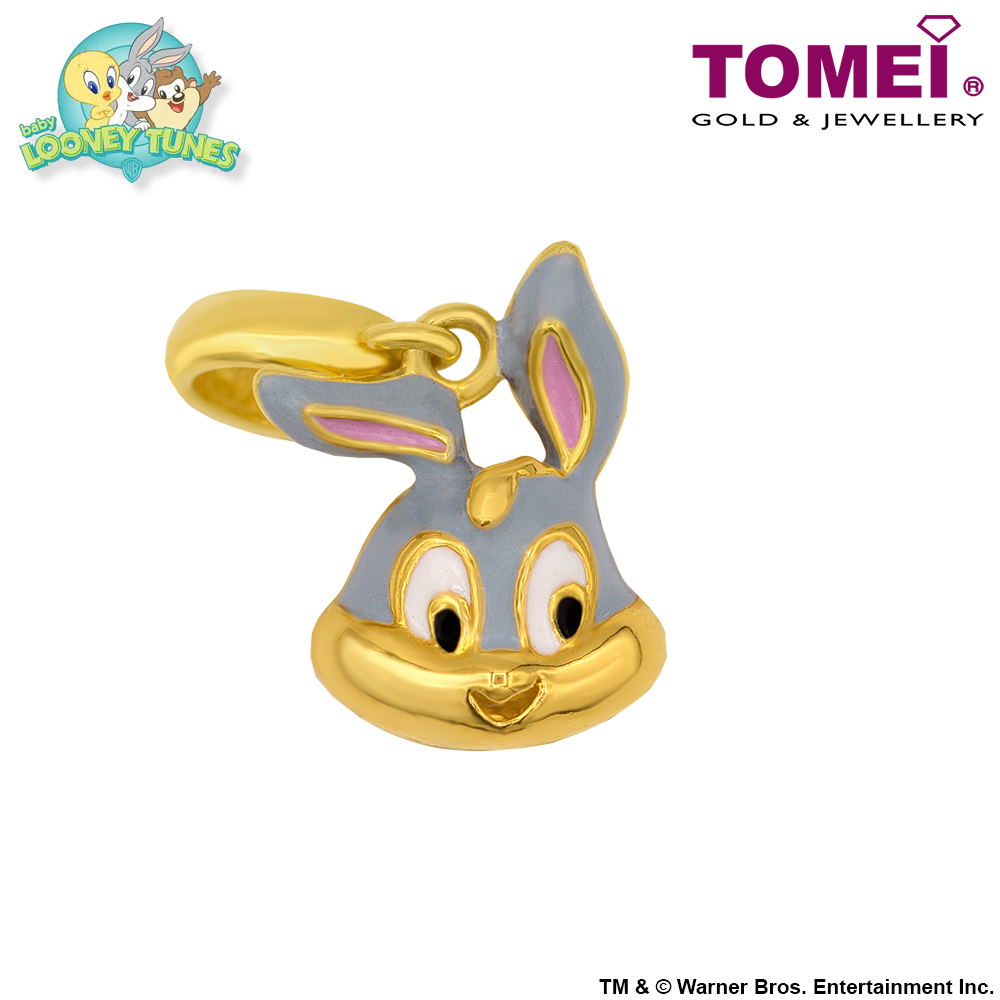 ---
Adorable gifts for new moms
Perfect blessing gift for moms to be
Tomei White Gold & Rose Gold 585 (14K) "Pram with Golden Wheels" Chomel Charm

Celebrate mommyhood in style! Let every precious moment with your baby since tummy time fill your heart with love that overflours.
You can also mark the birth of your child a little bit sweeter with our Pram Chomel charm with golden wheels.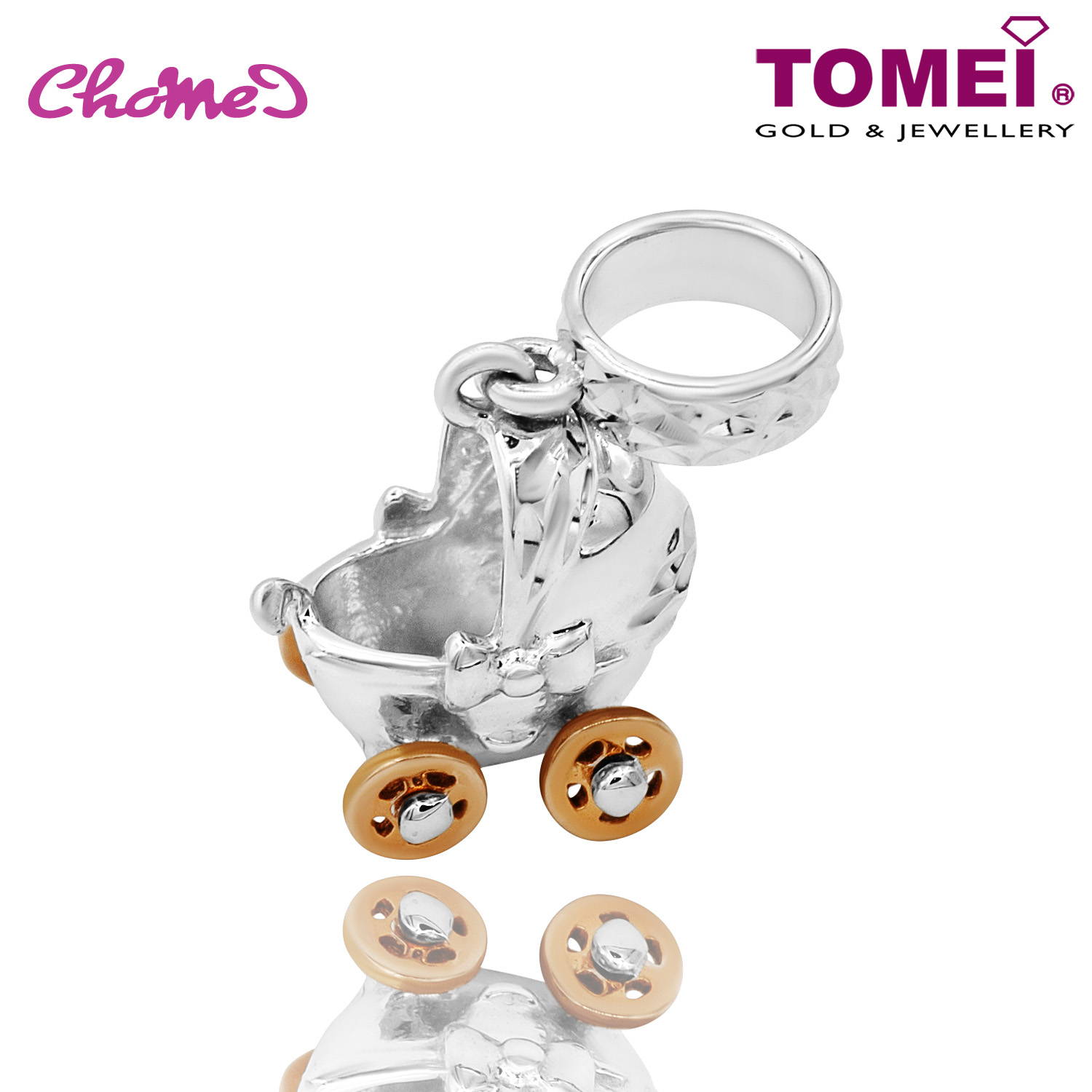 The gift that will inspire a budding princess
Tomei Yellow Gold 916 (22K) "Snow White's Dress" Chomel Charm

Perfect gift for a dear little child who had skin as white as the snow, lips as rosy as the blood, and hair as black as the ebony window frame.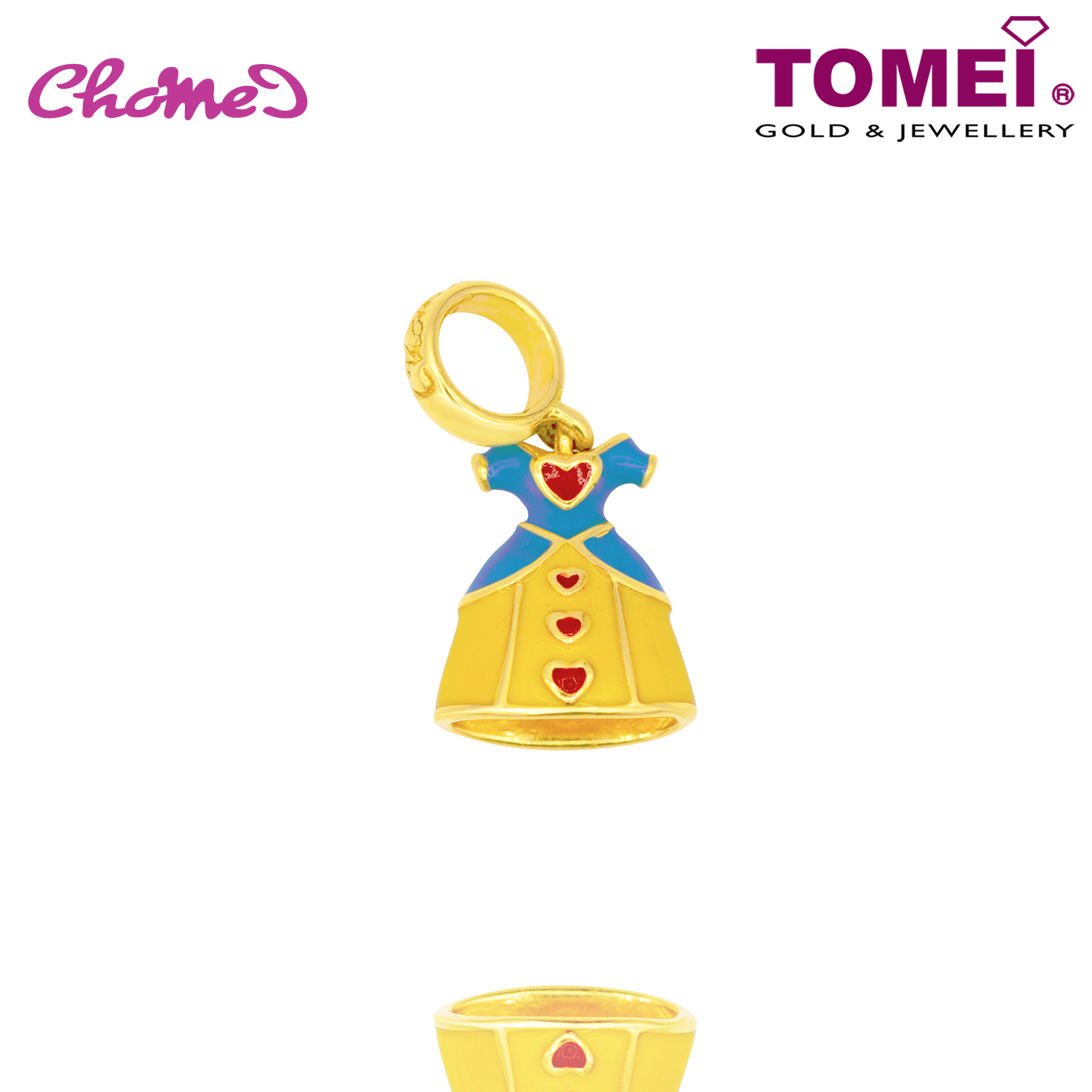 Show her your love with ribbons traditionally representing bonds of love
Tomei x Prima Gold Yellow Gold 999 (24K) "Ribbons of Love" Pendant

Ribbon is a tie to every girl's childhood and their mother. Flashback to adolescence and show your love to your mom with this pendant that make a lovely fashion statement for her. It's all the little moments with her that make your life precious.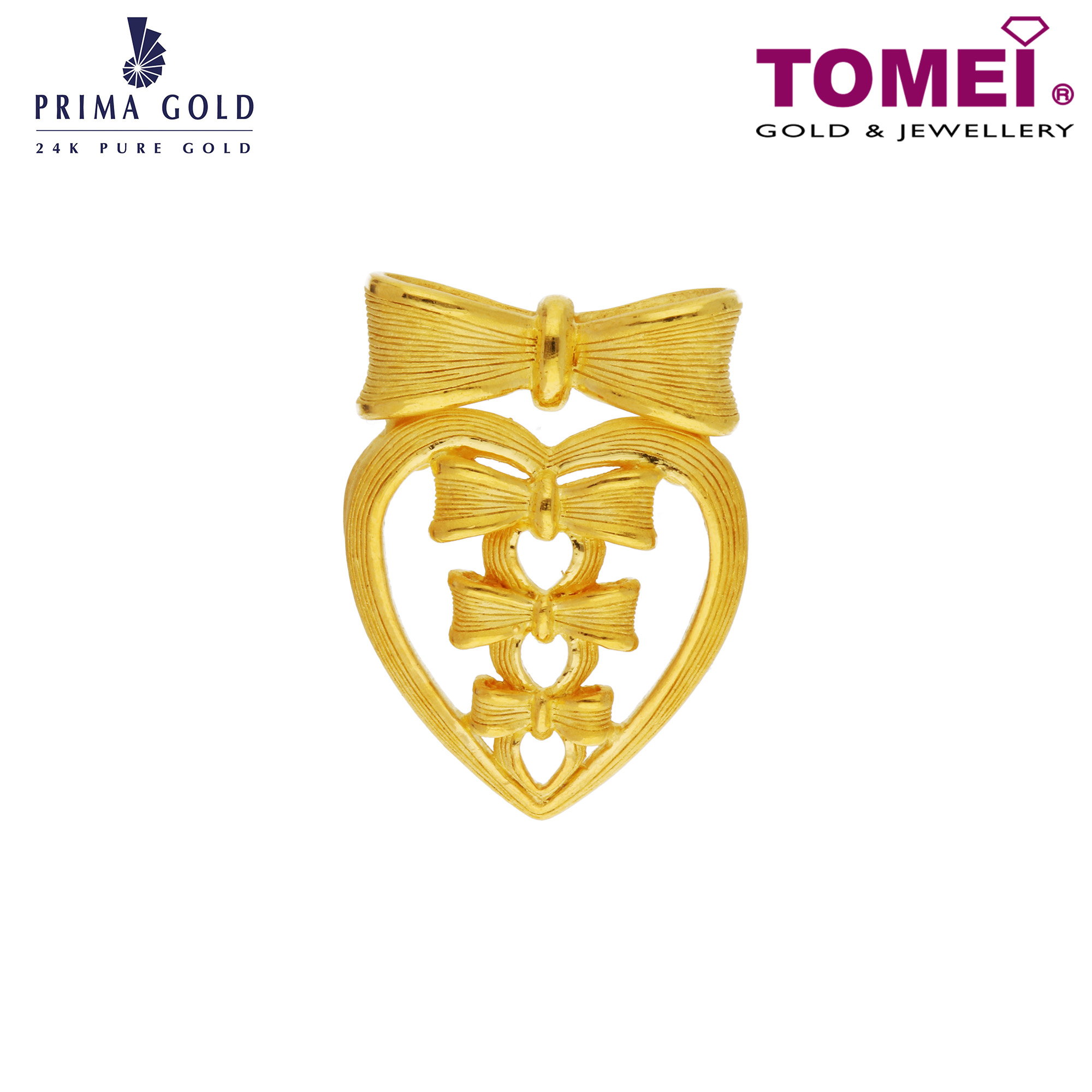 ---
Adorable gifts for new dads
Freeze these snuggly early years you have with your baby
Tomei Yellow Gold 916 (22K) "Golden Milk Bottle" Baby Pendant

Golden Milk Bottle pendant is the perfect gift for any new mom with her favourite reason to lose sleep. She can't wait to love her baby a little more before he or she is not little anymore.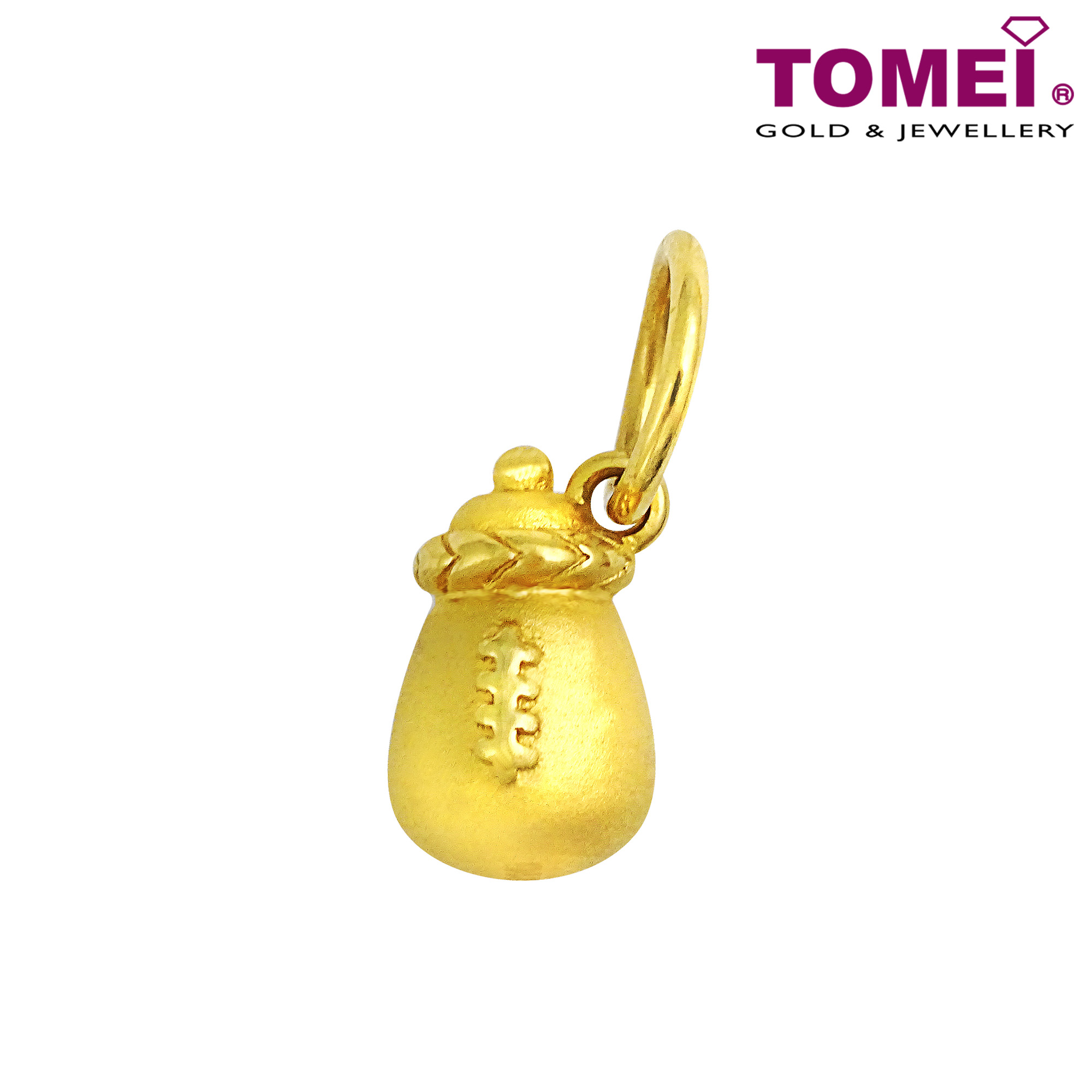 Perfect companion for the little ones
Tomei x Prima Gold Yellow Gold 999 (24K) "Little Duck" Pendant

One of the cutest diamond pendants for kids, this one will be loved by the kid as it has the kid's favourite duck. This pendant is crafted in the shape of cute duck.