---
Birthday gifts for everyone
Perfect gift for someone with a October birthday
Tomei x Royal Canadian Mint October Birthstone Tourmaline with Swarovski® Crystals 2018" Numismatic Silver Coin

Everyone should own at least a piece of birthstone in life. Birthstones have been a tradition since the middle ages. If you have someone special with an October birthday, look no further than our October Birthstone Tourmaline in Fine Silver Coin with Swarovski® Crystals.
September's birthstone, the tourmaline, comes from the Sinhalese words tura mali, which mean "stone of mixed colors." As its name implies, tourmaline stands apart from other gems with its broad spectrum of colors in every shade of the rainbow. Ancient magicians used black tourmaline as a talisman to protect against negative energy and evil forces. Today, many still believe that it can shield against radiation, pollutants, toxins and negative thoughts.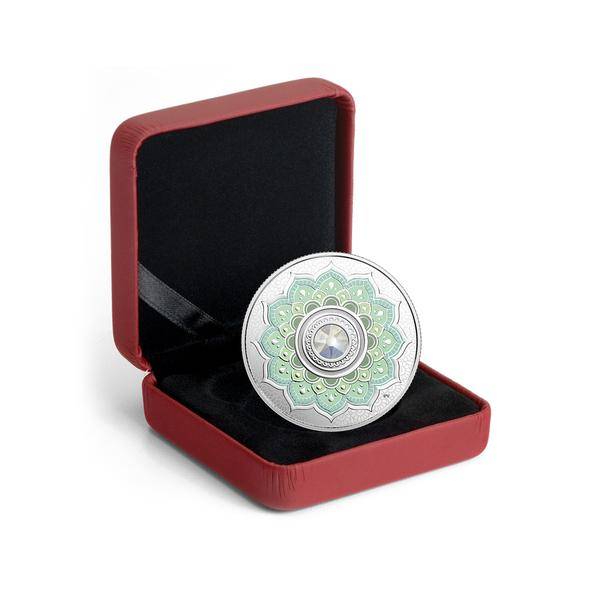 ---
Birthday gifts for someone you admire
Win her heart on her birthday
Tomei Yellow Gold 916 (22K) "Red Flaming Heart Lock with dangle Key" Chomel Charm

Three things cannot be long hidden: the sun, the moon and your admiration for her.
Confess your love and win her heart with our stunning, shimmering and enchanting Red Flaming Heart Lock with dangle Key Chomel charm, depicting the flame for burning desire to be with the her forever.
The charm comes with its own unique message to her: you are the only one who can unlock the key to my heart.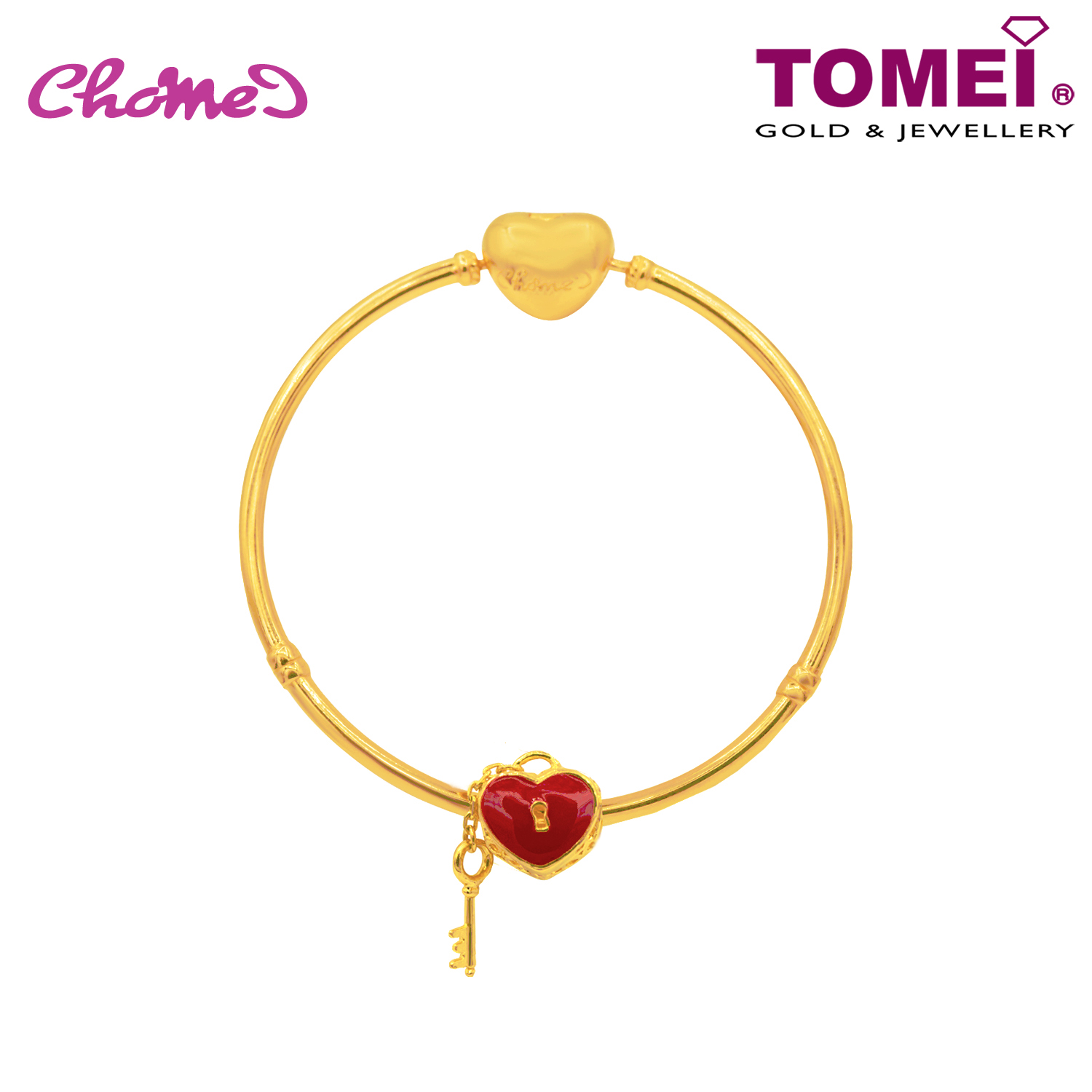 Confess to her heart on her birthday
Tomei x Prima Gold Yellow Gold 999 (24K) "Fluttering Heart" Pendant

Perfect gift for someone who gives you butterflies in your stomach each time you see her.
This pendant comes with the message: I just want to have you in life, forgetting the entire world, just you and me in my heart.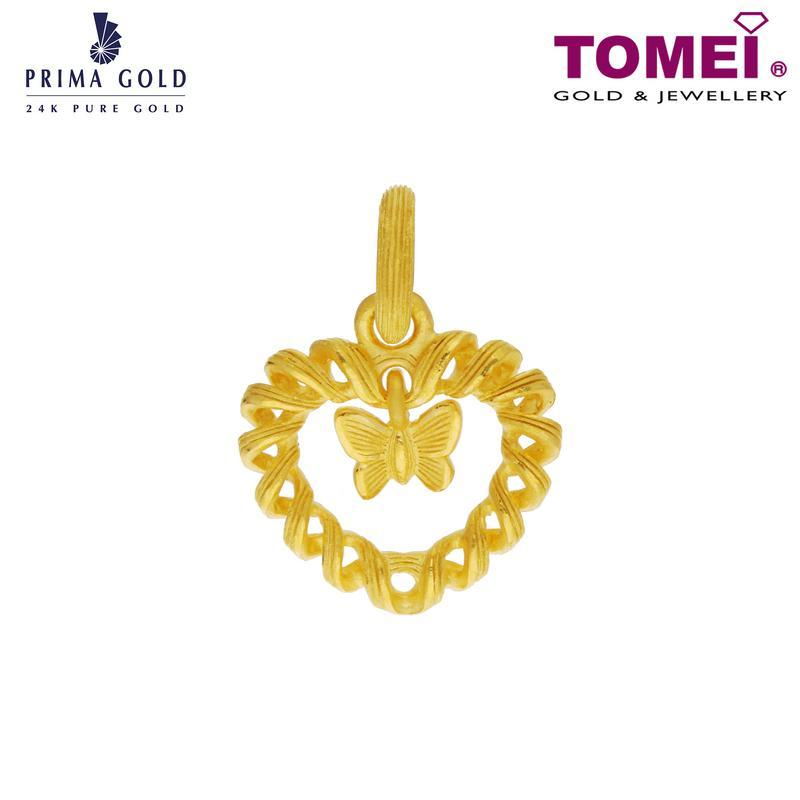 Let your crush know you like her on her birthday
Tomei White Gold 585 (14K) "Flaming Heart" Bangle

When someone means everything to you, you no longer need the sun to shine by day, nor the moon to give its light by night, the love you longing burns bright enough to light your way.
With this bangle you give her your heart. You'll give her the whole world if she accepts your love. Love is being with her. That's all you ask.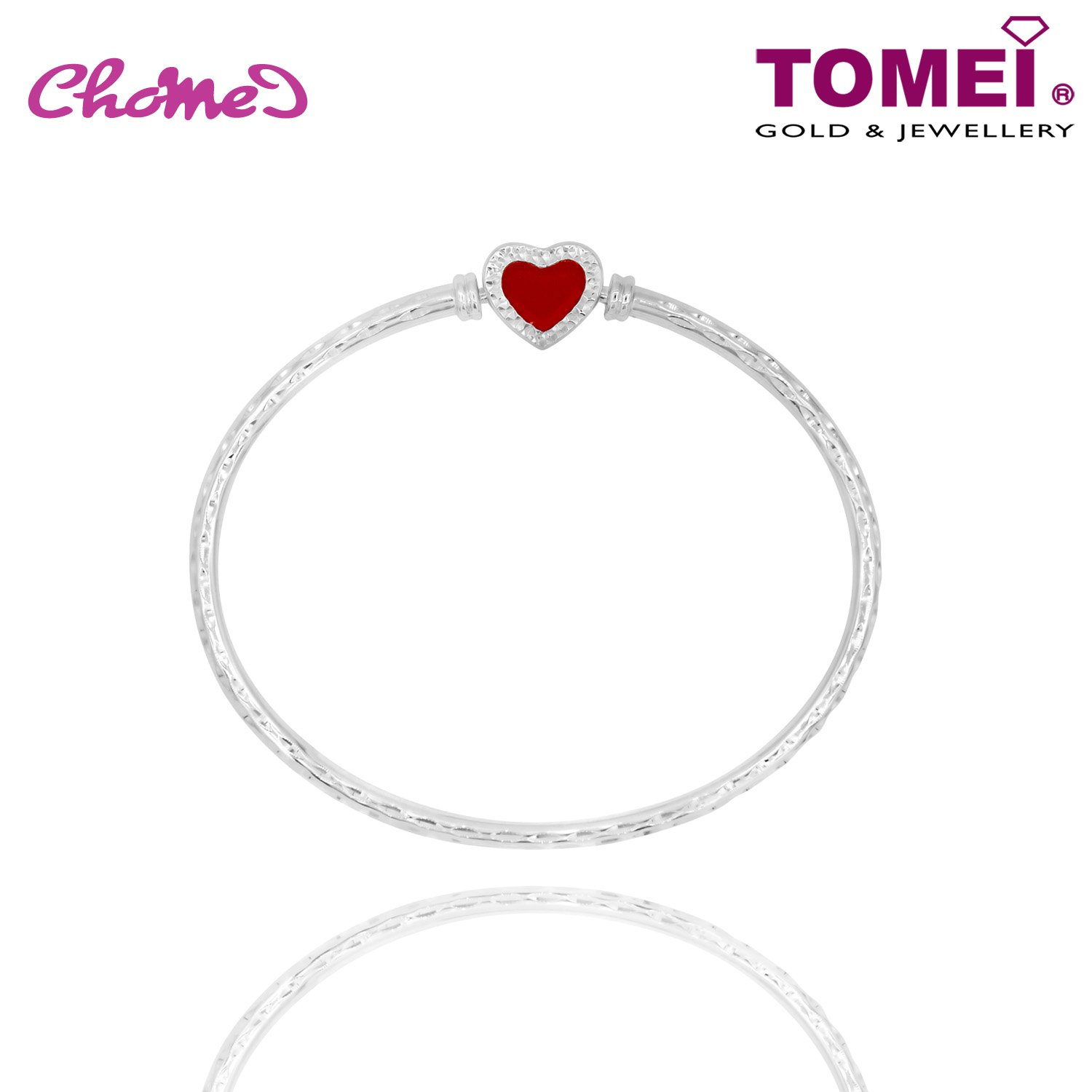 ---
Birthday gifts for girlfriends
Make her fall in love again on her birthday
Tomei White Gold 585 (14K) "3 in 1 Heart" Earrings

This 3 in 1 heart represents your heart, your mind and your soul:
Her lovely eyes captivate your heart, her innocent smile lingers in your mind and her pure love enraptures your soul.
It also represents infinity and perfect for someone you love beyond reason, beyond measure and beyond forever.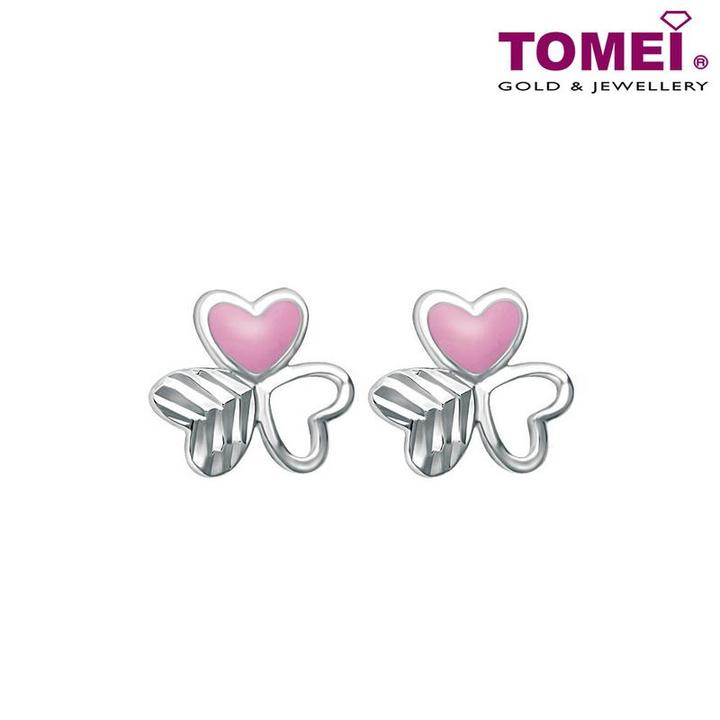 Add a little romance to your girlfriend's birthday with a happily-ever-after gift
Tomei x Prima Gold 24K Pure Gold "Tiara" Pendant

Every woman has a great love for fairy tales full of romance, magic and adventures. These fairy tales can now be turned into this Tiara Pendant from Prima Gold, a living proof that dreams can come true.
This feminine design also brings out her sweet appeal and makes her feel every bit a princess when wearing it around her neck.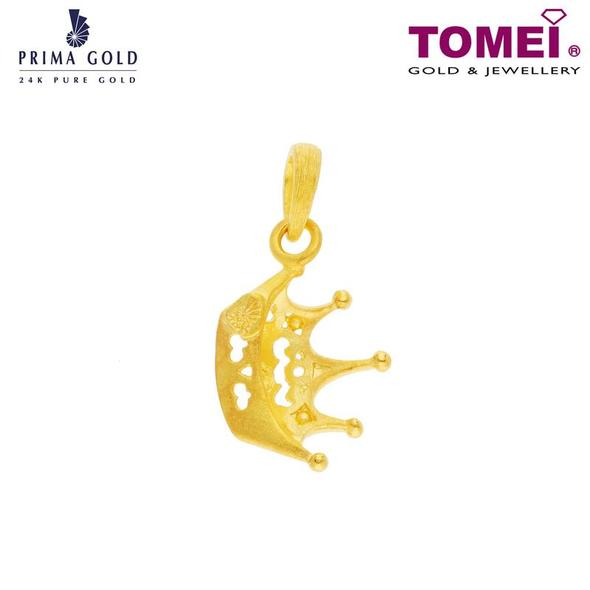 ---
Treat her like a queen on her birthday
Tomei White Gold & Rose Gold 585 (14K) "Queen of My Heart" Chomel Charm

Anyone can catch your eye but it takes someone special to catch your heart.
This is the perfect gift to the queen of your heart without whom your life is colorless. With this charm, you promise to always treat her like a queen. She reigns over your heart and her wish is your command.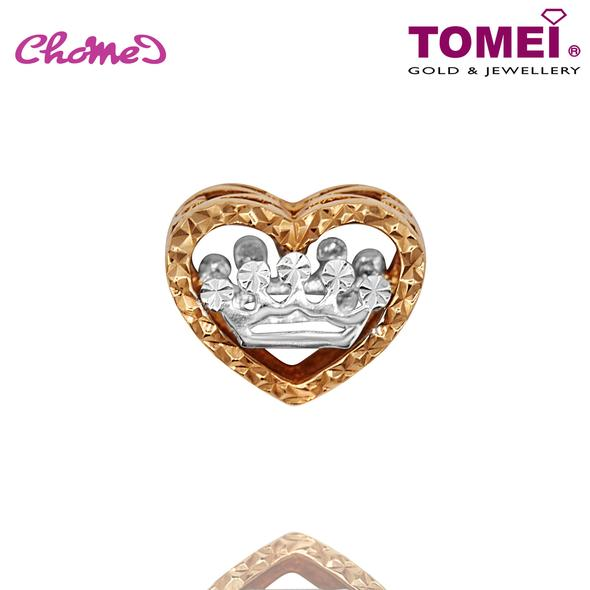 ---
Birthday gifts for parents
Impress your mom or mother-in-law and earn yourself major points
Tomei x Prima Gold Yellow Gold 916 (22K) Chomel Bangle with "Abacus" Charm

Well-wishing is an important part of Chinese culture. Heartfelt interactions between people are essential. It's vital to know what to give as the auspicious gifts for your parents as you deliver both your warm intentions and positive energy to them through your gifts.
Owning an abacus is an auspicious sign of busy keeping track of lots of money. It is closely associated with money and prosperity. It makes an ideal gift for your parents especially those who run own business in the hope of earning more money.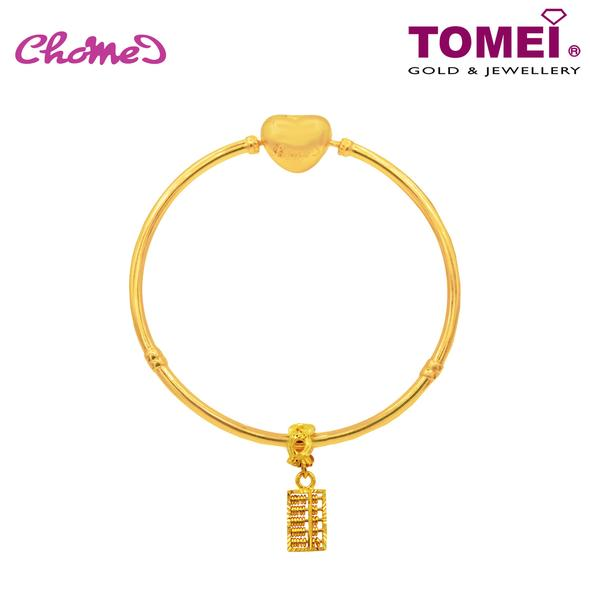 ---
Birthday gifts for besties
Flash back to adolescence and take a walk down memory lane with her on her birthday
Tomei x Prima Gold Yellow Gold 999 (24K) "Ribbon" Earrings

Ribbons brought every woman back to the pleasant feelings of the past, up where they flew on ribbons and bows, started dream telling.
You will feel nostalgia with this Ribbon pendant from Prima Gold. It is delicately crafted with its handmade signature silk line technique, which is a time-consuming process meticulously handled by the master craftsmen undertaken decades of apprenticeship.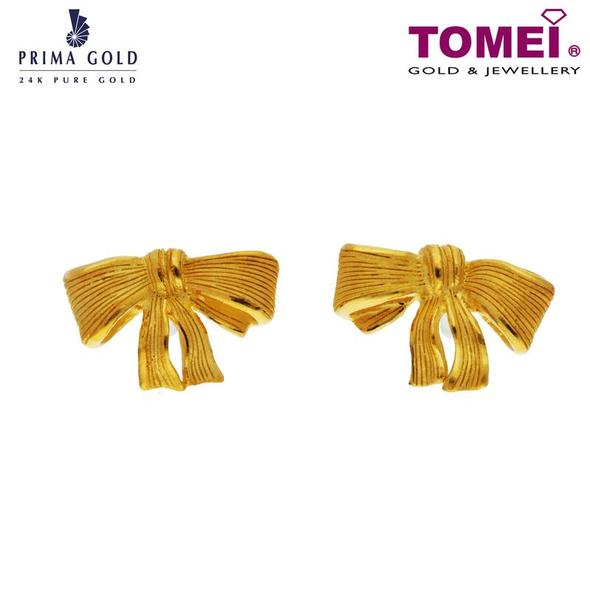 Let your bestie know she matters so much to you on her birthday
Tomei White Gold & Rose Gold 585 (14K) "Love, Hope & Faith" Chomel Charm

This charm comes with a heart, a wing and a cross.
The heart encapsulates every sweet memory with your bestie that you truly treasure. Close together or far apart, she is always in your heart.
The wing features a spreading wing, symbolic of the freedom obtained by being truth to personal calling and following dream.
The cross is the symbol of faith, remind your bestie to have faith in her dream, stick with it and meet with success.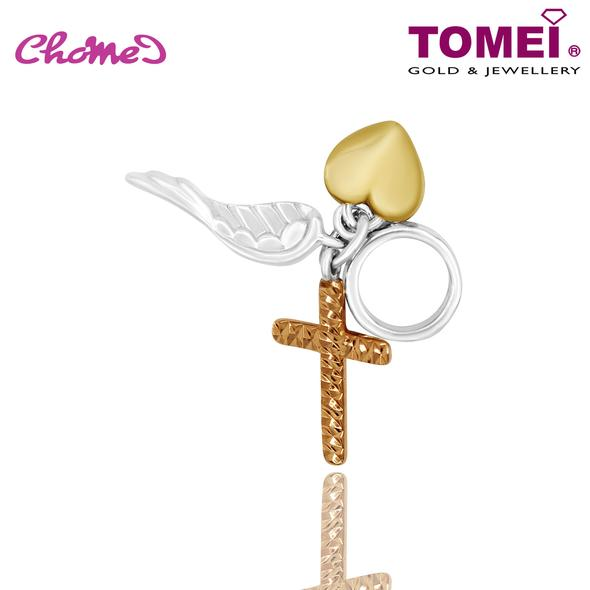 ---
Birthday gifts for your boyfriend
Birthday gift that will truly touch your boyfriend's heart
Tomei Sterling Silver 925 "Homme Anchor" Pendant

If my life was a ship, you would be the anchor that holds me in place.
On his birthday, thank him for being the anchor in your life and for keeping you grounded yet always knowing when to keep you afloat.
A symbol of strength and steadfastness, this nostalgic classic Anchor Pendant is also perfect for boyfriends who have a great fascination with the sea.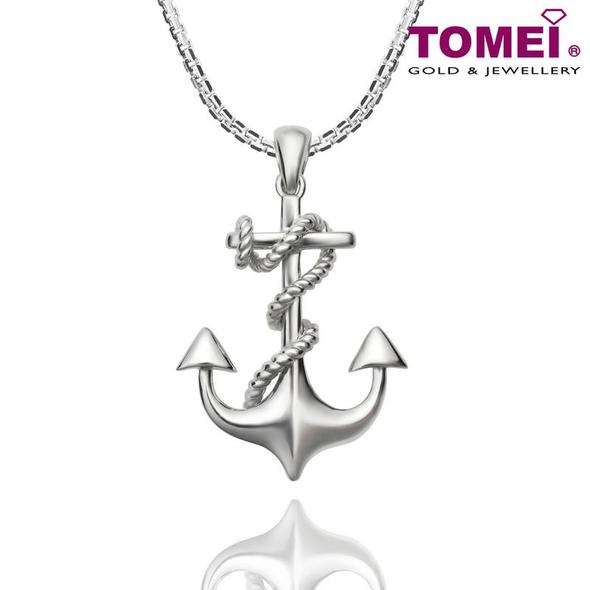 ---
Birthday gifts for your husband
Birthday gift your husband can't wait to show his friends
Le Lumiere - Diamonds of Light™ "Allure" Diamond Leather Billfold Wallet

If you would like to go above and beyond the conventional gifts for husbands, this Le Lumiere's Diamond Wallet is the perfect men's wallet to hold everything he needs.
A decent wallet is a man's best friend. Besides its durability and utility, this hand-made billfold is also embossed with a Le Lumiere - Diamonds of Light™'s hearts & arrows perfect cut diamond, resembling the synergy of toughness and perfection.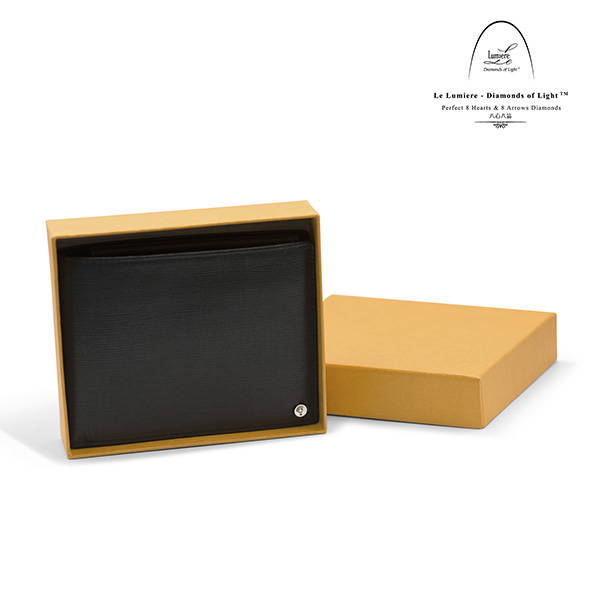 Let him know you love and appreciate him on his birthday, he will love you even more!
Le Lumiere - Diamonds of Light™ "Diamond Time" Diamond Leather Bracelet Set

There's only one thing more precious than our time and that's who we spend it on. Let your husband know that you are so glad to have him in your life and help you realise how beautiful your world is.
The centerpiece of the band is the Le Lumiere - Diamonds of Light™ Hearts & Arrows diamond set in an interchangeable mounting that allows him to wear the Diamond Time to any event or occasion.
The Diamond Time represents "Now and Forever". Everytime he wears the bracelets, he will be reminded that the only time you want to spend with him is "now and forever".