Wedding & Wedding Anniversary Gifts_originalbackup
Wedding Anniversary gifts for her
Romantic gift that will melt your wife's heart
Tomei "Red Flaming Heart Lock" Chomel Bangle and "Key" Chomel Charm
Charms have distinctive kind of significance, they reflect sentiment; capture memory; make fashion statement. Much like the women who wear them, they shine; they spark; they empower.
These red heart charms from Chomel depict the flame for burning desire to be with the special one forever. The key charm comes with its own unique message to your girlfriend: you are the only one who can unlock the key to my heart.
Adding additional charms to capture unforgettable moments in life.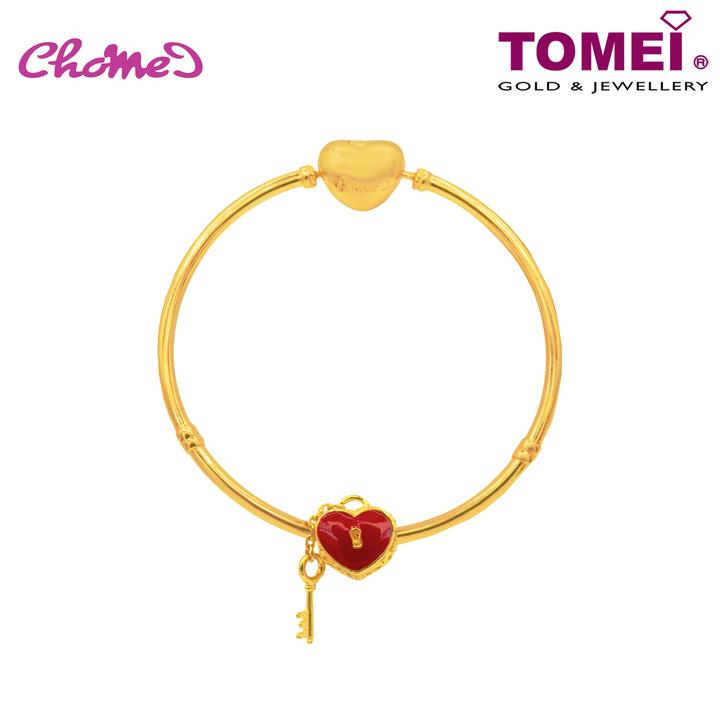 Add a little romance to the wedding anniversary gift for your wife
Tomei x Prima Gold 24K Pure Gold "Tiara" Pendant
Every woman has a great love for fairy tales full of romance, magic and adventures. These fairy tales can now be turned into this Tiara Pendant from Prima Gold, a living proof that dreams can come true.
This feminine design also brings out her sweet appeal and makes her feel every bit a princess when wearing it around her neck.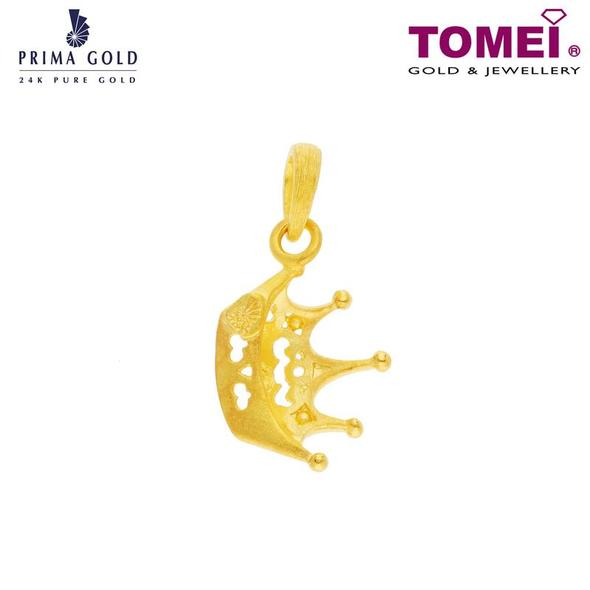 Wedding Anniversary gift for her to show her she's worth it
My Diamond x Roberto Bravo "Swan Lakes" Diamond Necklace
The Swan Lake diamond necklace is inspired by the ballet "Swan Lake", and in particular, the second act. It is the second part of the ballet when the prince first finds himself by the beautiful lake, and sees in the glittering waters, among water lilies a reflection of enchanted swan-maidens. Then he also first meets Odette and is captivated by her beauty.
It's not by accident that the Roberto Bravo jewelers chose this part of the story: they are extremely good at portraying natural motifs and fairy tales in precious jewelery materials.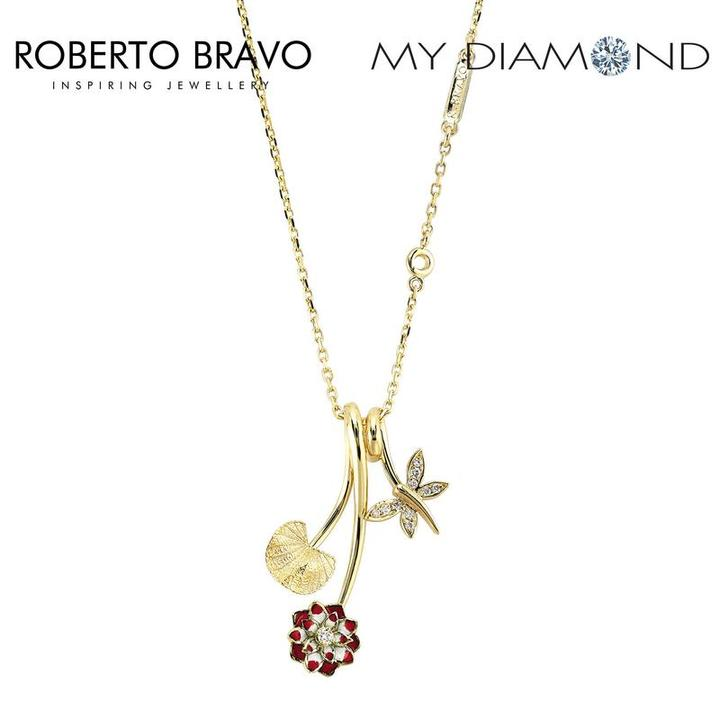 Wedding Anniversary gifts for him
Luxurious yet practical wedding anniversary gift for your husband
Le Lumiere - Diamonds of Light™ x Visconti "Michelangelo" Black Roller Diamond Pen
Anniversaries remind you of million little reasons that made you fall in love with your husband to an extent that made you sure of being together till eternity.
Gift your husband the Le Lumiere x Visconti Michelangelo Black Roller Diamond Pen this wedding anniversary. Visconti is one of the top players in the luxury pen world market. Luxury is not given only by the price, but the uniqueness and craftsmanship of the piece.
This is definitely the practical gift that you can be confident your husband will use it everyday.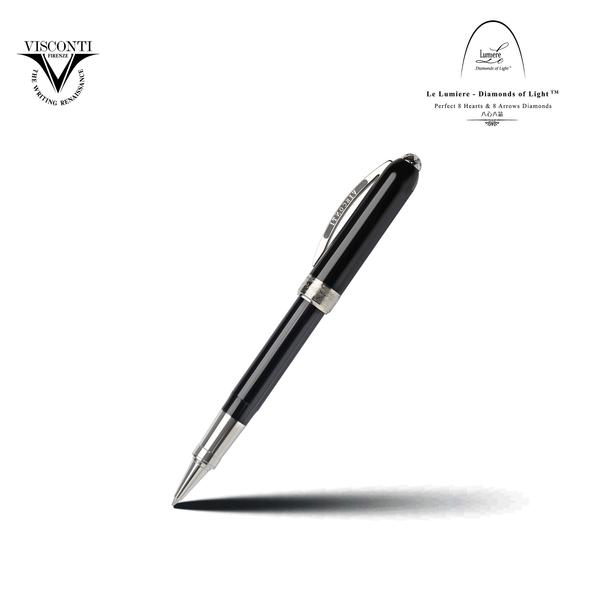 Cool gift your husband can't wait to show his friends
Le Lumiere - Diamonds of Light™ "Allure" Diamond Leather Billfold Wallet
If you would like to go above and beyond the conventional gifts for husbands, this Le Lumiere's Diamond Wallet is the perfect men's wallet to hold everything he needs.
A decent wallet is a man's best friend. Besides its durability and utility, this hand-made billfold is also embossed with a Le Lumiere - Diamonds of Light™'s hearts & arrows perfect cut diamond, resembling the synergy of toughness and perfection.
The wallet comes with a jewellery loupe where you can use it to view the eight hearts pavilion and eight arrows from a table top position.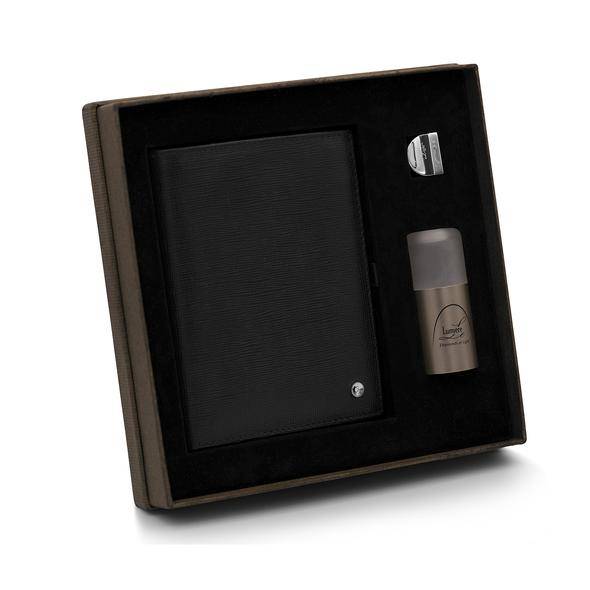 Let him know you love and appreciate him, he will love you even more!
Le Lumiere - Diamonds of Light™ "Diamond Time" Diamond Leather Bracelet Set
There's only one thing more precious than our time and that's who we spend it on. Let your husband know that you are so glad to have him in your life and help you realise how beautiful your world is.
The centerpiece of the band is the Le Lumiere - Diamonds of Light™ Hearts & Arrows diamond set in an interchangeable mounting that allows him to wear the Diamond Time to any event or occasion.
The Diamond Time represents "Now and Forever". Everytime he wears the bracelets, he will be reminded that the only time you want to spend with him is "now and forever".