Corporate gifts for VIPs
Le Lumiere x Visconti Divina Black Diamond Roller

Lorem ipsum dolor sit amet, pro petentium consulatu cu, etiam numquam scriptorem sed ei. Mel labitur facilisi praesent ut, an brute facilisis has. Sea ne nusquam liberavisse, putent bonorum ut nam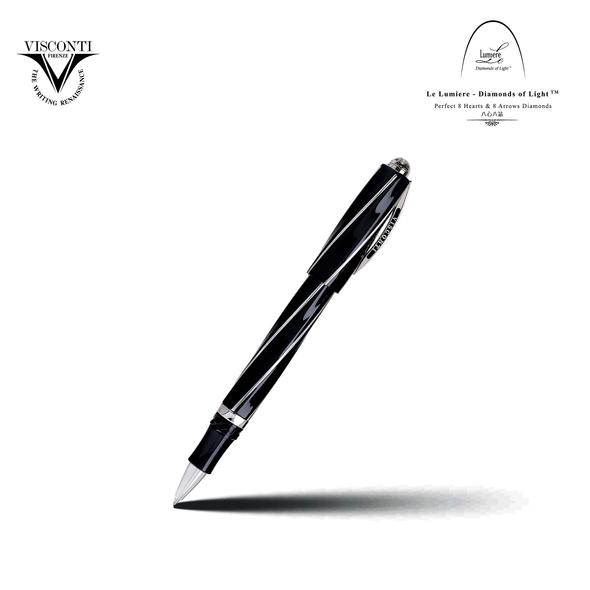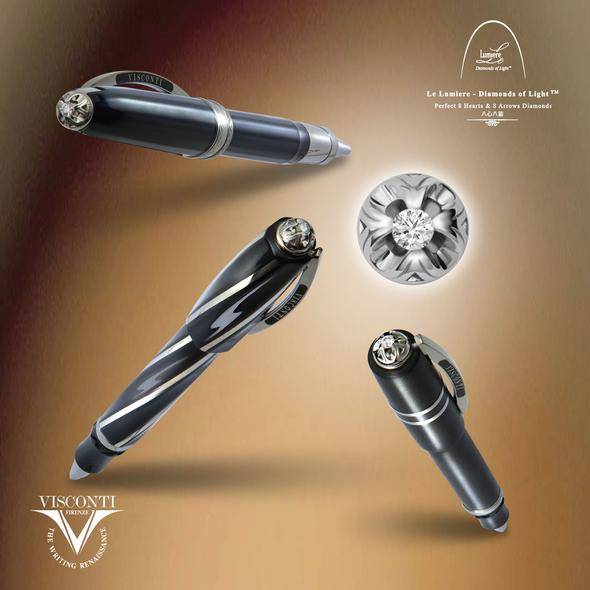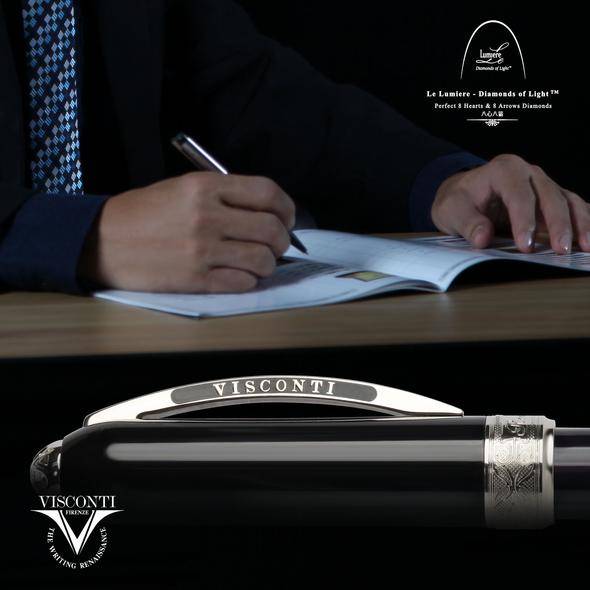 Italian Design & Creativity
Italy is a worldwide guarantee in terms of taste for beauty, elegance, and harmony. Visconti adds a very strong inclination to the Italian innovation and creativity, in terms of: shapes, materials, colours, finishing.

Visconti has been able to preserve and to use craftsmanship techniques from the past as Skeleton, Filigree, Scrimshaw, Airbrush, Hand Painting to produce unique writing instruments. Its long terms experience and skills have led to innovative and reliable solutions.
High attention is paid to all details and components in the realization of reliable and long-lasting products. Luxury is achieved not only using precious materials or stones, but also with specialized components and with complex and long-lasting craftsmanship processing.