Romantic gifts for her-backup
For someone who is your paradise, your sweet escape
Tomei White Gold 585 (14K) "3 in 1 Heart" Earrings

Full of adoration, this pair of triple heart earrings in three different designs carry a special message to someone you love forever - I belong to you, you belong to me. We were meant to be, you are my sweetheart.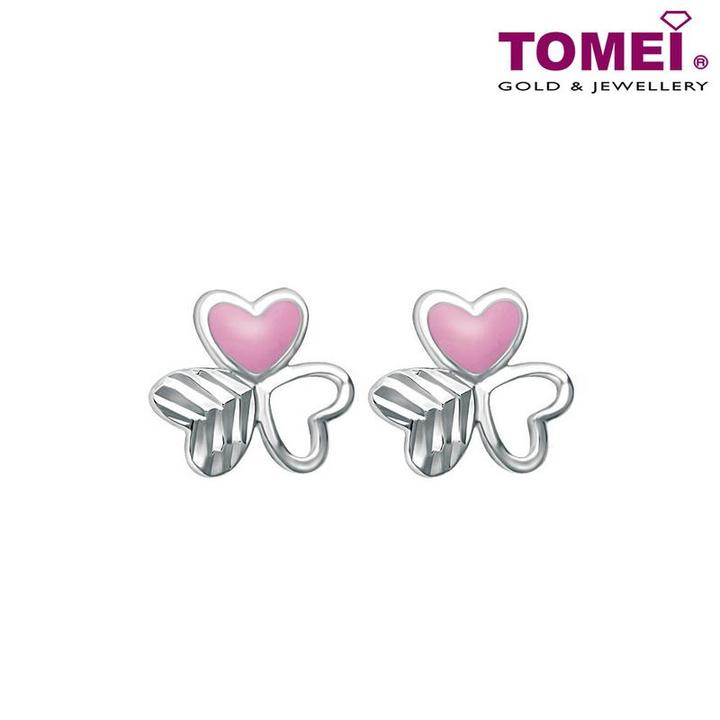 You`re a part of me, and I`m a part of you
Tomei White Gold 375 (9K) "Entwined Hearts" Diamond Pendant with Chain (P4004)

I am yours as the stars belong to the sky; rivers belong to the sea, tears belong to your eyes.

Nothing can separate us from two gracefully entwined hearts and wholeheartedly in love, resembling in this Entwined Hearts pendant.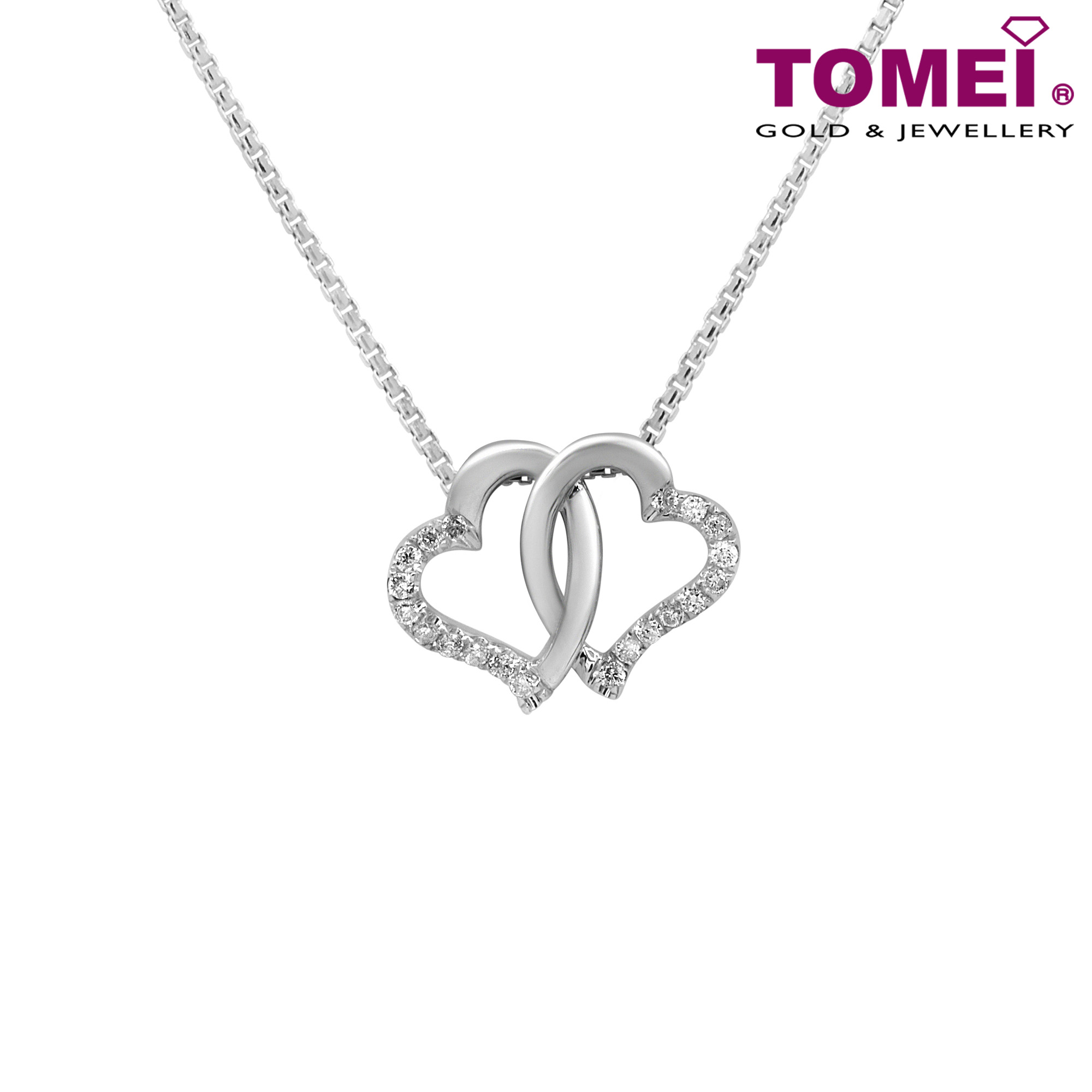 For someone you connect heart to heart and soul to soul
Tomei x Prima Gold Yellow Gold 999 (24K) "Heart to Heart" Pendant (111P1384)

Anyone can catch your eye but it takes someone special to catch your heart and be the love of your life.

This pendant is designed with a graceful heart with a smaller heart within. The graceful heart represents the special one who loves you, protects you and guides you.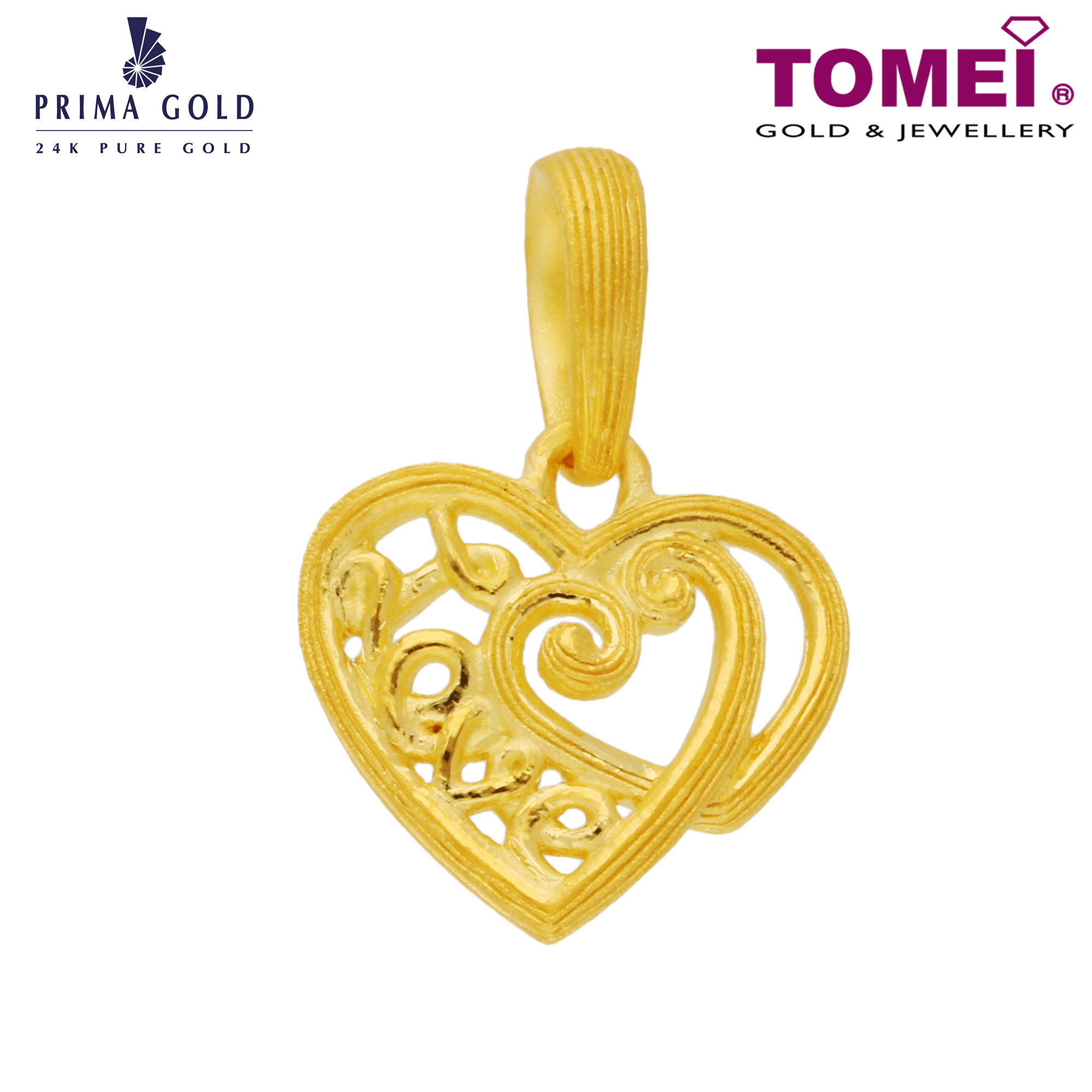 For someone you've ever wished for
Tomei White Gold 375 (9K) "Wish Upon a Shooting Star" Diamond Pendant with Chain (P5692)

A while ago, I wished upon a shooting star that one day I'd find someone to love…and now holding you in my arms makes me realize that wishes really do come true. Create a fairytale memory for your loved one they'll treasure forever with this enchanted pendant featuring a shooting star, a spectacular moment of light in the heavens, a fleeting glimpse of eternity. Let her know that she must be your shooting star... everything you've wished for, is everything she is.
For someone who gives you a heart-on
Tomei White Gold 375 (9K) "Heart-On" Diamond Earrings (E1873)

Whether you are in a shiny new relationship is shiny and new, or long-term relationship or marriage, every girlfriend or wife will still feel touched hearing the romantic words "You give me a heart on".

It's perfect gift to make a birthday, wedding annivesary, Valentine's Day or just because more lovey-dovey.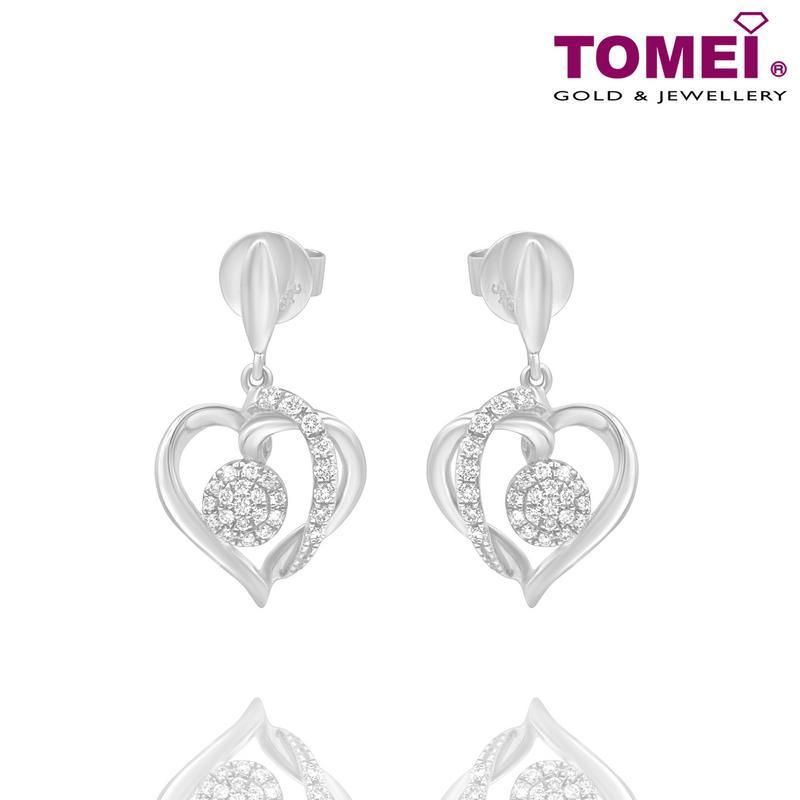 For someone who blesses you with infinite love
Tomei White Gold 375 (9K) "Infinity Flower with Diamond Charm" Diamond Pendant with Chain (P2119V)

Love plants a rose, and the world turns sweet. The rose speaks of love silently, in a language known only to the heart.

Unlike the real rose that lives its little hours, this Infinity Flower with diamond charm in infinity-shaped depicts the messege "Only in love you can find infinity".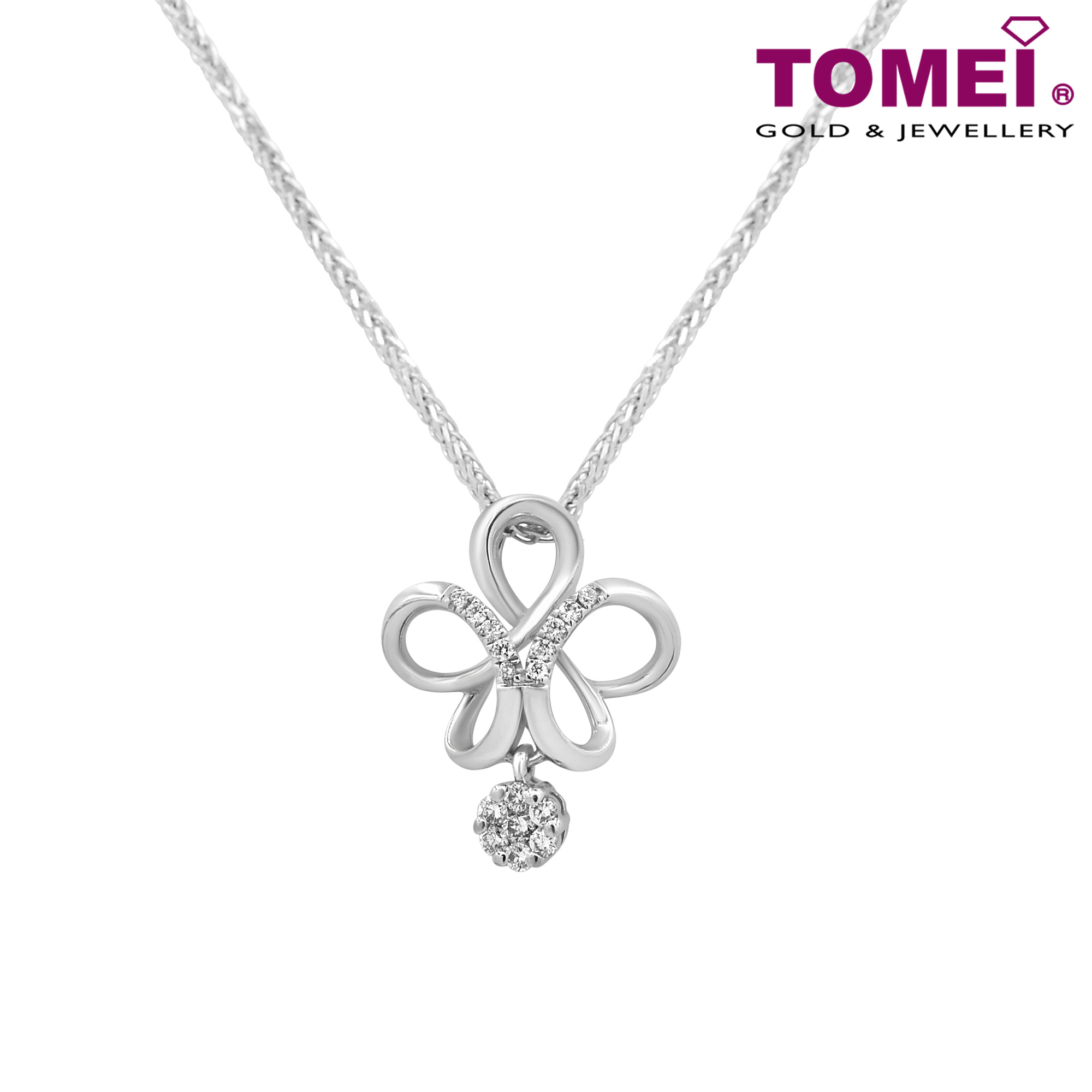 Tomei, one of Asia's leading gold & jewellery brands, celebrates culmination of its 50th anniversary of gold and jewellery expertise.
In Tomei, pioneering in product superiority and design creativity is our lead; providing quality and service excellence is our priority.

Every piece of Tomei jewellery tells a story, spanning from glorious inspiration, perfectly realised to truly sparkle when it is worn.
Tomei embodies trends with alluring details while defining timeless refinement for those who seek jewellery that live across seasons.


Behind each of the exquisite crafts lies obsessive attention to detail which gives value and brings meaning to each creation.
The dedication and time bestowed into each craft marks the sincerity and serenity poured onto these lovely glittering jewels.