Cool gifts for boyfriends
Cool gift your boyfriend can't wait to show his friends
Le Lumiere - Diamonds of Light™ "Allure" Diamond Nappa Leather Billfold Wallet

If you would like to go above and beyond the conventional gifts for boyfriends, this Le Lumiere's Diamond Wallet is the perfect men's wallet to hold everything he needs.
A decent wallet is a man's best friend. Besides its durability and utility, this hand-made billfold is also embossed with a Le Lumiere - Diamonds of Light™'s hearts & arrows perfect cut diamond, resembling the synergy of toughness and perfection.
The wallet comes with a jewellery loupe where you can use it to view the eight hearts pavilion and eight arrows from a table top position.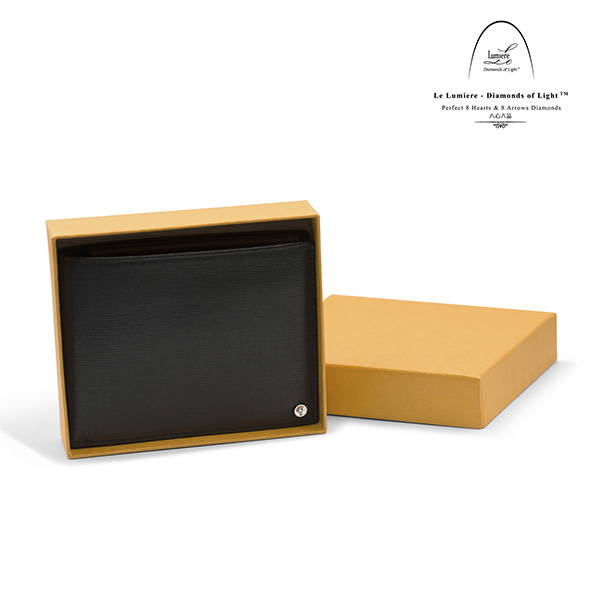 Appreciation gifts for husbands

Let him know you love and appreciate him, he will love you even more!
Le Lumiere - Diamonds of Light™ "Diamond Time" Diamond Leather Bracelet Set

There's only one thing more precious than our time and that's who we spend it on. Let your husband know that you are so glad to have him in your life and help you realise how beautiful your world is.
The centerpiece of the band is the Le Lumiere - Diamonds of Light™ Hearts & Arrows diamond set in an interchangeable mounting that allows him to wear the Diamond Time to any event or occasion.
The Diamond Time represents "Now and Forever". Everytime he wears the bracelets, he will be reminded that the only time you want to spend with him is "now and forever".