Goldheart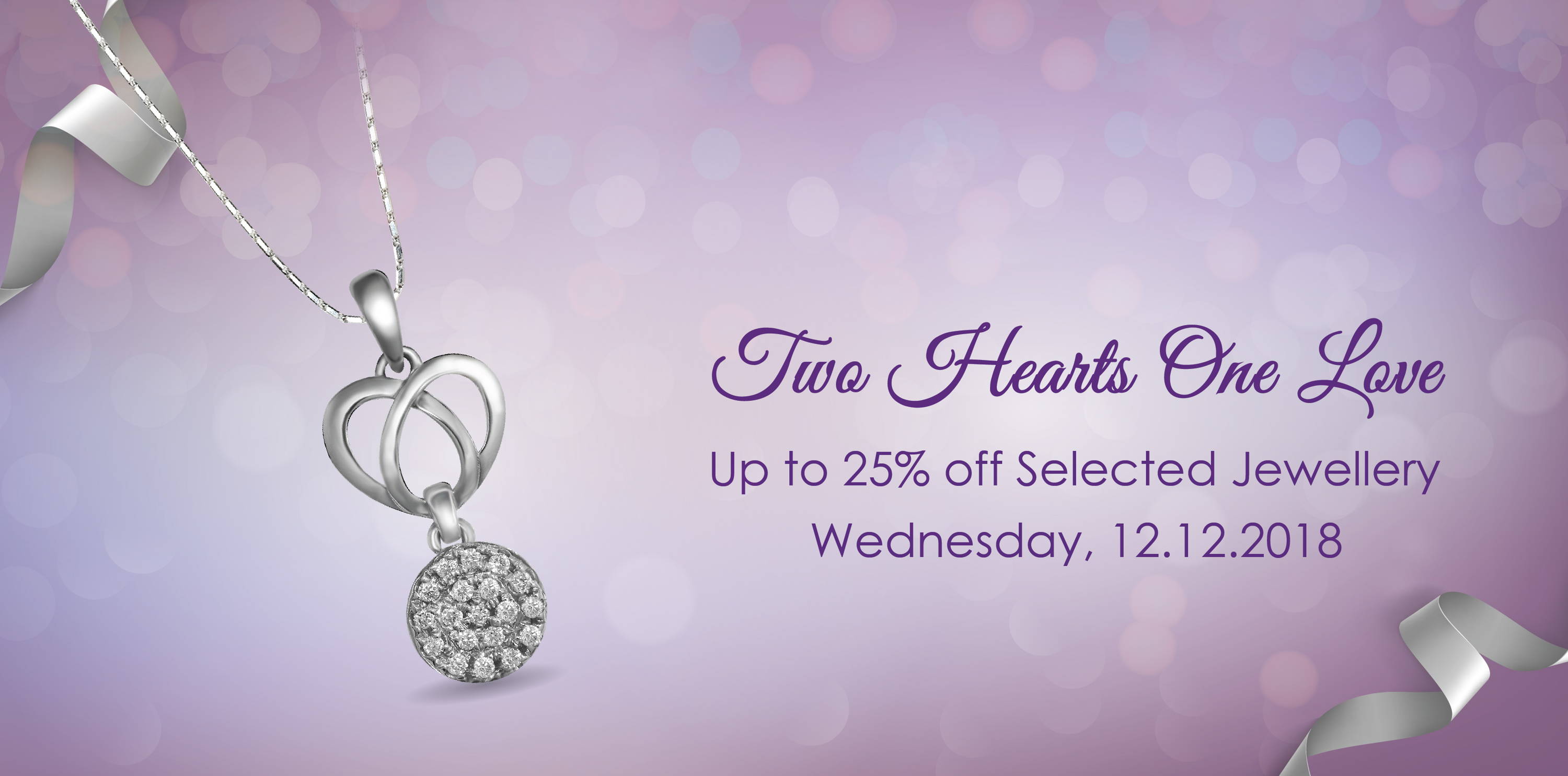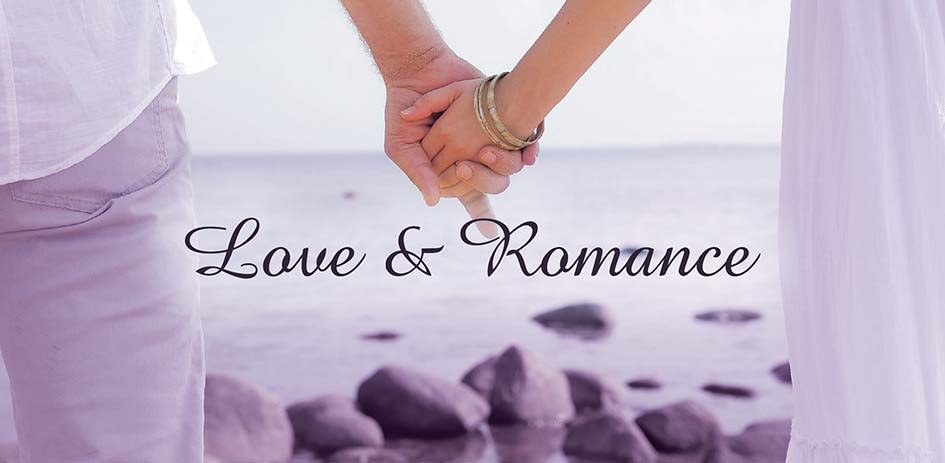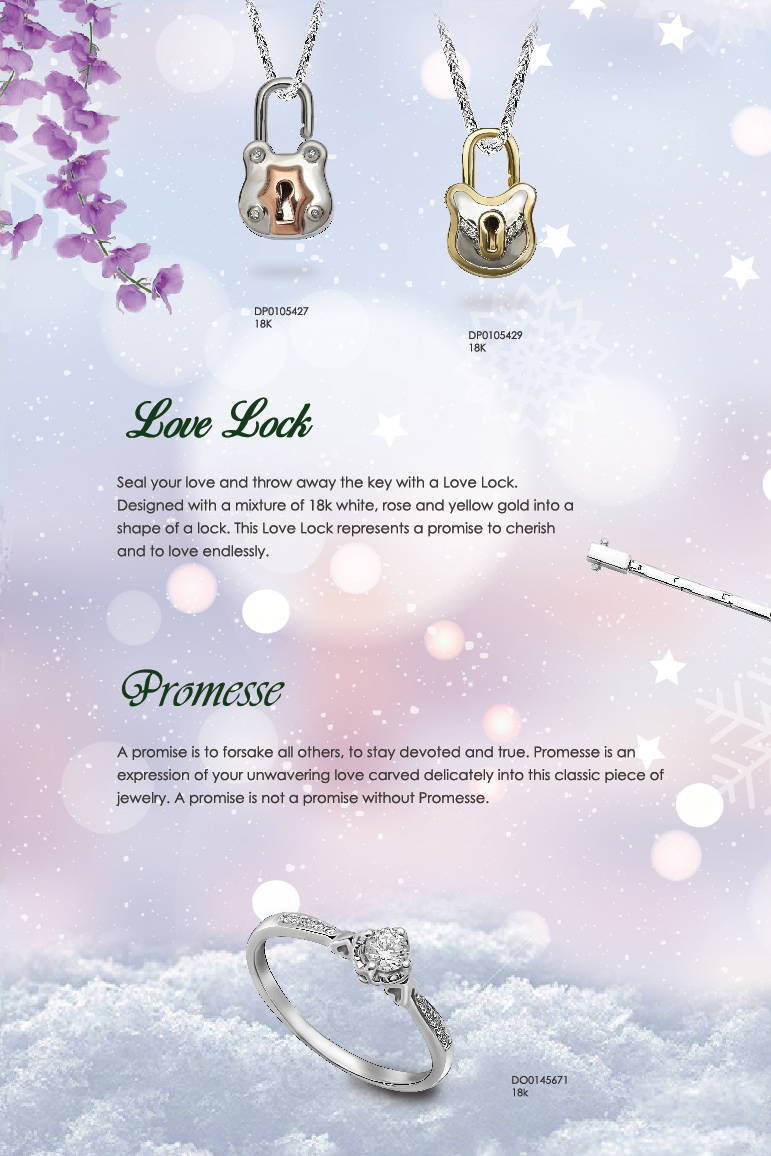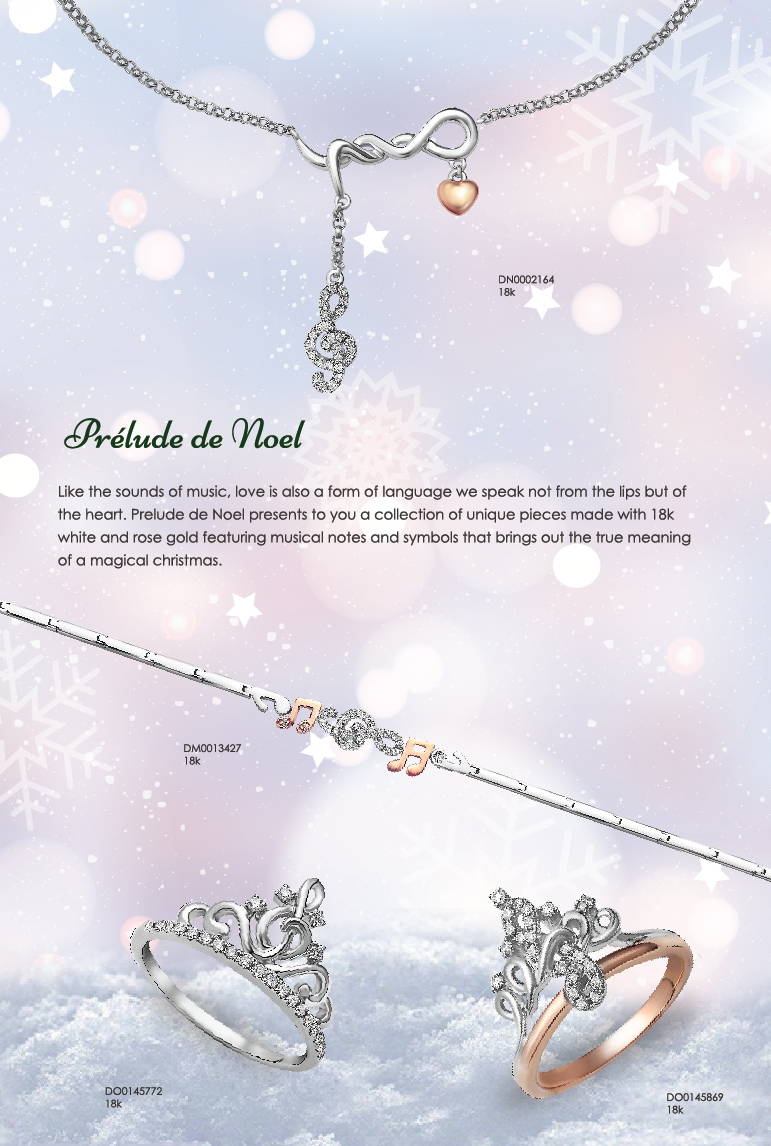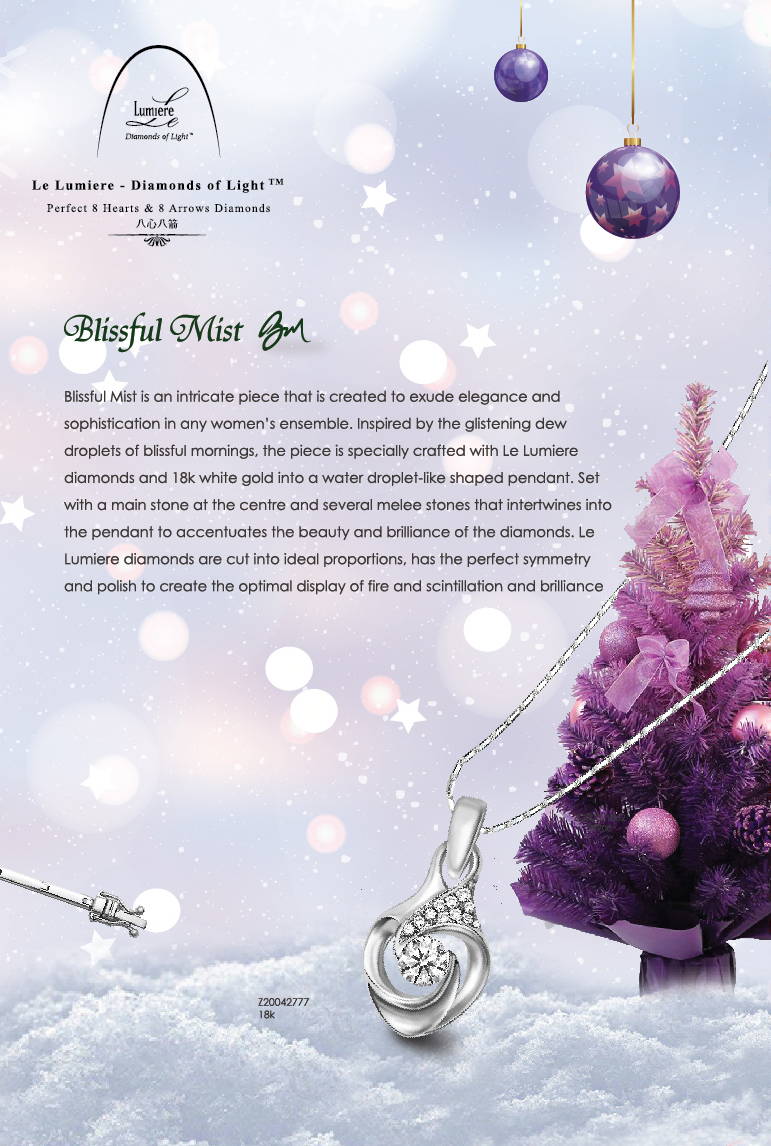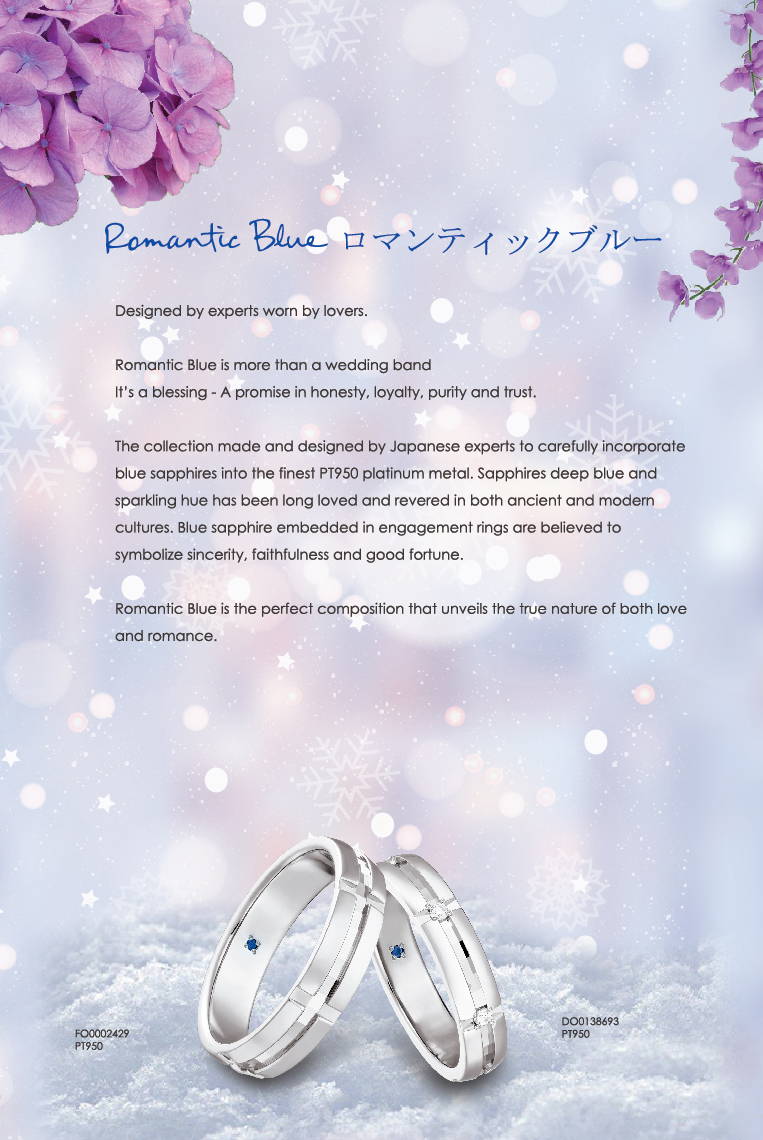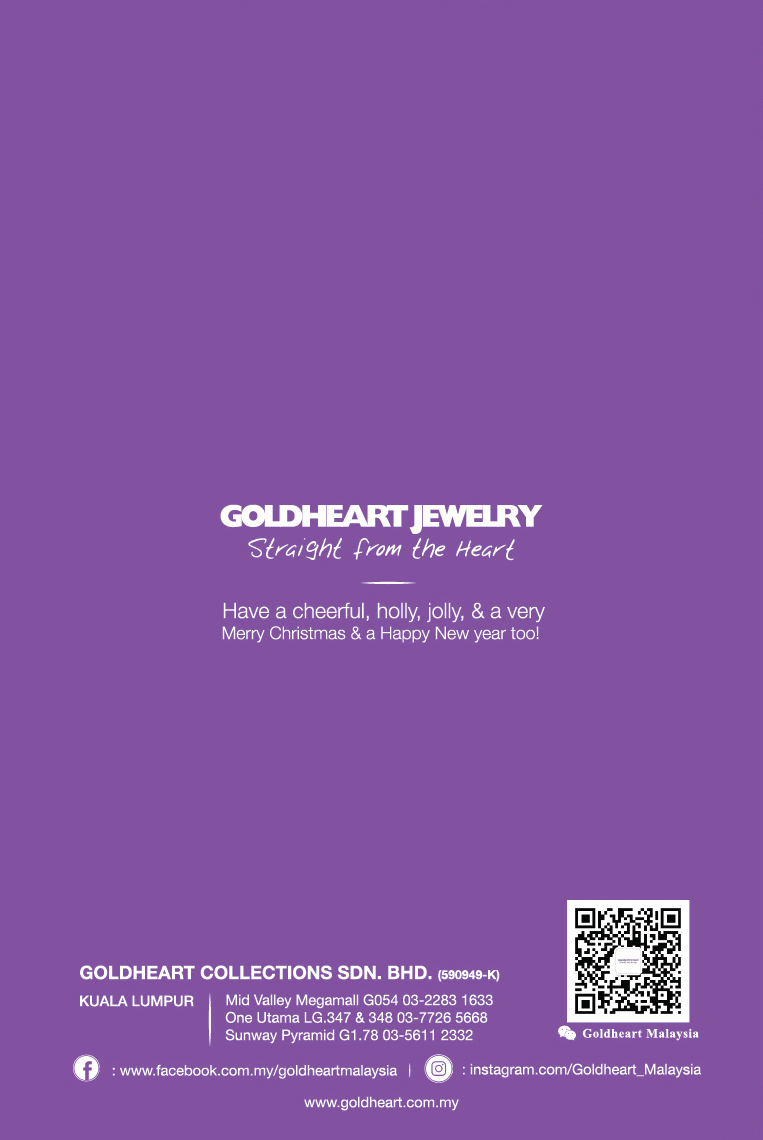 We proudly present Two Hearts One Love Deal on 12.12.2018!
This Christmas, let the luxurious feeling of the dazzling Goldheart diamond jewellery bloomed right on you, evoking serene elegance, royalty glamour and blessings of happiness.
True to its name "Espoir", a French word, it brings hope, prospect and trust. Goldheart, romance inspired jewellery, keep the passion of your romance sparkling and the light of your love shinning.
You're the part of me I'll always need. I'm a part of you you'll hold on to. Together forerver we shall be. Emphasis on design and uniqueness, the Goldheart White Gold 375 (9K) Diamond Espoir Pendant lends an air of glamourous with a touch of romance.
Sprinkle yourself with a lots of luck when you wear this Espoir Four-Leaf Clover Diamond Pendant. representing Hope, Faith, Love and Luck. Let her know how lucky you are to have her in your life with this Espoir Four-Leaf Clover Diamond Pendant from Goldheart.
Love is two hearts travelling the same path in life. Nothing can separate us from two gracefully entwined hearts and wholeheartedly in love. Let not our hearts to beat once apart, wholly entwined in every moment with love.
Distance between two people is inconsequential when their hearts and souls are united. This United Hearts Diamond Pendant connects you and your loved one heart to heart, soul to soul towards the journey of unconditional love.
If you asked me how many times you have crossed my mind, I would say once because you have never really left. Our souls fatefully crossed, hearts gracefully entwined; sealed with a kiss, joined with the Espoir Crossed Heart Diamond Pendant from Goldheart.
You are my favourite place to visit when my mind searches for peace. This is the perfect diamont pendant for anyone who commits to inner peace, growth and gratitude in their relationship.