Heirloom gifts for newborns
Heirloom gifts for newborns that they'll treasure for years, or maybe generations to come
Tomei x Prima Gold 999 (24K) Pure Gold "It's A Girl" Pendant

Baby girls are precious gifts, wrapped in love serene. Their dresses tied with sashes and futures tied with dreams.
The gifting of baby gold jewelry is a tradition. Celebrate the birth of newborn baby with It's A Girl Pendant from Prima Gold. This is the gift that the parents will appreciate and the child will cherish in the future.
Hello Kitty collection is exclusively available on eTomei.com and in Tomei's retail stores.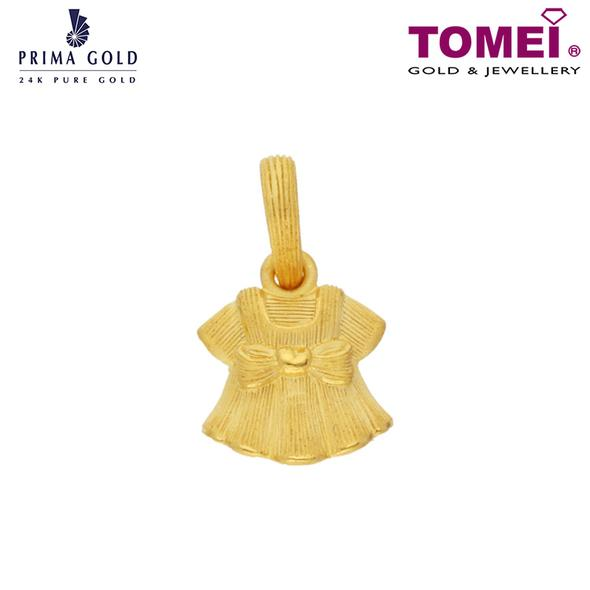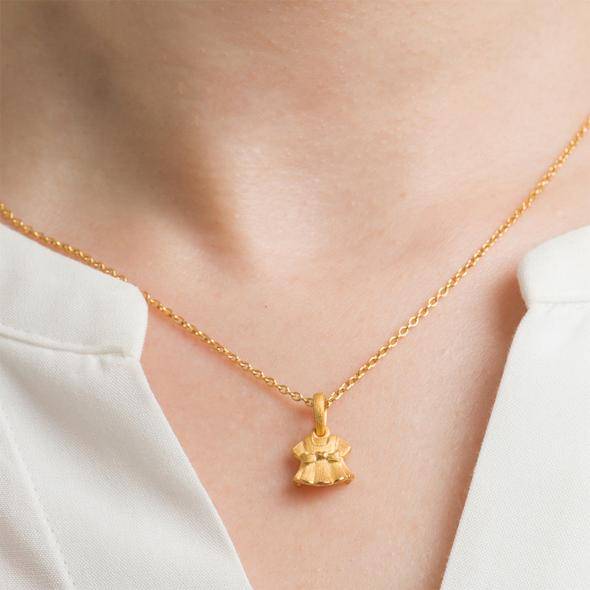 The everlasting essence of the absolute 24K gold jewelry – 99.9% purity in the endless pursuit of unique design and excellent craftsmanship.


Prima Gold unveils its exceptional legend of making the best quality of gold jewelry with exotic designs inspired by natural beauty.


Every piece is delicately crafted with its handmade signature silk line technique, which is a time-consuming process meticulously handled by the master craftsmen undertaken decades of apprenticeship.
Heirloom gifts for newborns that they'll treasure for years, or maybe generations to come
Tomei x DC Justice League Super Heroes 999 (24K) Yellow Gold "Superman" Pendant

Baby boys often seem like superheroes in disguise. You'd better make sure you get that future hero something that inspire him to grow stronger with hope and courage.
Superman, Kal-EL, Clark Kent, Man of Steel. A symbol for all to strive towards, the first and most inflential super hero of all time. DC, home to iconic superhero characters such as Superman, Batman, Green Lantern, Wonder Woman, The Flash.
DC Super Heroes collection is exclusively available on eTomei.com and in Tomei's retail stores.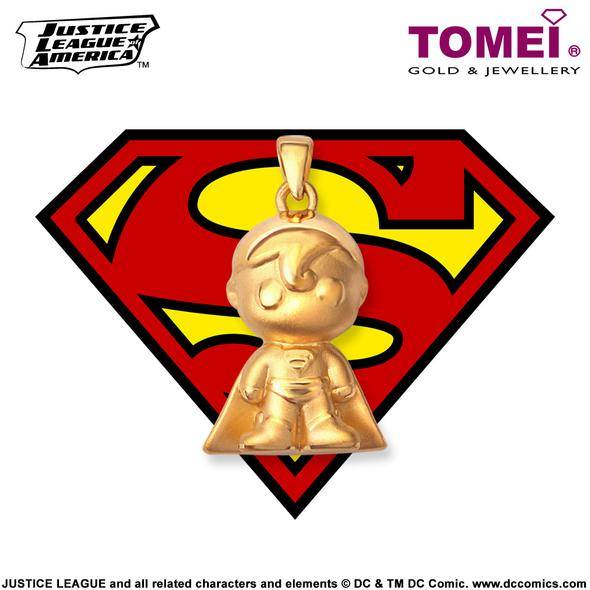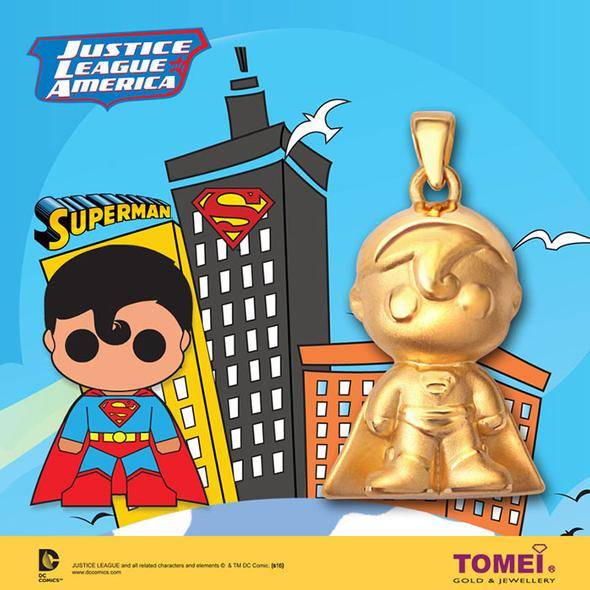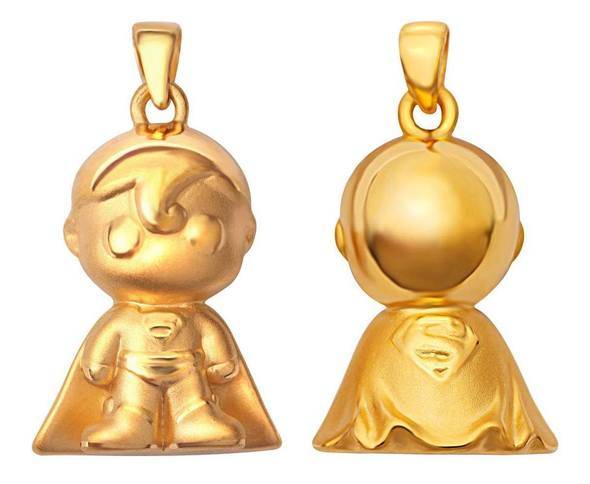 Tomei, one of Asia's leading gold & jewellery brands, celebrates culmination of its 50th anniversary of gold and jewellery expertise.
In Tomei, pioneering in product superiority and design creativity is our lead; providing quality and service excellence is our priority.


Every piece of Tomei jewellery tells a story, spanning from glorious inspiration, perfectly realised to truly sparkle when it is worn.
Tomei embodies trends with alluring details while defining timeless refinement for those who seek jewellery that live across seasons.


Behind each of the exquisite crafts lies obsessive attention to detail which gives value and brings meaning to each creation.
The dedication and time bestowed into each craft marks the sincerity and serenity poured onto these lovely glittering jewels.