Romantic gifts for girlfriends
Romantic gift that will melt your girlfriend's heart
Tomei Yellow Gold 916 (22K) Chomel Bangle with Heart Clasp & "Red Flaming Heart with Key" Charm

Charms have distinctive kind of significance, they reflect sentiment; capture memory; make fashion statement. Much like the women who wear them, they shine; they spark; they empower.
These red heart charms from Chomel depict the flame for burning desire to be with the special one forever. The key charm comes with its own unique message to your girlfriend: you are the only one who can unlock the key to my heart.
Adding additional charms to capture unforgettable moments in life.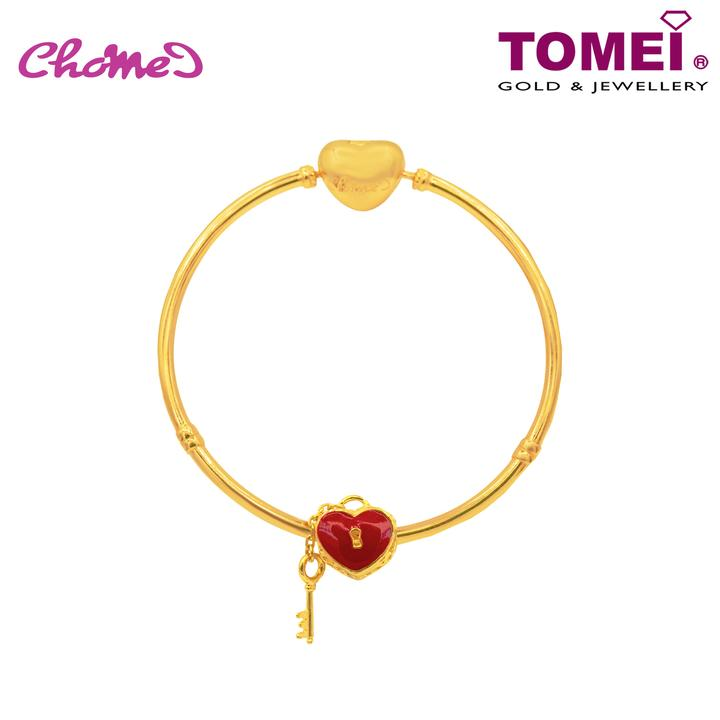 Tomei, one of Asia's leading gold & jewellery brands, celebrates culmination of its 50th anniversary of gold and jewellery expertise.
In Tomei, pioneering in product superiority and design creativity is our lead; providing quality and service excellence is our priority.

Every piece of Tomei jewellery tells a story, spanning from glorious inspiration, perfectly realised to truly sparkle when it is worn.
Tomei embodies trends with alluring details while defining timeless refinement for those who seek jewellery that live across seasons.


Behind each of the exquisite crafts lies obsessive attention to detail which gives value and brings meaning to each creation.
The dedication and time bestowed into each craft marks the sincerity and serenity poured onto these lovely glittering jewels.