---
Romantic gifts for girlfriends
Romantic gift that will melt your girlfriend's heart
Tomei Yellow Gold 916 (22K) Chomel Bangle with Heart Clasp & "Red Flaming Heart with Key" Charm

Charms have distinctive kind of significance, they reflect sentiment; capture memory; make fashion statement. Much like the women who wear them, they shine; they spark; they empower.
These red heart charms from Chomel depict the flame for burning desire to be with the special one forever. The key charm comes with its own unique message to your girlfriend: you are the only one who can unlock the key to my heart.
Adding additional charms to capture unforgettable moments in life.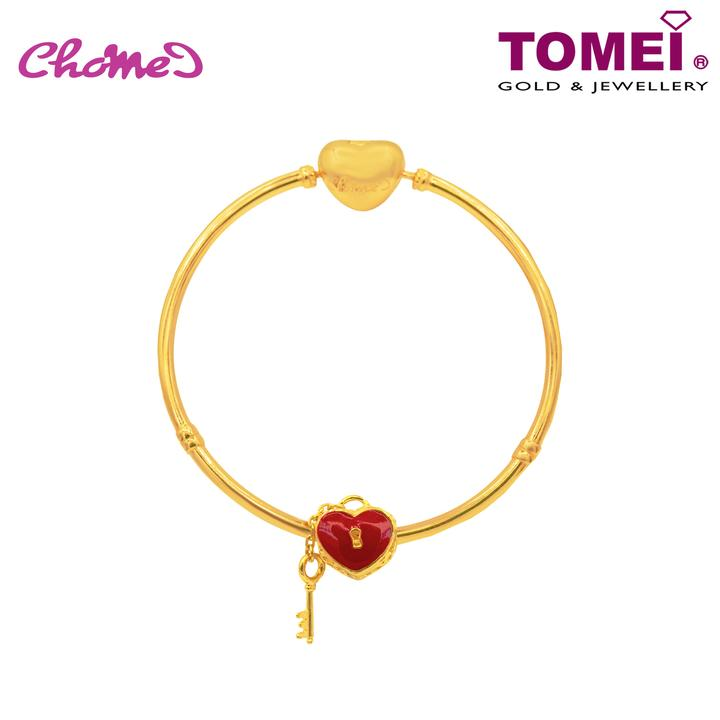 ---
For someone who is your paradise, your sweet escape
Tomei White Gold 585 (14K) "3 in 1 Heart" Earrings

Full of adoration, this pair of triple heart earrings in three different designs carry a special message to someone you love forever - I belong to you, you belong to me. We were meant to be, you are my sweetheart.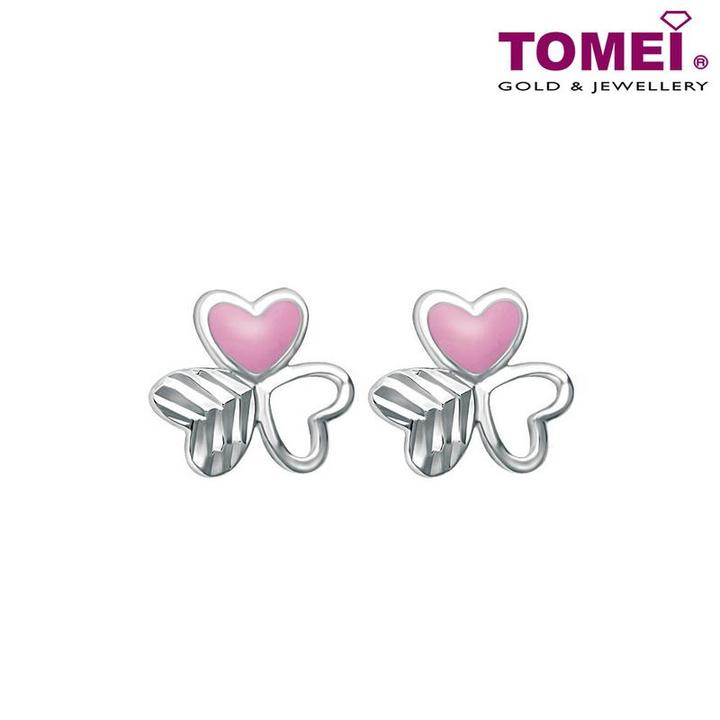 For someone you've ever wished for
Tomei White Gold 375 (9K) "Wish Upon a Shooting Star" Diamond Pendant with Chain (P5692)

A while ago, I wished upon a shooting star that one day I'd find someone to love…and now holding you in my arms makes me realize that wishes really do come true. Create a fairytale memory for your loved one they'll treasure forever with this enchanted pendant featuring a shooting star, a spectacular moment of light in the heavens, a fleeting glimpse of eternity. Let her know that she must be your shooting star... everything you've wished for, is everything she is.
For someone who gives you a heart-on
Tomei White Gold 375 (9K) "Heart-On" Diamond Earrings (E1873)

Whether you are in a shiny new relationship is shiny and new, or long-term relationship or marriage, every girlfriend or wife will still feel touched hearing the romantic words "You give me a heart on".

It's perfect gift to make a birthday, wedding annivesary, Valentine's Day or just because more lovey-dovey.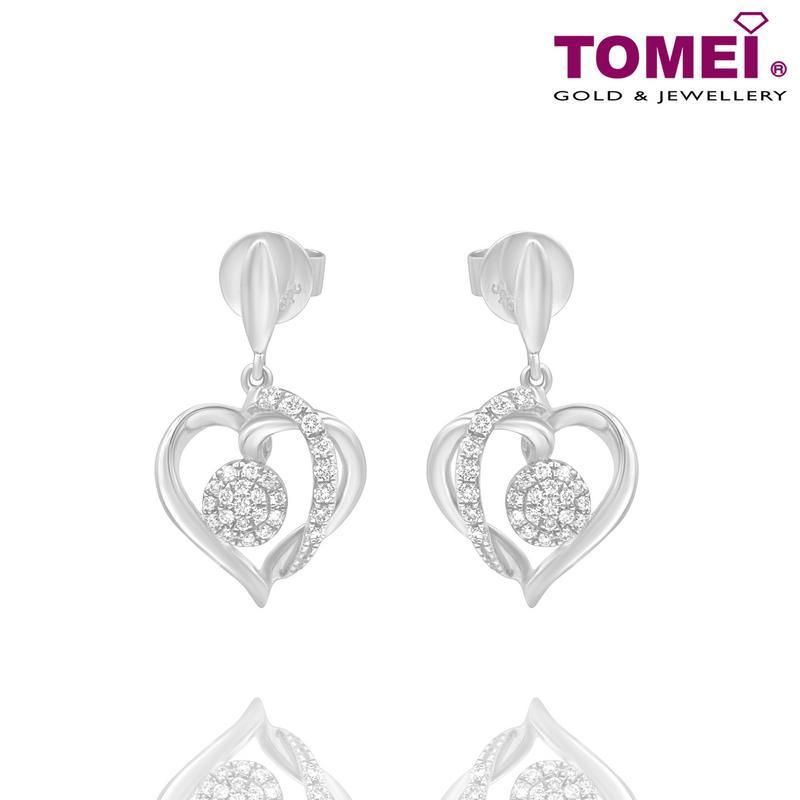 Surprise gifts for your wife that is guaranteed to make her smile
Tomei x Prima Gold Yellow Gold 999 (24K) "Heart Pretzel" Earrings

Small surprises rekindle the romance in your relationship. You can't go wrong with the classic heart shape earrings.
Let her know that anyone can catch your eye, but it takes someone special to catch your heart. You love her so much that you can't stop loving her.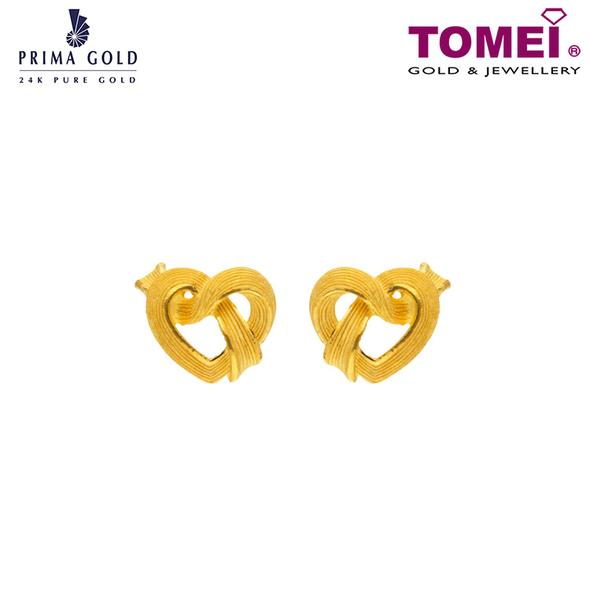 You`re a part of me, and I`m a part of you
Tomei White Gold 375 (9K) "Entwined Hearts" Diamond Pendant with Chain (P4004)

I am yours as the stars belong to the sky; rivers belong to the sea, tears belong to your eyes.

Nothing can separate us from two gracefully entwined hearts and wholeheartedly in love, resembling in this Entwined Hearts pendant.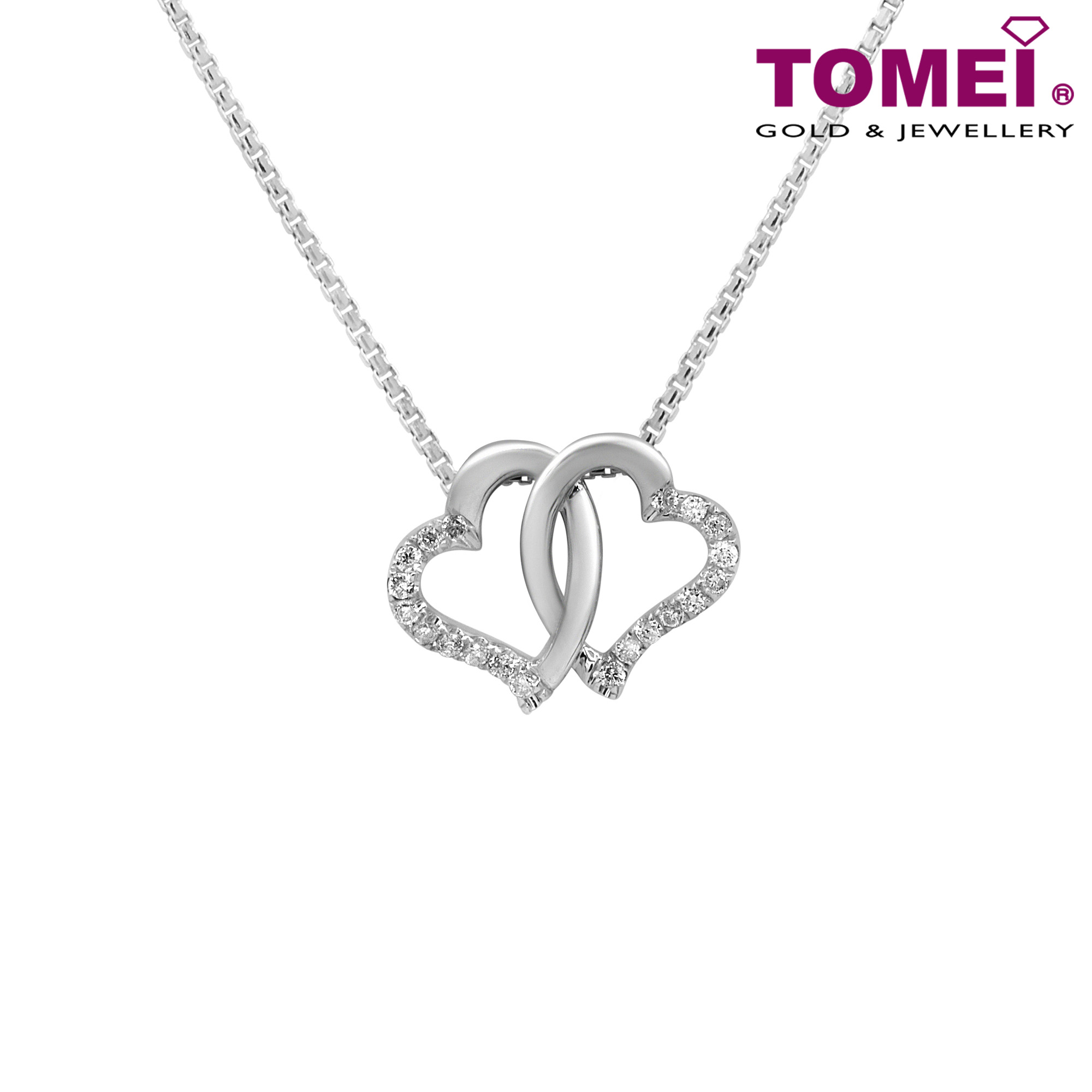 ---
For someone who blesses you with infinite love
Tomei White Gold 375 (9K) "Infinity Flower with Diamond Charm" Diamond Pendant with Chain (P2119V)

Love plants a rose, and the world turns sweet. The rose speaks of love silently, in a language known only to the heart.

Unlike the real rose that lives its little hours, this Infinity Flower with diamond charm in infinity-shaped depicts the messege "Only in love you can find infinity".