Wedding Anniversary gifts for her
Wedding Anniversary gift for her to show her she's worth it
My Diamond x Roberto Bravo Swan Lakes Diamond Necklace

The Swan Lake diamond necklace is inspired by the ballet "Swan Lake", and in particular, the second act. It is the second part of the ballet when the prince first finds himself by the beautiful lake, and sees in the glittering waters, among water lilies a reflection of enchanted swan-maidens. Then he also first meets Odette and is captivated by her beauty. It's not by accident that the Roberto Bravo jewelers chose this part of the story: they are extremely good at portraying natural motifs and fairy tales in precious jewelery materials.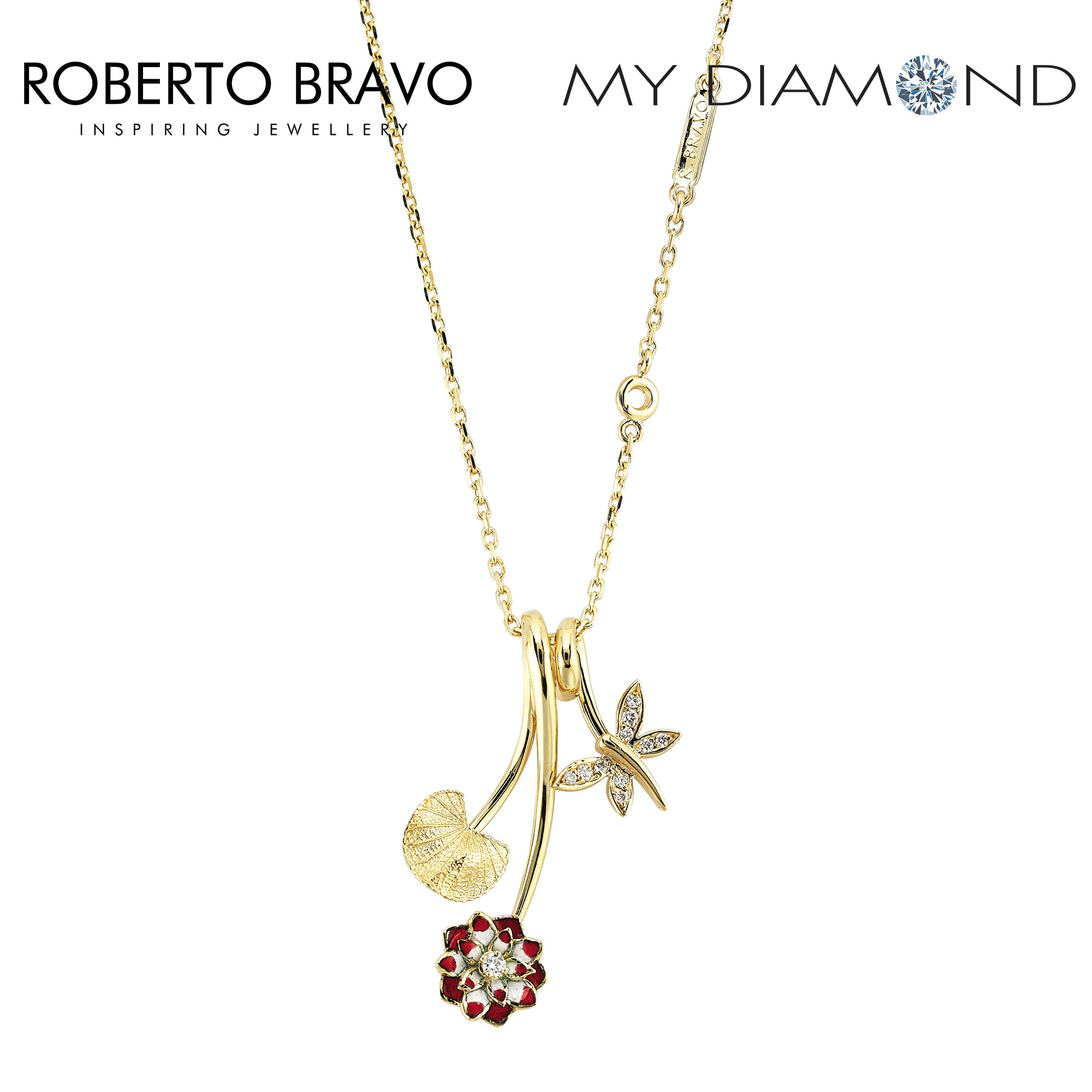 The jewellery passion of Kamar family which starts at 1948 was transformed into Roberto Bravo.
Roberto Bravo offers a new journey for the jewellery to the mysterious and fascinating world of precious stones, a flawless coloring technique and presents a glamorous life style to the admirers of creative soul.

Fired enamel is an elegant material, and it becomes a sign of perfection on every Roberto Bravo pieces. Roberto Bravo jewellery pieces distinctively designed fire enamel that is applied in many layers and then fired.
A long process and patience are needed to produce an extraordiary piece with bright color and impressive finishing.


Roberto Bravo design is not merely a plain, expensive piece of jewellery but a luxury feeling suddenly bloomed right on the finger.
Roberto Bravo consists of designs inspired from nature colorful, lively, handmade collections with extraordinary stories and create truly individualized, memorable looks through the jewelry.