Wedding gifts for couples
Gift your favourite couple something they will never forget
Tomei x Prima Gold 999 (24K) Yellow Gold Helm Pendant & Fairy Pendant

When it comes to buying wedding gift for the couple you've known for years, it isn't the size of the gift that matters, but the size of the heart that gives it.
Make your favourite couple happier with the surprise-worthy gifts - a helm pendant for the groom and a fairy pendant for the bride. For the bride, he is your helm to grasp, course to steer and port to seek. For the groom, she is your fairy tale, your dream, your wishes and desires.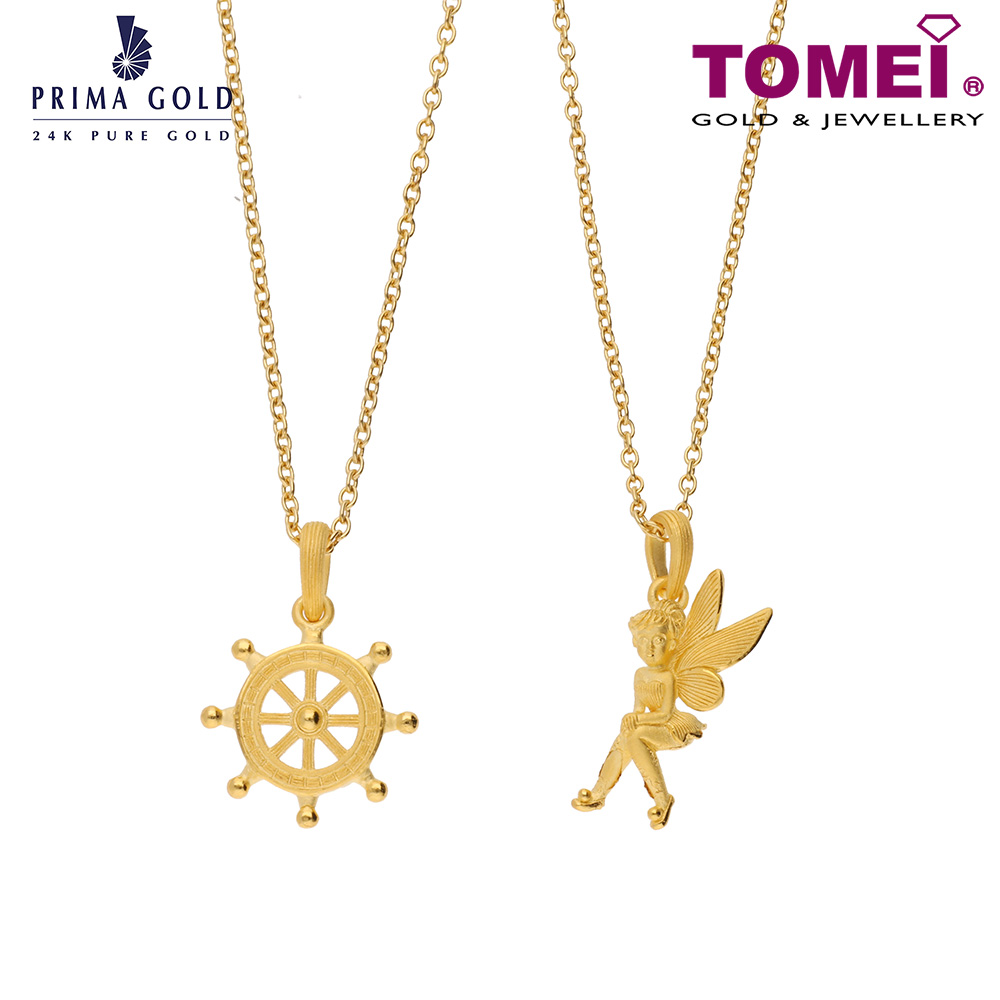 Tomei, one of Asia's leading gold & jewellery brands, celebrates culmination of its 50th anniversary of gold and jewellery expertise.
In Tomei, pioneering in product superiority and design creativity is our lead; providing quality and service excellence is our priority.


Every piece of Tomei jewellery tells a story, spanning from glorious inspiration, perfectly realised to truly sparkle when it is worn.
Tomei embodies trends with alluring details while defining timeless refinement for those who seek jewellery that live across seasons.


Behind each of the exquisite crafts lies obsessive attention to detail which gives value and brings meaning to each creation.
The dedication and time bestowed into each craft marks the sincerity and serenity poured onto these lovely glittering jewels.
Wedding gifts for couples
Tomei PAMP Suisse Love Always 999.9 Fine Gold Wafer (5 Grams)

Everybody loves gold. It is a gift that will truly be "appreciated" and guaranteed to increase in value over time for the soon-to-be-wed couple. It also makes a perfect financial gift.
"Love Always" is a term that has been used for years in exchanges between family, and friends, as a testament of love. This unique gold bar is a great gift to convey your affection to a loved one. Each bar is sealed in a soft pink assay card ensuing its metal weight and purity, in addition to having a unique serial number located on the back of the assay card.
Regardless of culture or language, the words 'Love Always' translate as the time-honored signature to heartfelt messages between friends, family, and our most special 'true loves'.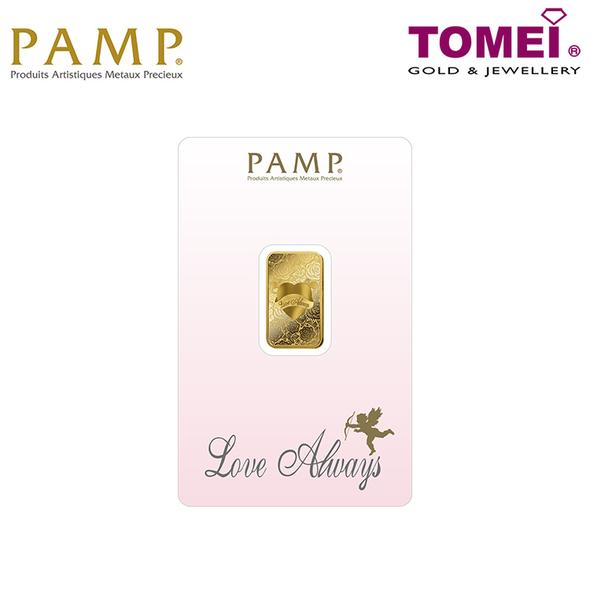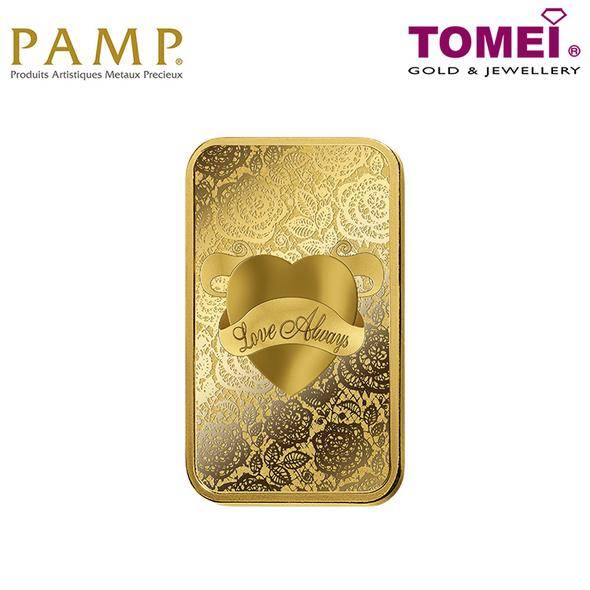 First precious metals fabricator to decorate the reverse of its small bars, first to introduce sealed packaging for small bars and first to develop engineering for the colorisation of bars and pendants.


PAMP originally set industry best practice for bar security with its patented process for incorporating holographic features within precious metals, as an anti-counterfeit measure.

PAMP is the only refinery in Switzerland to simultaneously hold ISO 9001, ISO 14001 ,ISO 17025 ,OHSAS 18001 and SA 8000 accreditations.