Wedding gifts for her
Bridal gift that will make your bestie feel extra special
Tomei Yellow Gold 999 (24K) "United Hearts" Red Agate Bracelet

As little girls, we fantasize about growing up and meeting our prince charming. Your best friend's dream has come true and she has met her prince charming. Since you know your best friend better than anyone else, get her something as special as she is to you.
Express your blessing and good wishes for your best friend with the United Hearts bracelet made from red agate, joined with three united hearts in 999 (24K) yellow gold.
Let her start her new chapter in life with blessings from gold and protection from red agate. Gold is believed to create success and prosperity. Red Agate is a protection stone which shields the wearer from negative energies.
This is definitelty something you can see her wearing for a lifetime, not just the latest trend.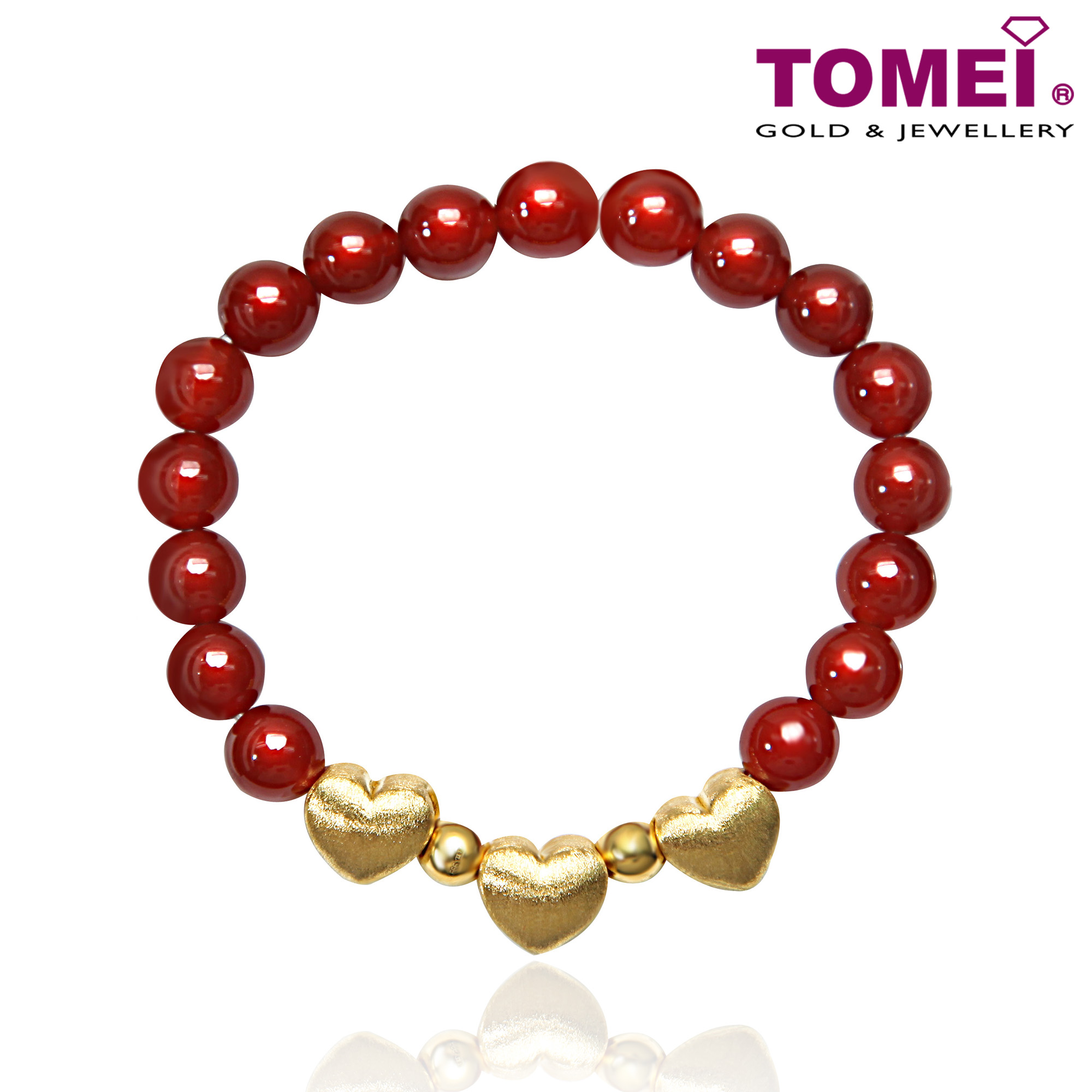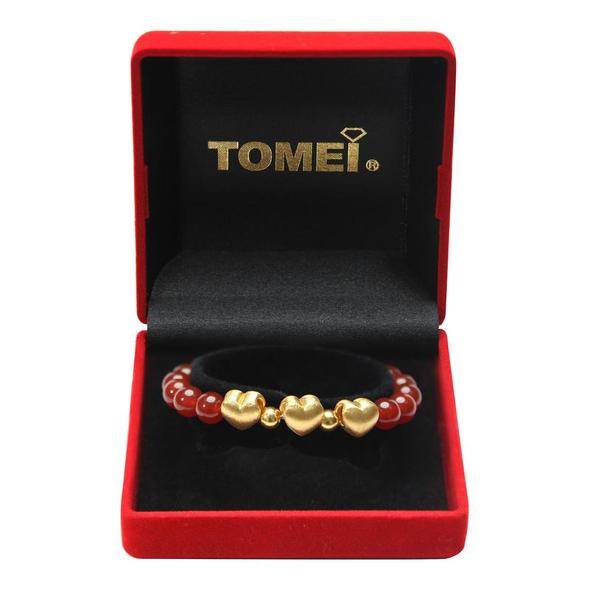 Tomei, one of Asia's leading gold & jewellery brands, celebrates culmination of its 50th anniversary of gold and jewellery expertise.
In Tomei, pioneering in product superiority and design creativity is our lead; providing quality and service excellence is our priority.

Every piece of Tomei jewellery tells a story, spanning from glorious inspiration, perfectly realised to truly sparkle when it is worn.
Tomei embodies trends with alluring details while defining timeless refinement for those who seek jewellery that live across seasons.


Behind each of the exquisite crafts lies obsessive attention to detail which gives value and brings meaning to each creation.
The dedication and time bestowed into each craft marks the sincerity and serenity poured onto these lovely glittering jewels.