Wedding & Wedding Anniversary Gifts
---
Wedding gifts for besties
Bridal gift that will make your bestie feel extra special
Tomei Yellow Gold 999 (24K) "United Hearts" Red Agate Bracelet

As little girls, we fantasize about growing up and meeting our prince charming. Your best friend's dream has come true and she has met her prince charming. Since you know your best friend better than anyone else, get her something as special as she is to you.
Express your blessing and good wishes for your best friend with the United Hearts bracelet made from red agate, joined with three united hearts in 999 (24K) yellow gold.
Let her start her new chapter in life with blessings from gold and protection from red agate. Gold is believed to create success and prosperity. Red Agate is a protection stone which shields the wearer from negative energies.
This is definitelty something you can see her wearing for a lifetime, not just the latest trend.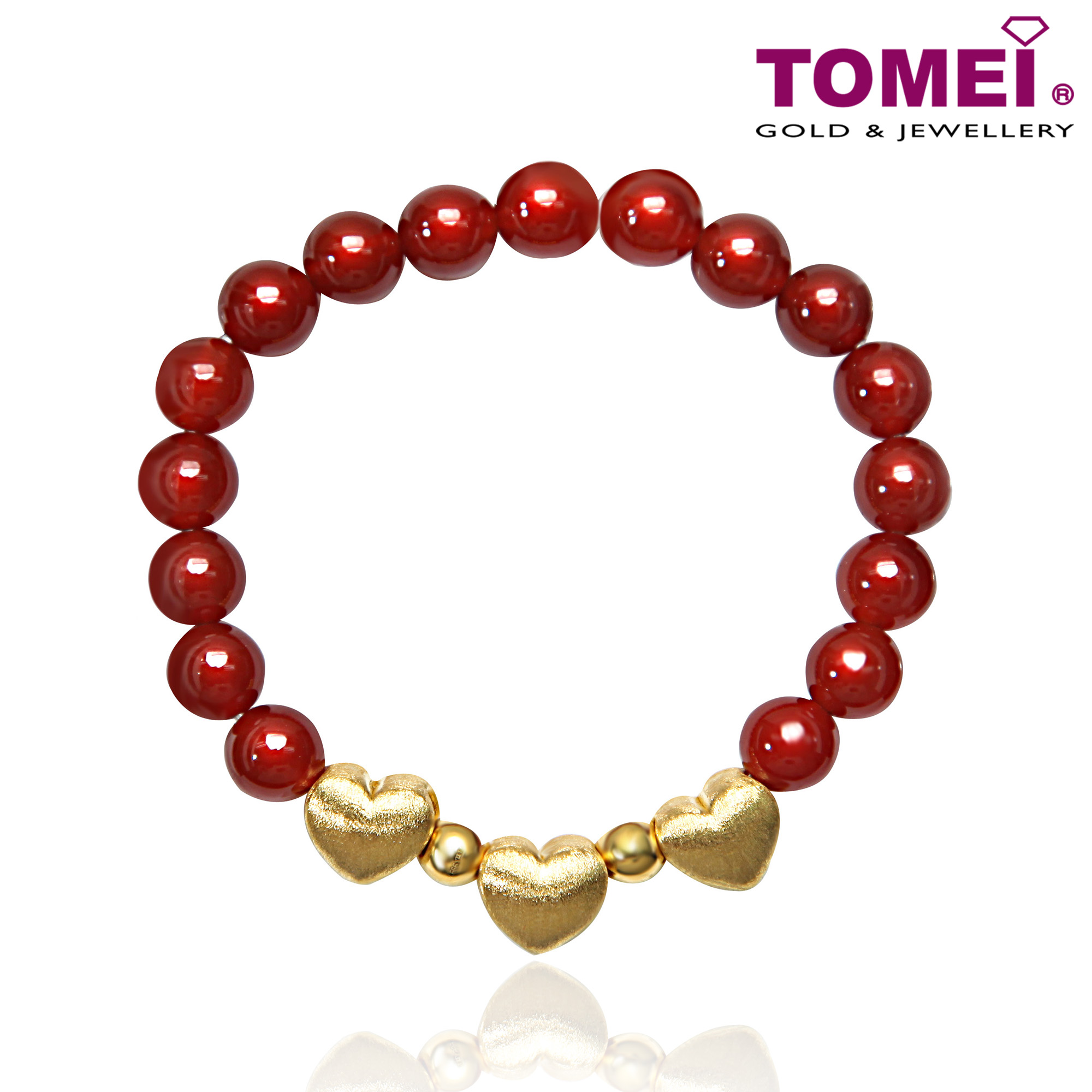 Gift your favourite couple something they will never forget
Tomei x Prima Gold 999 (24K) Yellow Gold Helm Pendant & Fairy Pendant

When it comes to buying wedding gift for the couple you've known for years, it isn't the size of the gift that matters, but the size of the heart that gives it.
Make your favourite couple happier with the surprise-worthy gifts - a helm pendant for the groom and a fairy pendant for the bride. For the bride, he is your helm to grasp, course to steer and port to seek. For the groom, she is your fairy tale, your dream, your wishes and desires.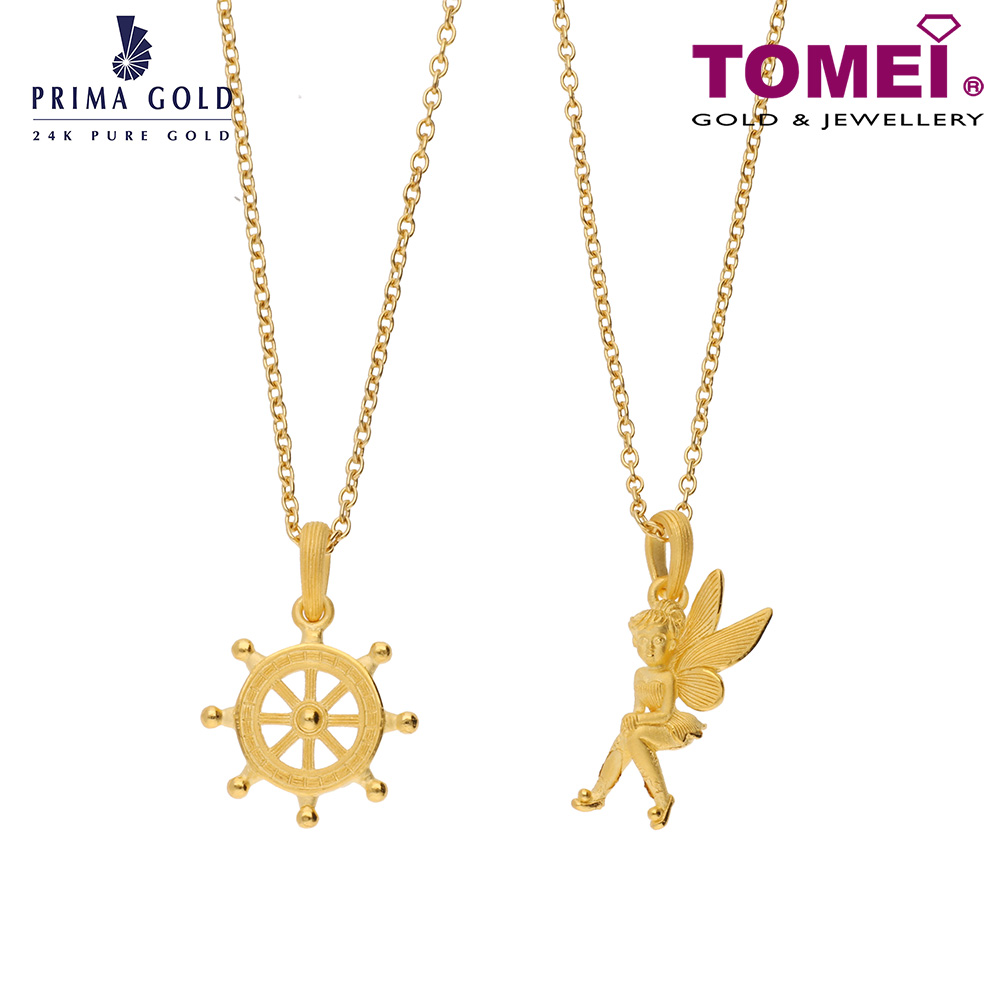 ---
Wedding gifts for couples
Wedding gifts for couples
Tomei x PAMP Suisse Yellow Gold 9999 (24K) "Love Always" Wafer 5 Grams

Everybody loves gold. It is a gift that will truly be "appreciated" and guaranteed to increase in value over time for the soon-to-be-wed couple. It also makes a perfect financial gift.
"Love Always" is a term that has been used for years in exchanges between family, and friends, as a testament of love. This unique gold bar is a great gift to convey your affection to a loved one. Each bar is sealed in a soft pink assay card ensuing its metal weight and purity, in addition to having a unique serial number located on the back of the assay card.
Regardless of culture or language, the words 'Love Always' translate as the time-honored signature to heartfelt messages between friends, family, and our most special 'true loves'.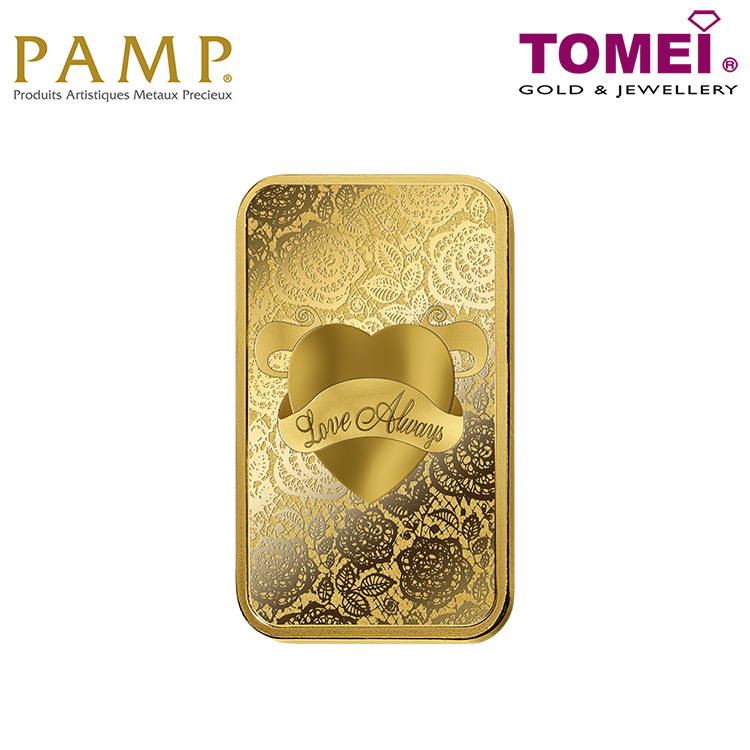 For someone who is your dream come true you want to spend your lifetime with
Tomei White Gold 375 (9K) "Union of Love" Diamond Pendant with Chain

To love is to admire with the heart. This delicate pendant features a sleek double heart design interlocked with a ring - a symbol of two people forever in union.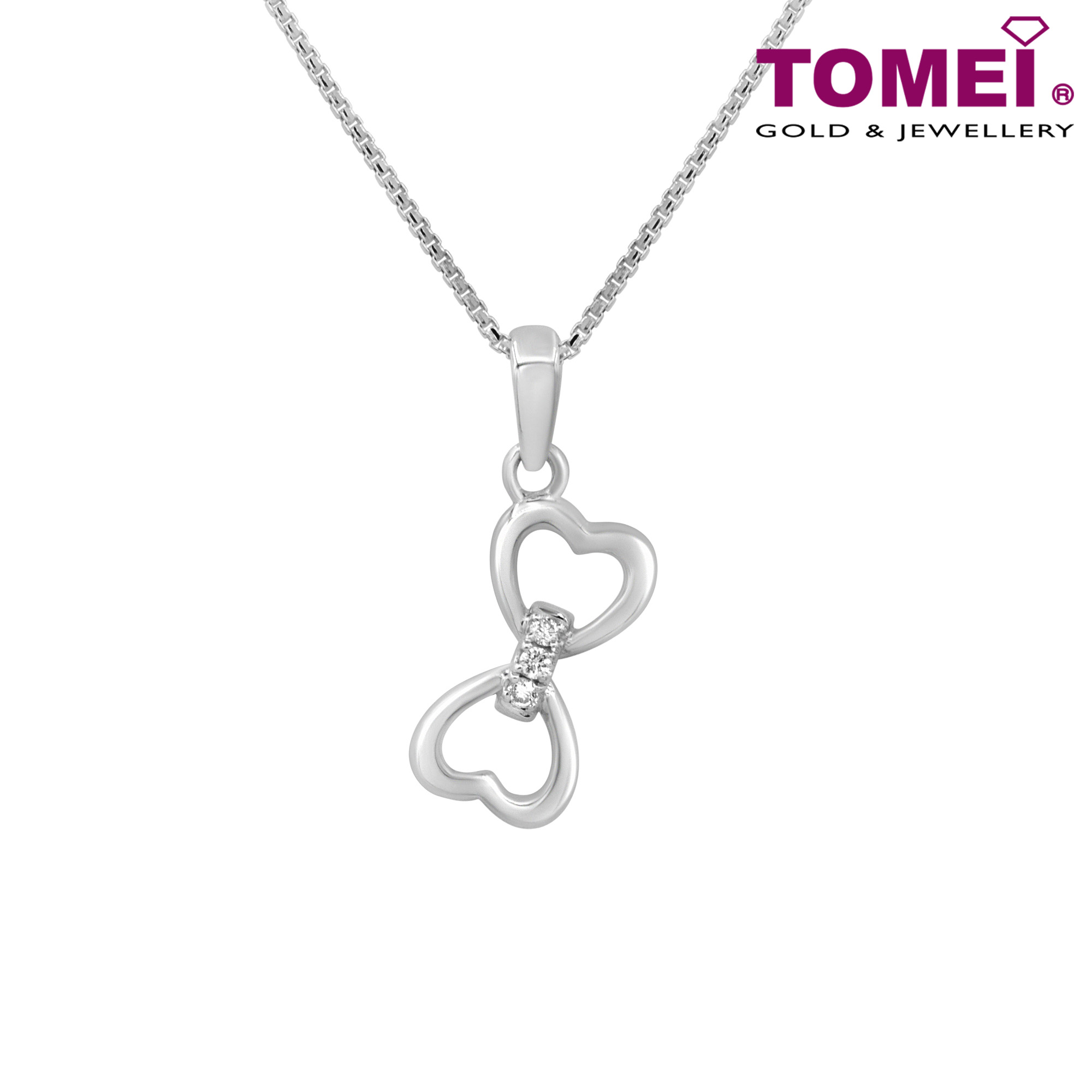 Two souls with but a single thought, two hearts that beat as one.
Tomei White Gold 375 (9K) "Entwined Hearts" Diamond Pendant with Chain

I am yours as the stars belong to the sky; rivers belong to the sea, tears belong to your eyes.

Nothing can separate two gracefully entwined hearts, resembling in the Entwinning Hearts pendant with connotations of everlasting love. It's also a relection of the sentiment "The greatest gift is to love and be loved".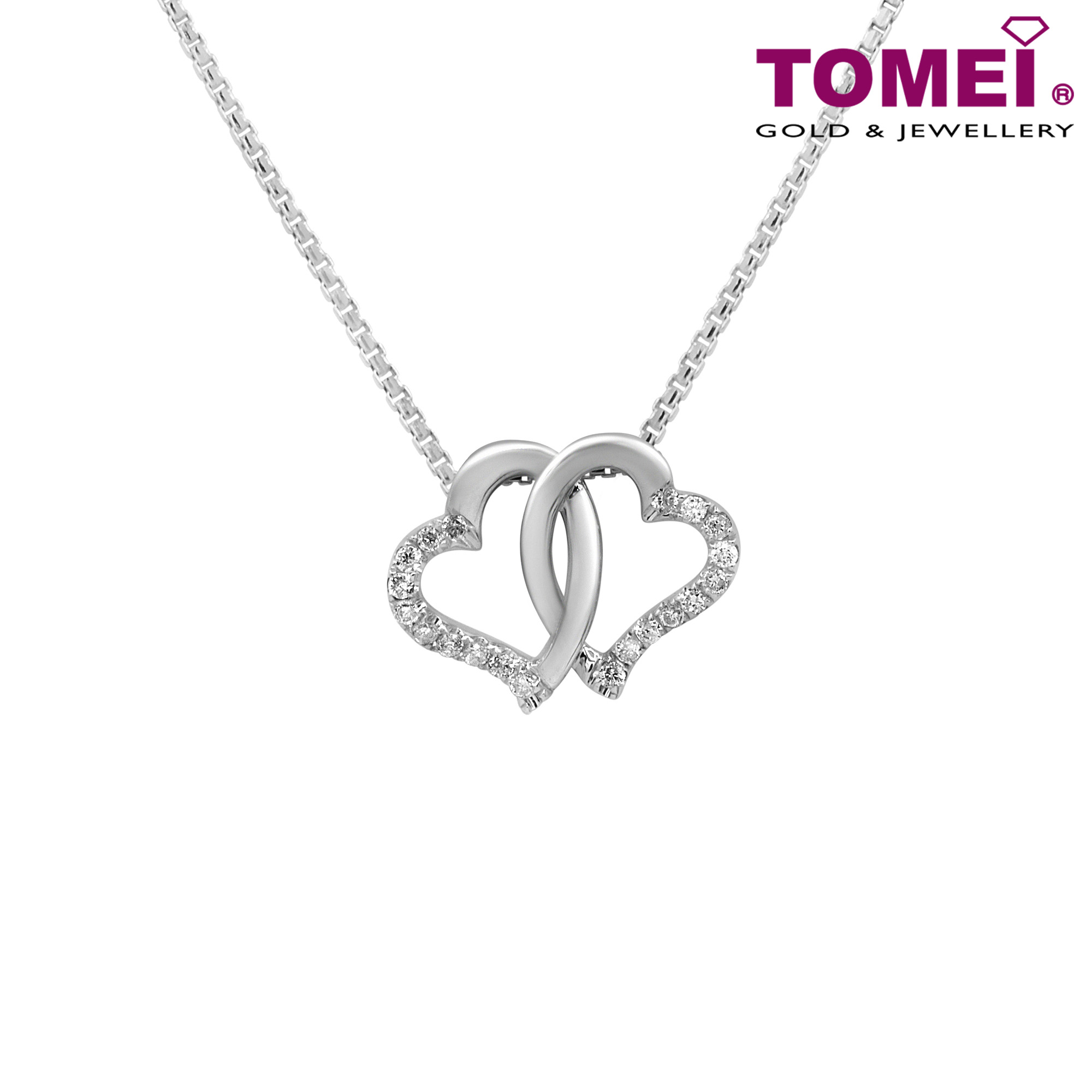 ---
Wedding gifts for colleagues
Gift him the Sign-For-Life - pen for signing his life away :)
Le Lumiere x Visconti "Rembrandt" Diamond Fountain Roller Pen

The "Rembrandt" Diamond Fountain Roller Pen embodies everything that characterizes your relationship. Flaming love, splendor and authenticity.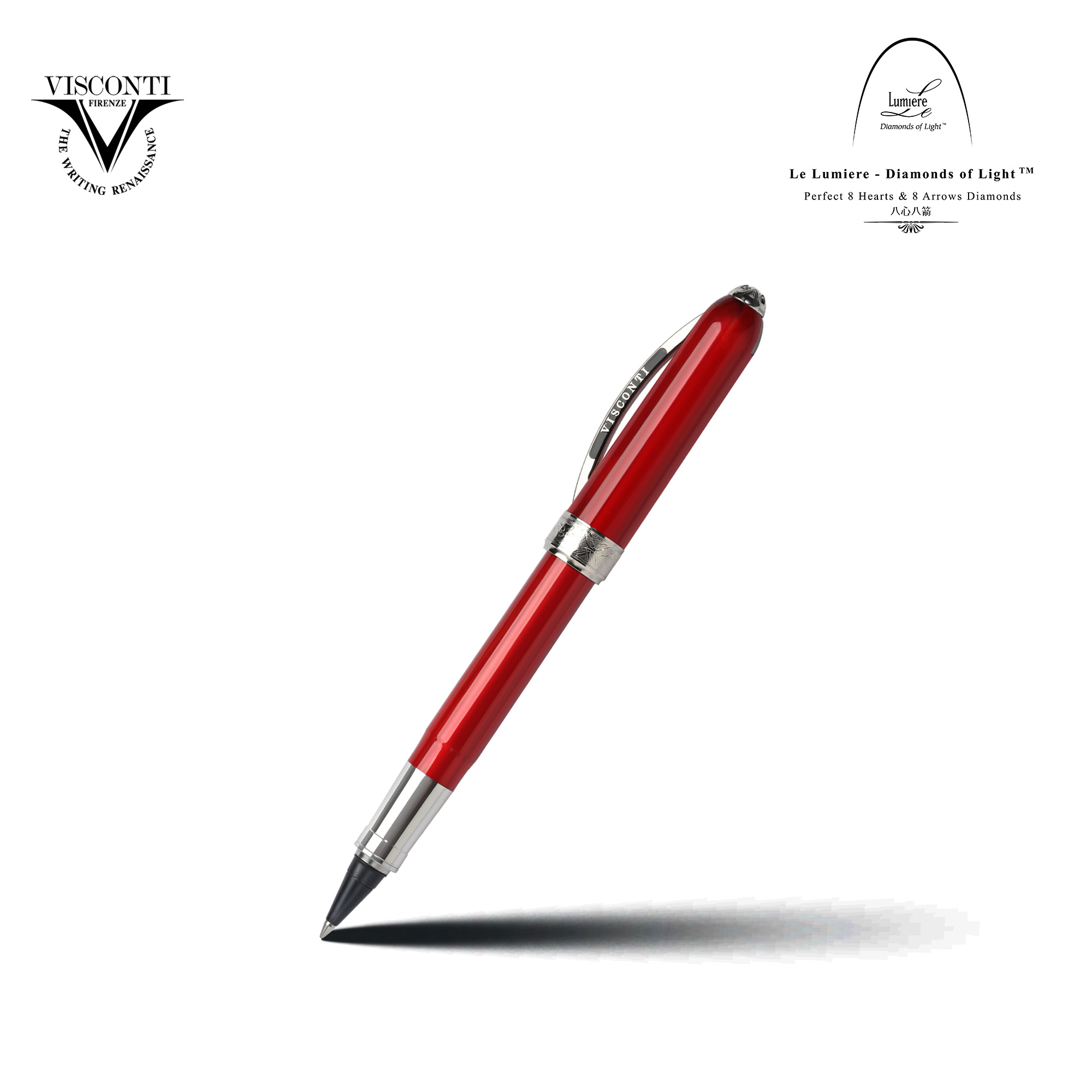 Thank her for being the reason you smile
Tomei White Gold 375 (9K) "Always My Princess" Diamond Pendant with Chain

"Always My Princess" diamond pendant with chain from True Bliss collection symbolises a love bond that is born out of true bliss and delight. It also serves as a reminder to the princess of your life that every minute of being in love with her is like heaven on Earth.

This beautiful design also brings out the sweet appeal of the wearer and makes her feel every bit a princess when wearing it around her neck.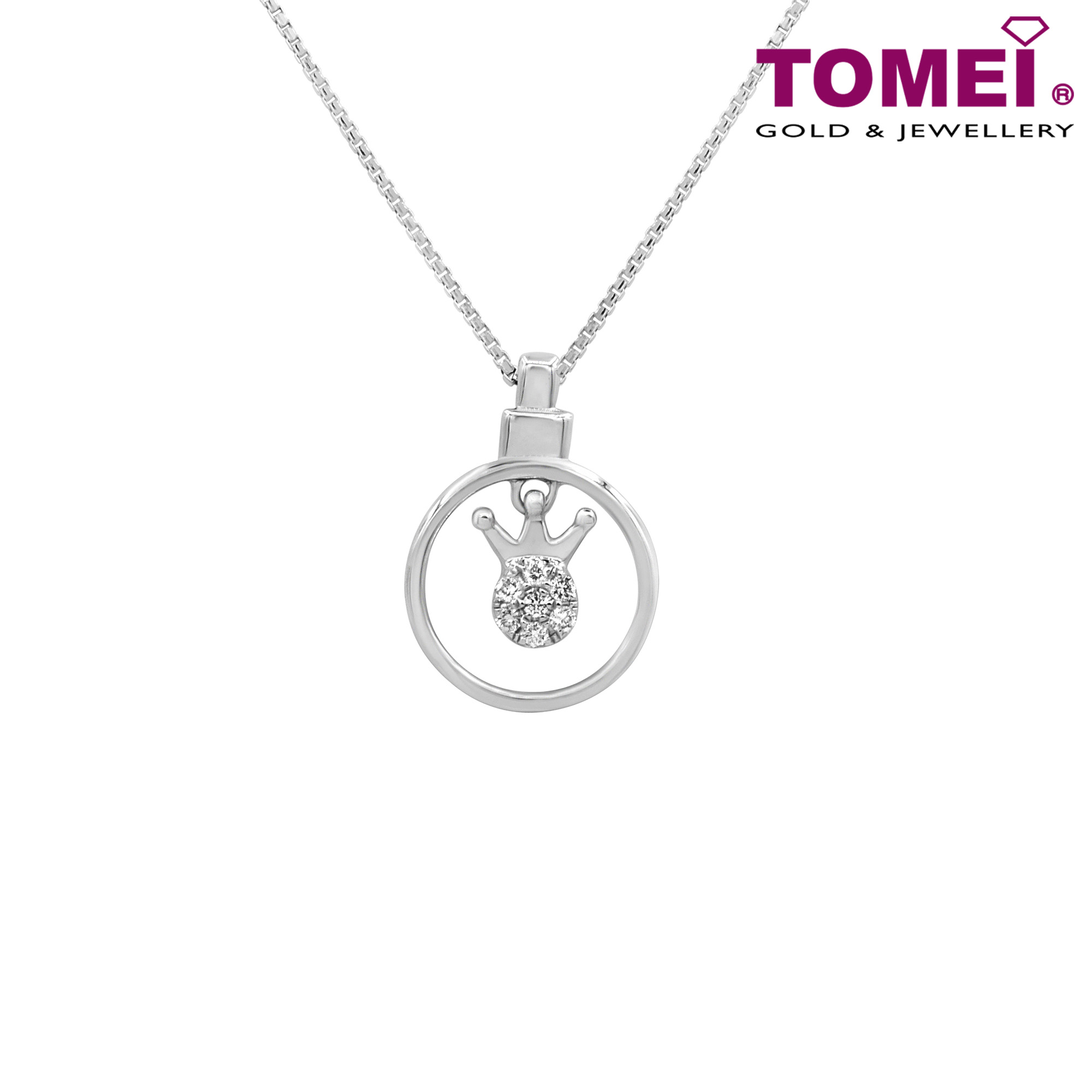 Wrap this "crown" around her neck and crown her as your queen
Tomei White Gold 375 (9K) "Crown My Heart" Diamond Necklace

As majestic and royal as a queen, this pendant displays a tiara filled with diamonds. It also features a love charm in the heart shape, a symbol of romantic love.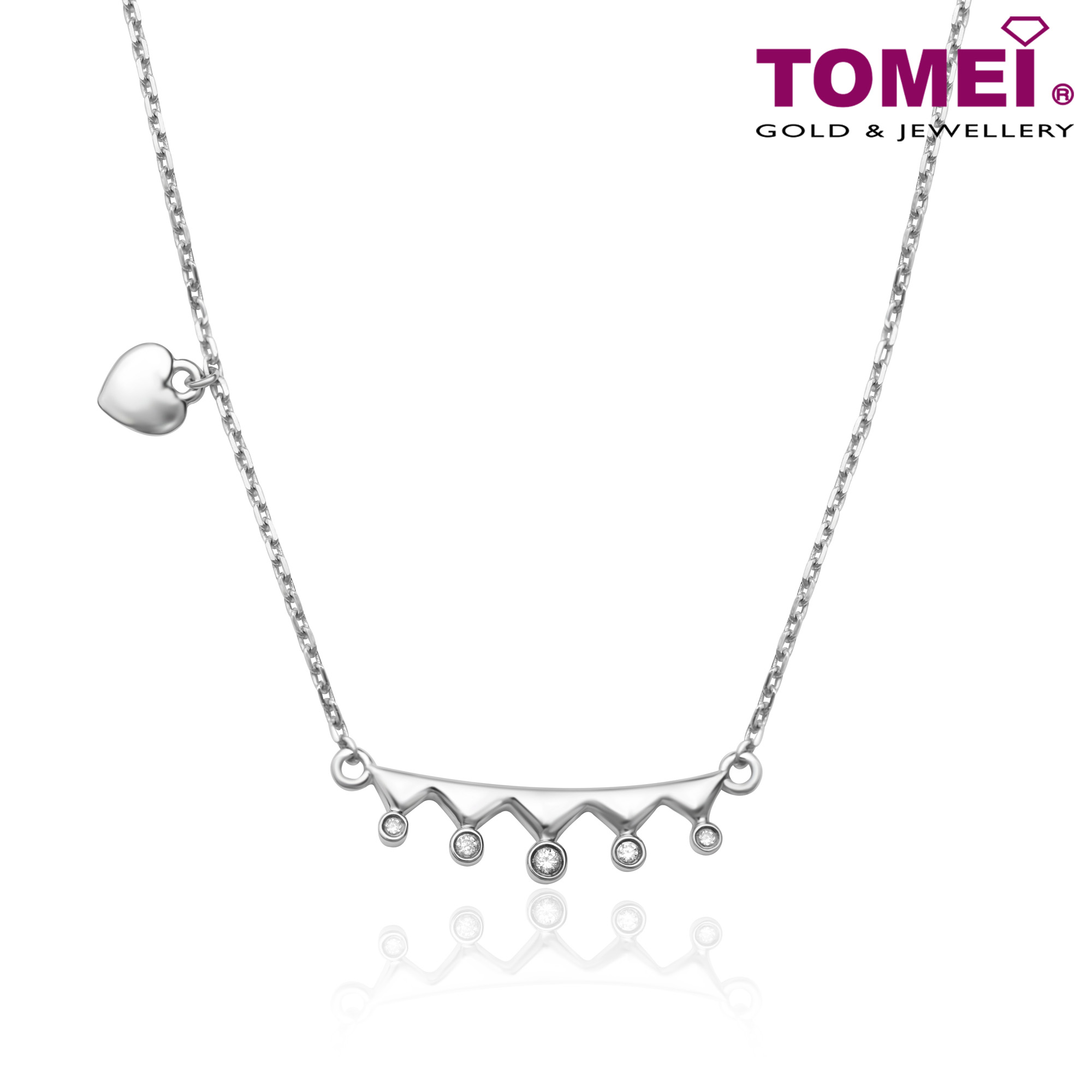 ---
Wedding anniversary gifts for wives
For someone you love a little too much and miss a little too often
Tomei x Prima Gold Yellow Gold 999 (24K) "Too-Much-Love" Pendant

This pendant is your confession to someone you love a little too much and miss a little too often. You will always adore her more than words can say and more than anything you ever dream of.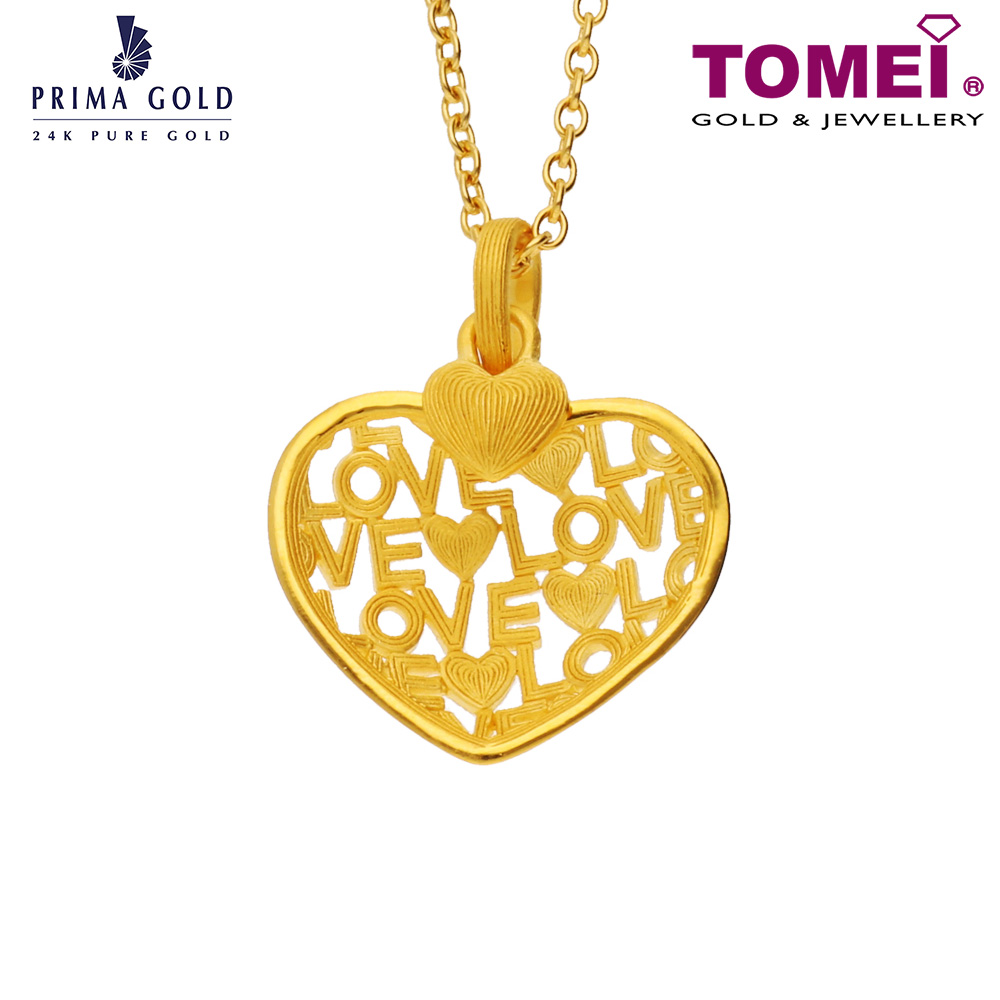 Wedding Anniversary gift for your partner or Wedding gift for a couple who's Christianity
Tomei x Roberto Bravo Yellow Gold 585 (14K) "Noah's Ark" Blue Topaz Pendant

God looked at the earth and saw how everything had deteriorated. He said, "I will put an end to mankind" to Noah bestowed him with an important task: "Build yourself an ark. Once you have done that take a couple, one male and one female, of every living creature on earth and take them on board so that they do not become extinct. Then I will flood the earth. I will destroy all breathing creatures underneath the skies…."

Noah's ark is a representative of God' promise and how he supported people who remain obedient to him even when their beliefs are challenged. It's the perfect wedding anniversary for your partner who believes in God. She can spread the love for God wherever she goes.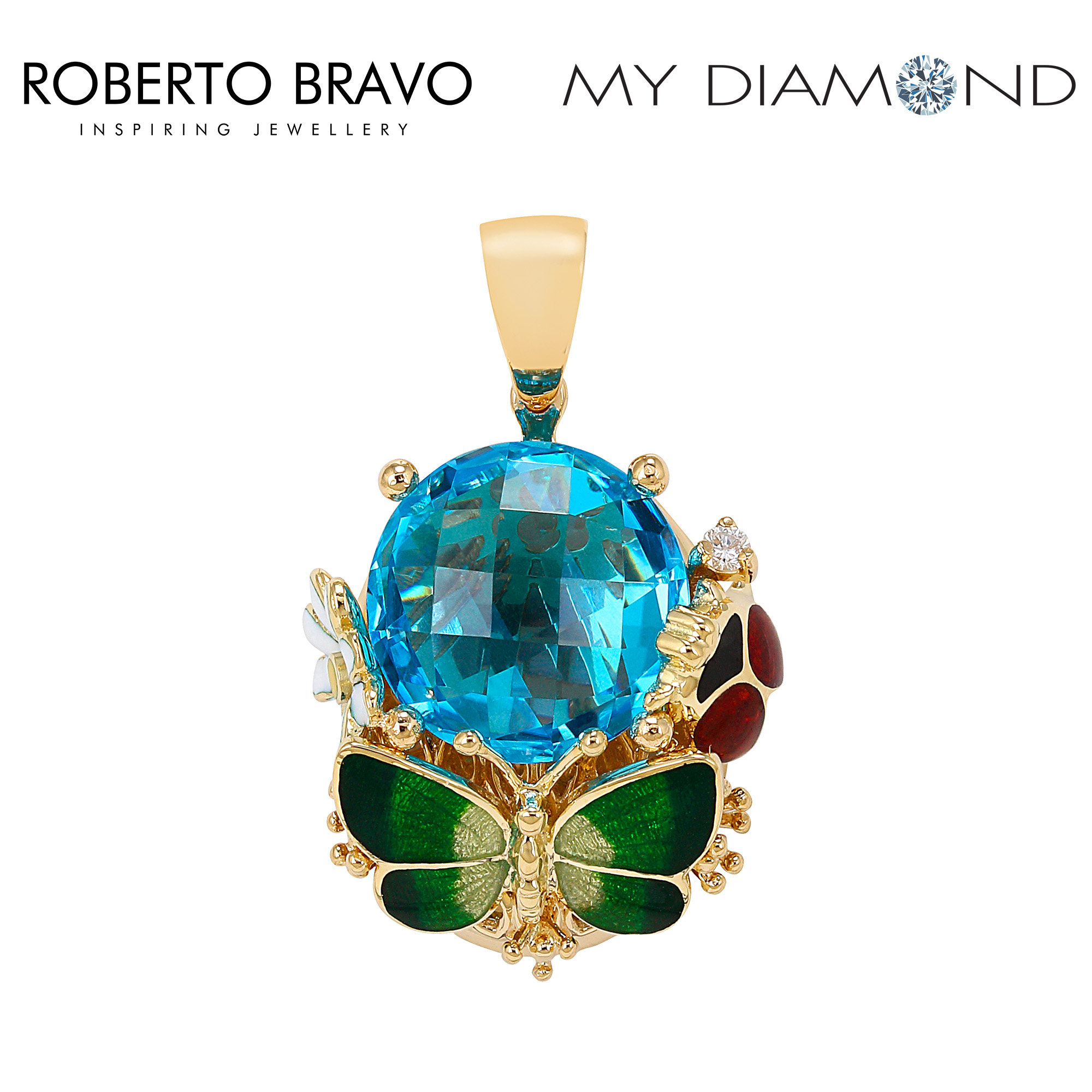 Wedding Anniversary gift for her to show her she's worth it
Tomei x Roberto Bravo White & Yellow Gold 585 (14K) "Swan Lakes" Diamond Necklace

The Swan Lake diamond necklace is inspired by the ballet "Swan Lake", and in particular, the second act. It is the second part of the ballet when the prince first finds himself by the beautiful lake, and sees in the glittering waters, among water lilies a reflection of enchanted swan-maidens. Then he also first meets Odette and is captivated by her beauty.
It's not by accident that the Roberto Bravo jewelers chose this part of the story: they are extremely good at portraying natural motifs and fairy tales in precious jewelery materials.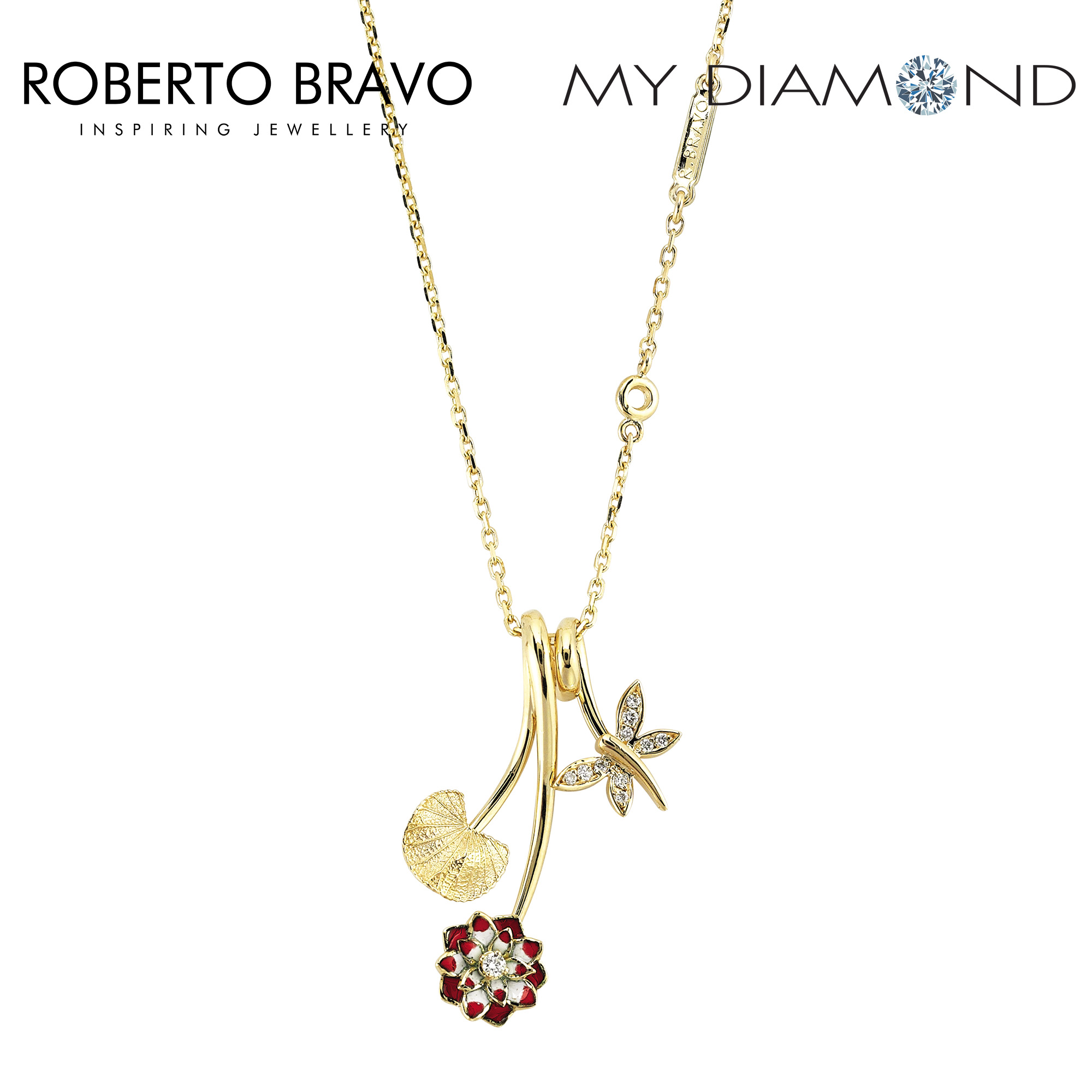 ---
Wedding anniversary gifts for husbands
Luxurious yet practical wedding anniversary gift for your husband
Le Lumiere x Visconti "Michelangelo" Diamond Black Roller Pen

Anniversaries remind you of million little reasons that made you fall in love with your husband to an extent that made you sure of being together till eternity.
Gift your husband the Le Lumiere x Visconti Michelangelo Black Roller Diamond Pen this wedding anniversary. Visconti is one of the top players in the luxury pen world market. Luxury is not given only by the price, but the uniqueness and craftsmanship of the piece.
This is definitely the practical gift that you can be confident your husband will use it everyday.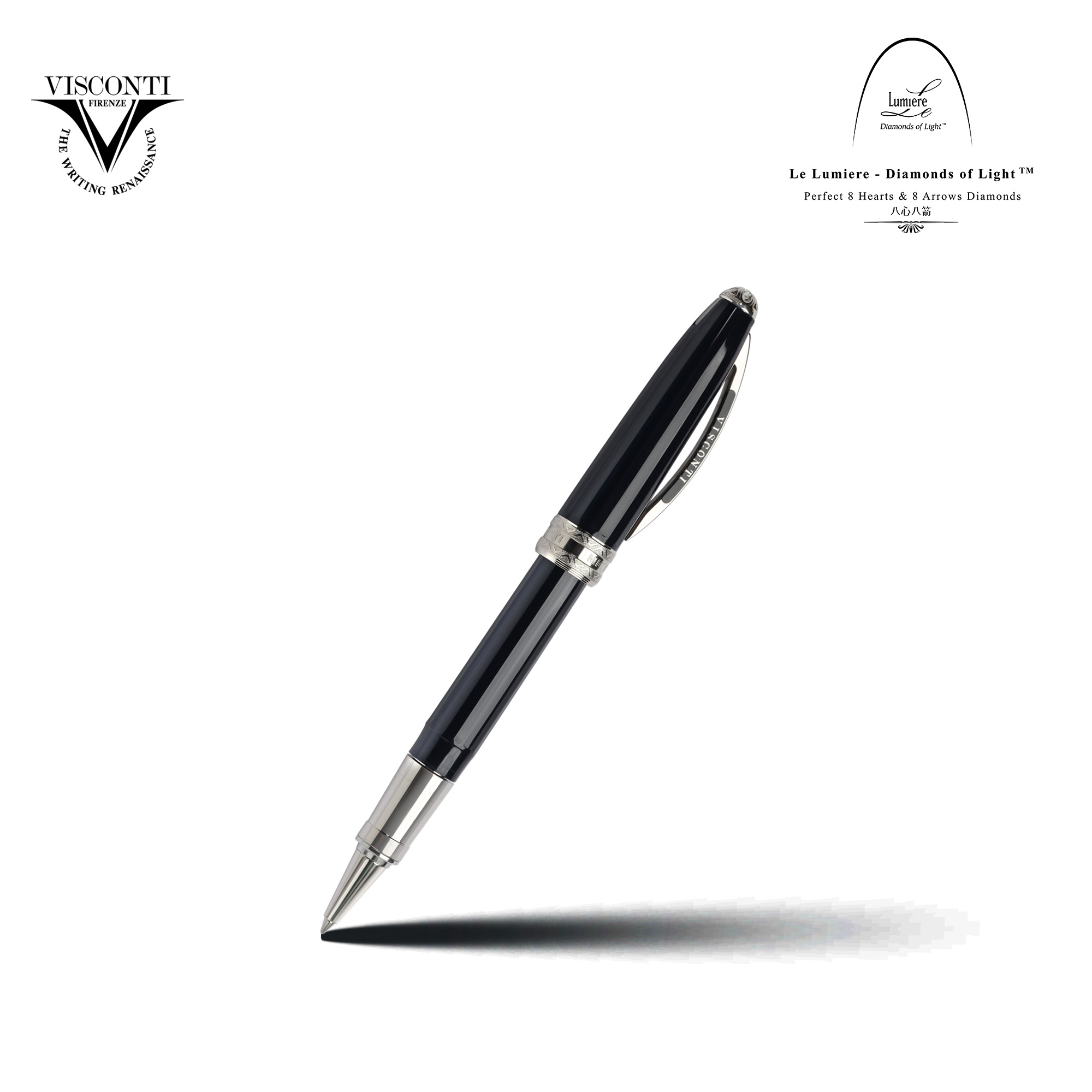 Cool gift your husband can't wait to show his friends
Le Lumiere "Allure" Diamond Leather Billfold Wallet

If you would like to go above and beyond the conventional gifts for husbands, this Le Lumiere's Diamond Wallet is the perfect men's wallet to hold everything he needs.
A decent wallet is a man's best friend. Besides its durability and utility, this hand-made billfold is also embossed with a Le Lumiere - Diamonds of Light™'s hearts & arrows perfect cut diamond, resembling the synergy of toughness and perfection.
The wallet comes with a jewellery loupe where you can use it to view the eight hearts pavilion and eight arrows from a table top position.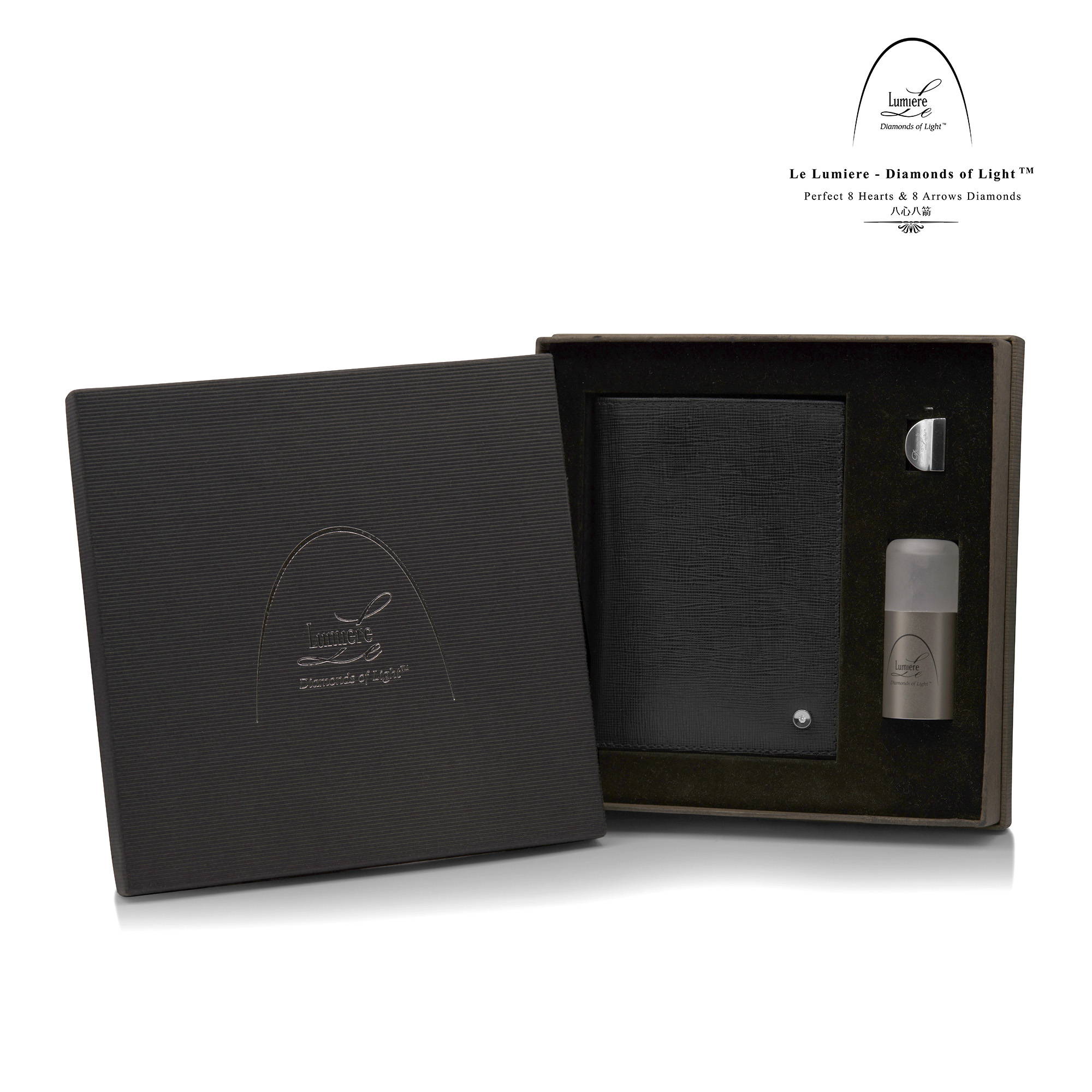 Let him know you love and appreciate him, he will love you even more!
Le Lumiere "Diamond Time" Men's Diamond Leather Bracelet Set

There's only one thing more precious than our time and that's who we spend it on. Let your husband know that you are so glad to have him in your life and help you realise how beautiful your world is.
The centerpiece of the band is the Le Lumiere - Diamonds of Light™ Hearts & Arrows diamond set in an interchangeable mounting that allows him to wear the Diamond Time to any event or occasion.
The Diamond Time represents "Now and Forever". Everytime he wears the bracelets, he will be reminded that the only time you want to spend with him is "now and forever".