- sweet like nectar, innocent like newborn -
Same as your first love who will always have a special place in your heart, our lustrous "First Love" gold chain made in 916 yellow gold will bring you surprises beyond imagination. Every adventure requires a first step, like the first time you wear gold jewellery, so precious, so exciting.
916 (22K) Yellow Gold | 2.68 - 2.74 grams | ±45cm
Receive 1 x complimentary Hari Raya Green Packet with minimum spending of RM1,000 on online exclusive items, while stocks last!
The spirit of urban women
The Glittery & Swirly Ball Pendant captures the spirit of urban women - modern simplicity, expressive and constantly breaking boundaries.
---
---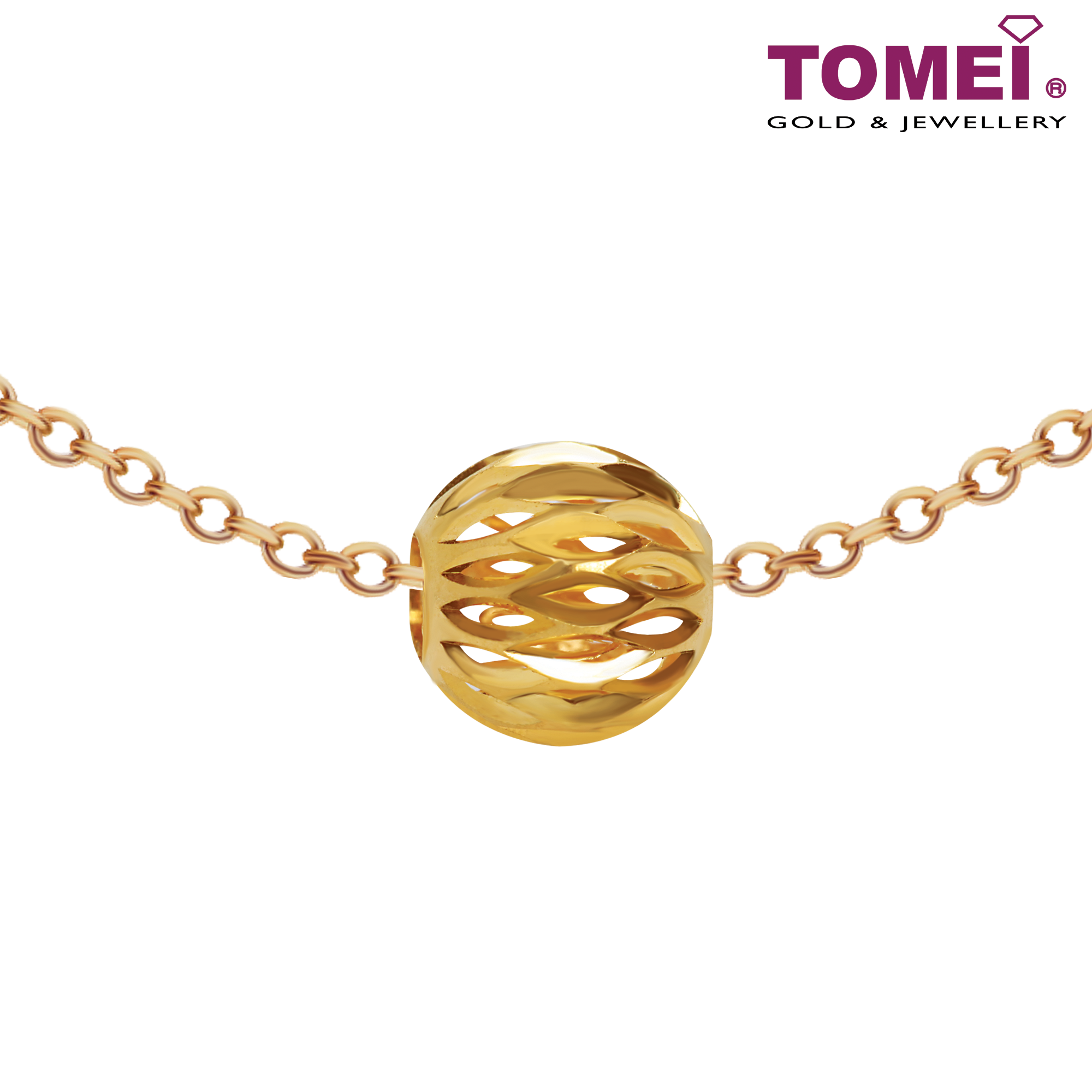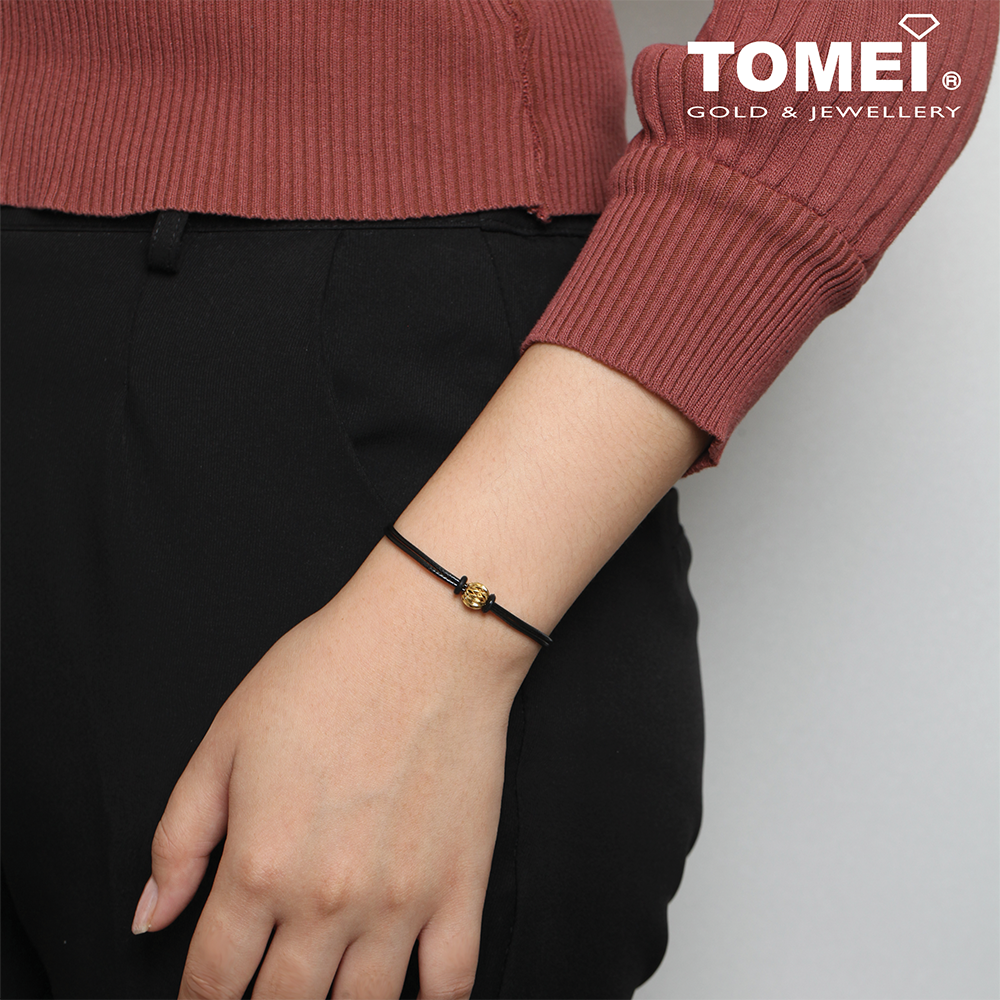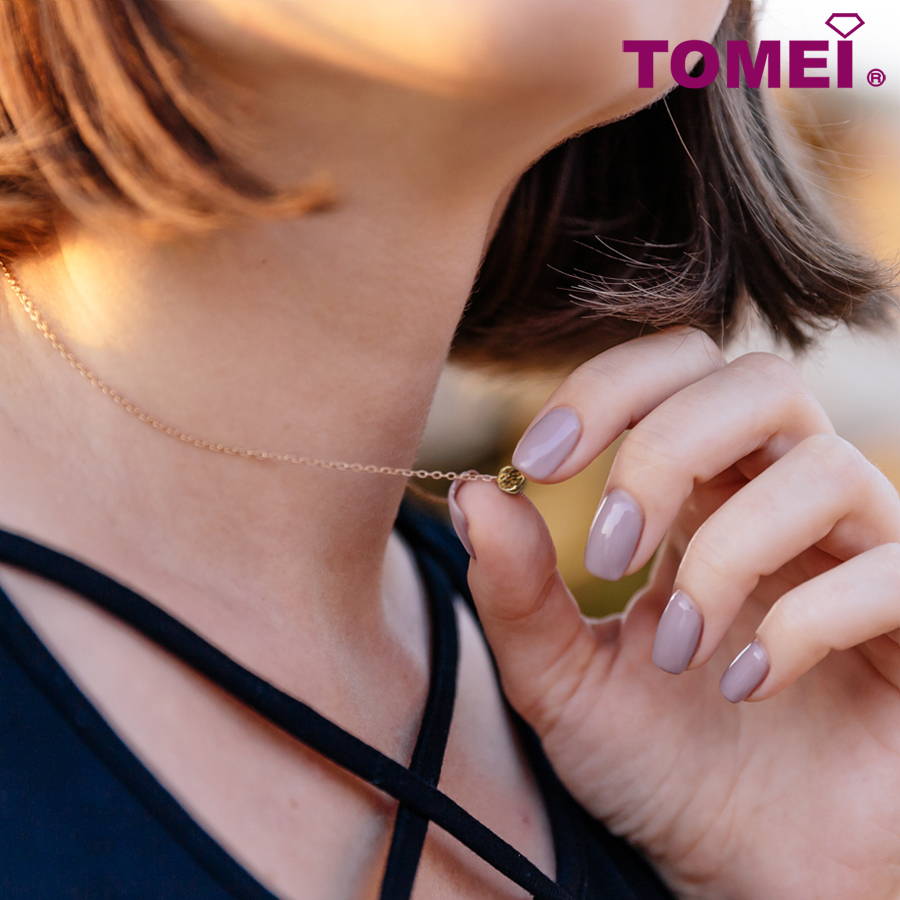 916 (22K) Yellow Gold | 0.33 - 0.48 grams | with a complimentary black bracelet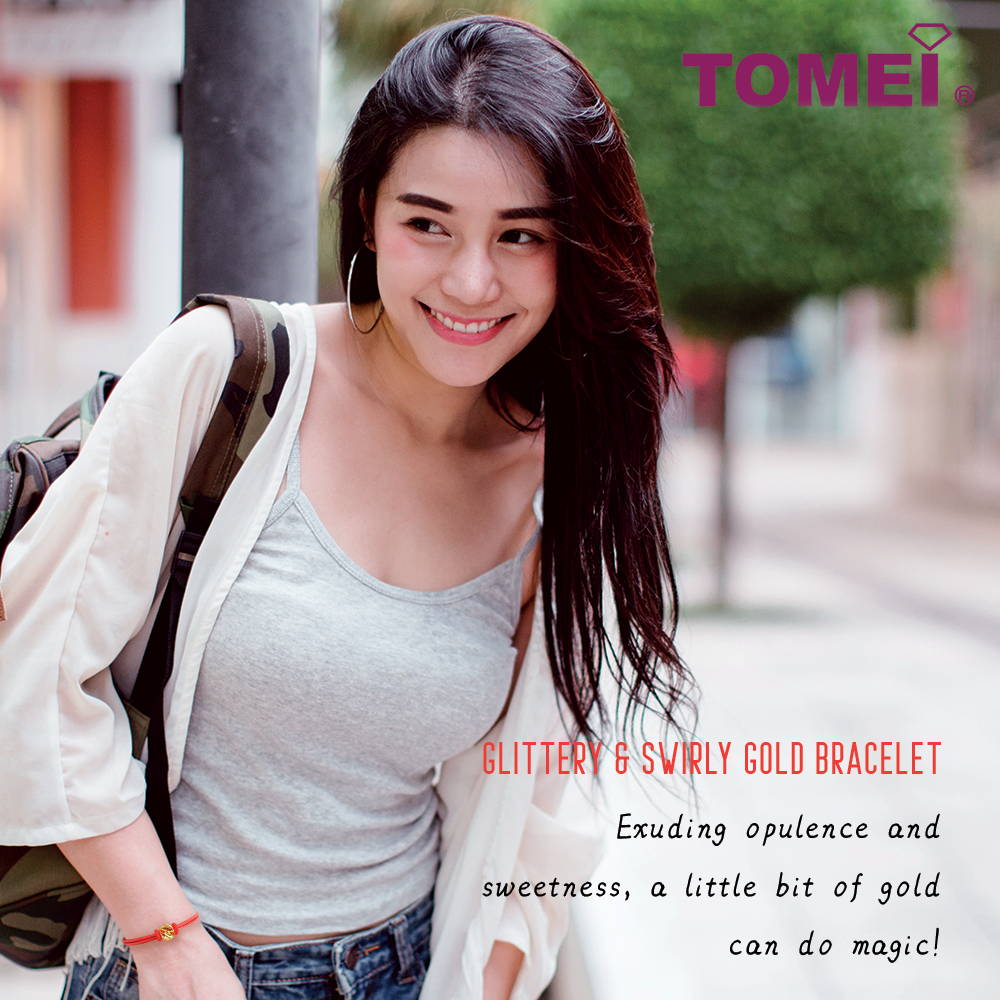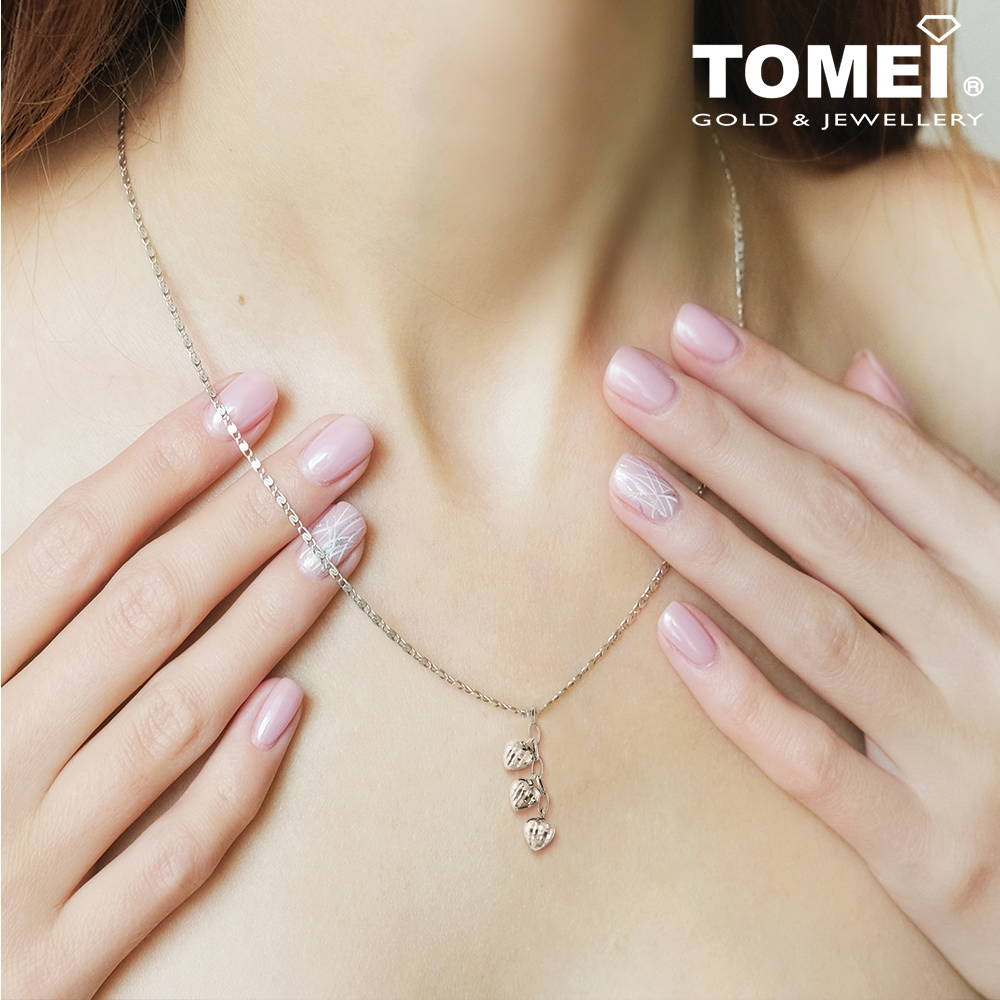 Just throw it on for a quick, no-hassle accessory for any outfit, just put this pendant on and you're out the door looking fashionable and trendy in no time.
---
---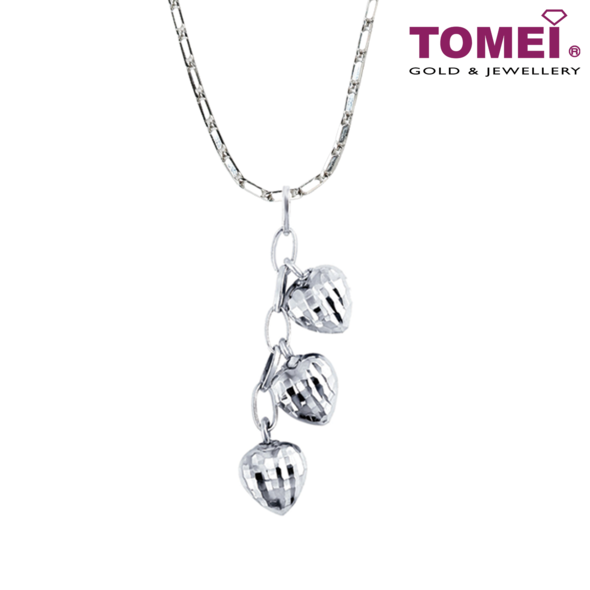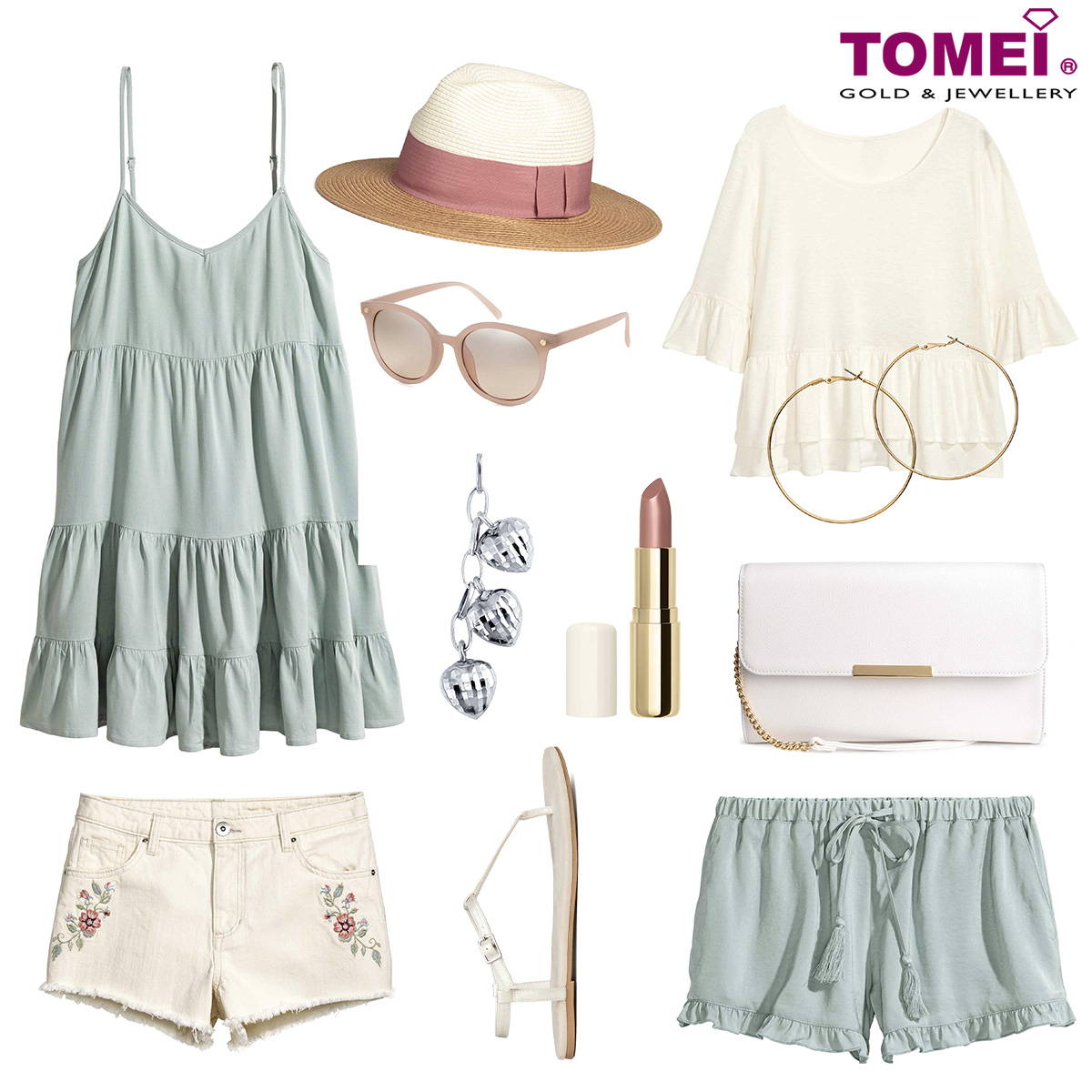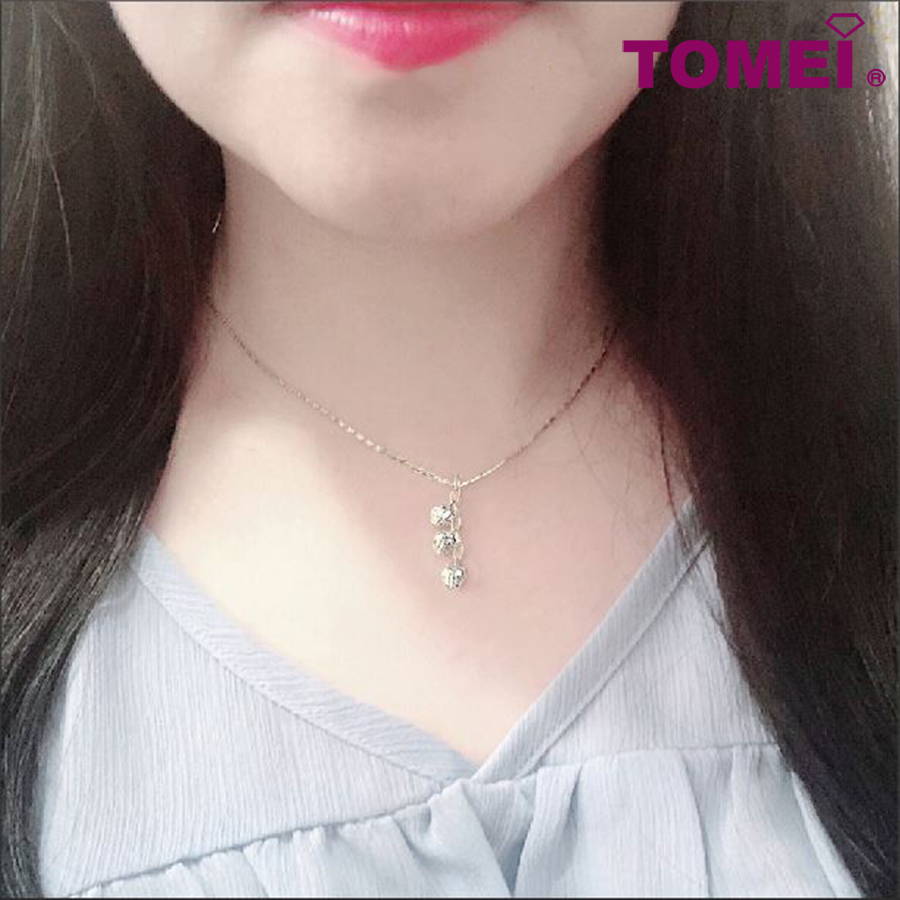 ---


The Goddess of Prosperity
The Roman Goddess of Prosperity is portrayed with all of her mythical attributes of Sheaves of wheat, Poppies, Horn of Plenty, Precious coins and Wheel of Fortune in the 9999 yellow gold wafer from Tomei x PAMP Suisse, making it the perfect gift for the lady in your life.
---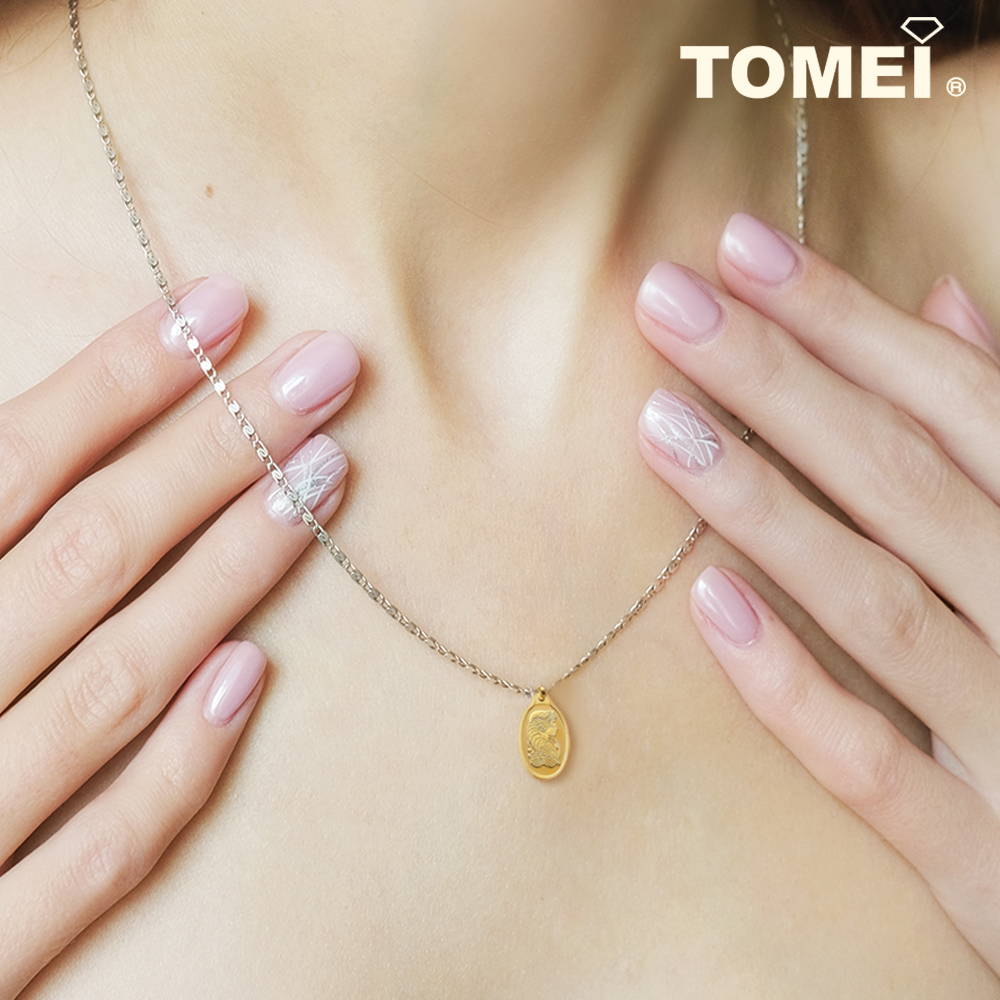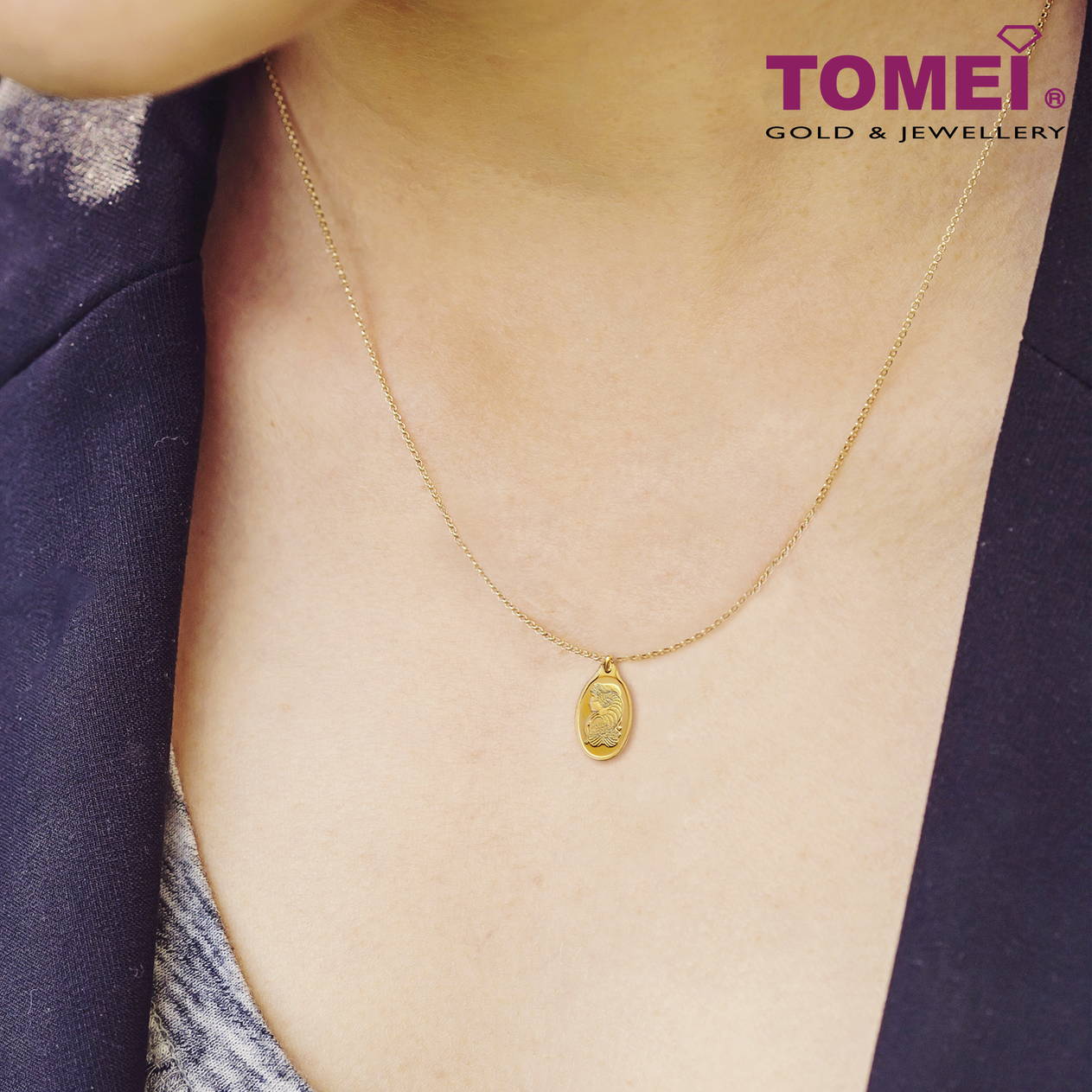 9999 (24K) Yellow Gold | 1 gram (pendant) + 0.15 grams (hanger) | 17 mm x 9.2 mm
Free cord With Rhodium Clasp
375 (9K) White Gold | ± 0.74 grams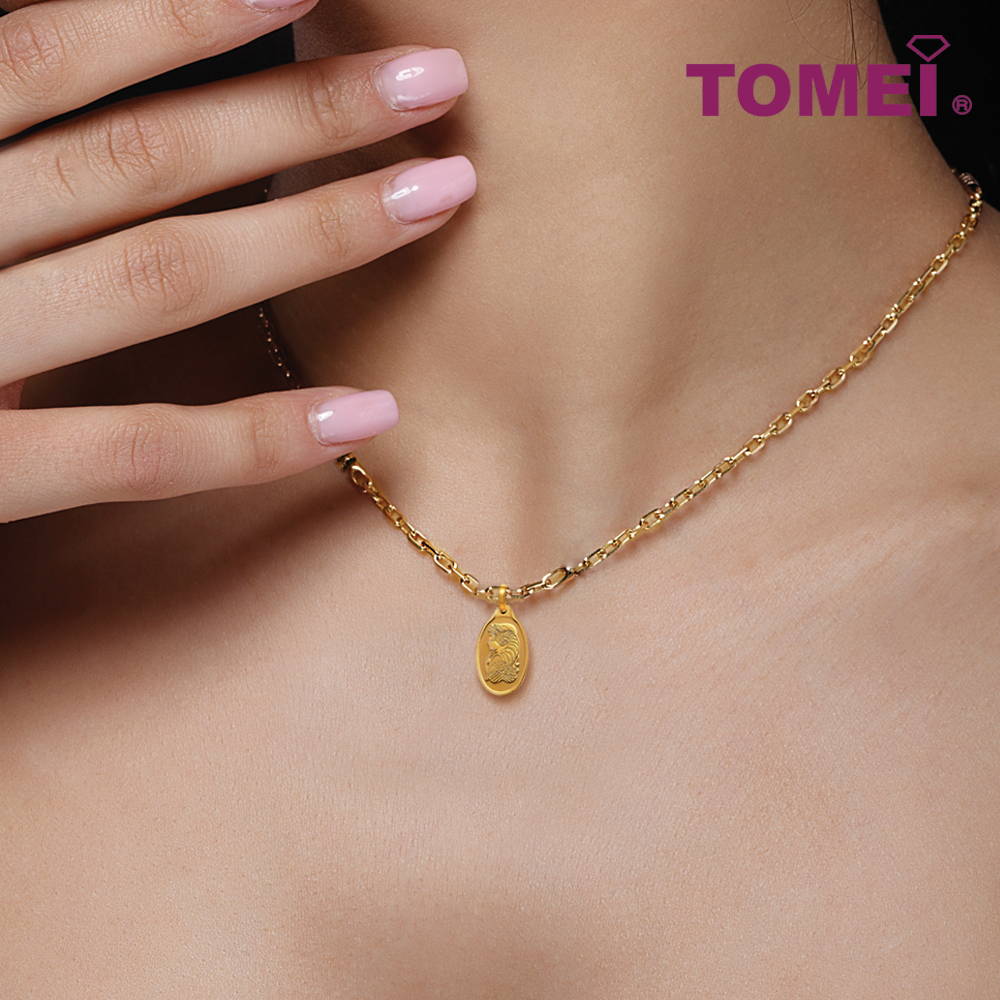 ---
ONLINE EXCLUSIVE! Only at Tomei Online Stores.
Gold symbolises the purest of blessings for abundance and prosperity. As a powerful heart healer, Neprite Jade manifests harmony and balance for its wearer. Incorporate with modern design, this pendant exudes style and sophistication, adds an acclaiming look to your appearance and highlights your personality.
Nephrite jade stones are like us: always unique. Choosing the right jewellery for yourself can be simply love at first sight, you know it when you see it. Elegant, sophisticated and truly one of a kind, this piece of Nephrite Jade retains its mysterious allure for all time.
Life is a gift tied with a bow, love opens it up. Sometimes love is like a flower. You have to wait for it to bloom. When flower blooms, so does hope.
Yellow Gold 999 (24K) + Nephrite Jade Pendant
The Goldrious Abundance Ribbon Butterfly pendant exudes a natural elegance with the mixture of white nephrite jade and yellow gold as one to create an overall look that is quaint yet classy.
Yellow Gold 999 (24K) + Nephrite Jade Pendant
---
999 (24K) Yellow Gold with complimentary bracelet
Legend has it that the lucky bead can turn bad luck into good, create more good luck and make your existing luck to become even luckier.
---
Hot Items | Recently Restocked
This is a super duper cutie bracelet, which is too cute, but don't ever underestimate its ability.
Put on this cutie Pixiu or Piggy to drive away misfortune and bring good fortune to your hands, and let your worries fade away and be happy in the new year!
999 (24K) Yellow Gold | 0.50-0.63 grams
999 (24K) Yellow Gold | 0.37-0.59 grams
---
The "Blooming Flowers" charm is a perfect interpretation of a woman's fascinating and sparkling life, offering feminine touch with its magnetizing effect.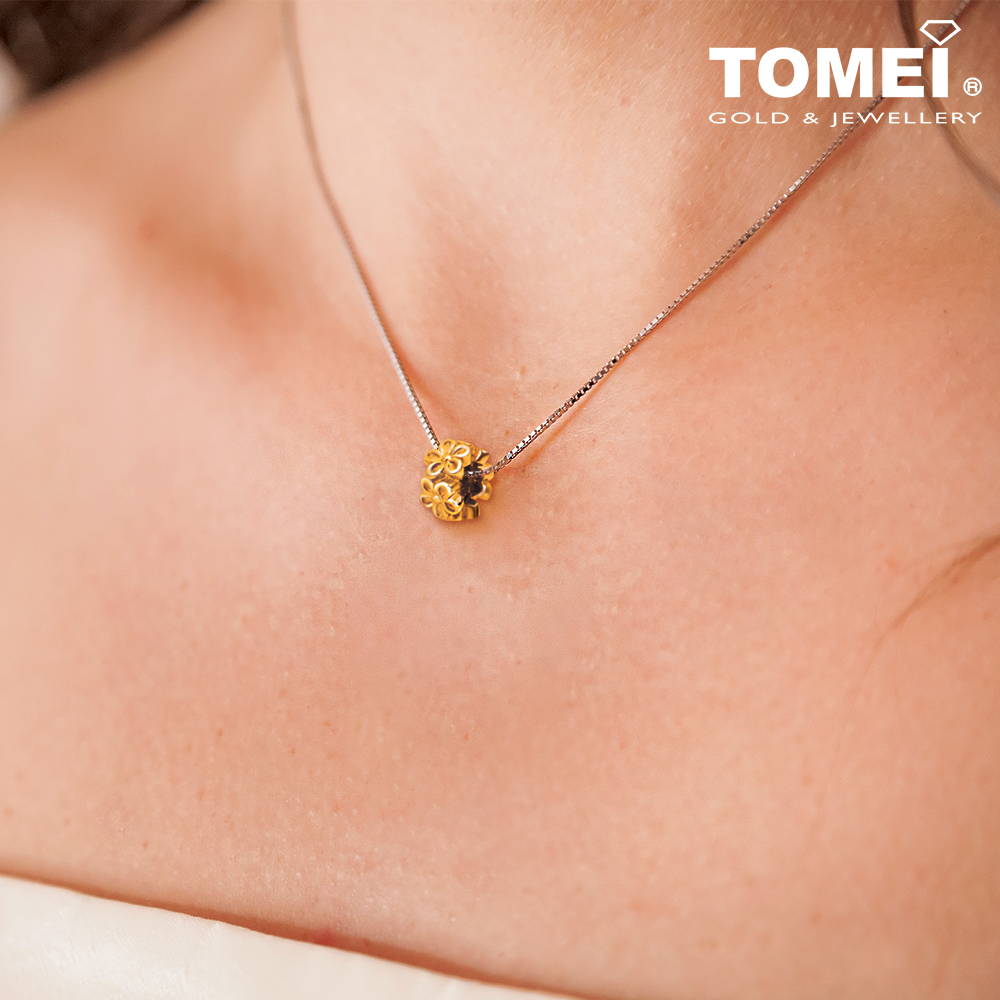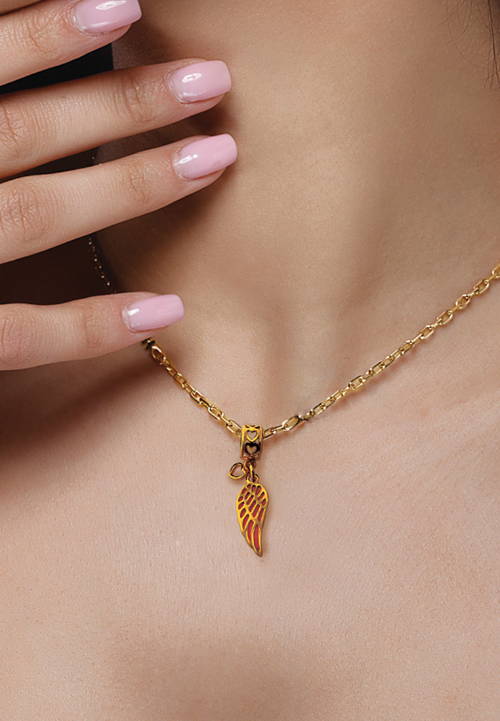 ---
(Online Exclusive 25% off)
---
Tha-thump, tha-thump, tha-thump... this Heartbeat pendant unveils the secret of my heart: Life is for living, I live mine for you. Love is for giving, I give mine to you. Heart is for beating, my heart beats for you.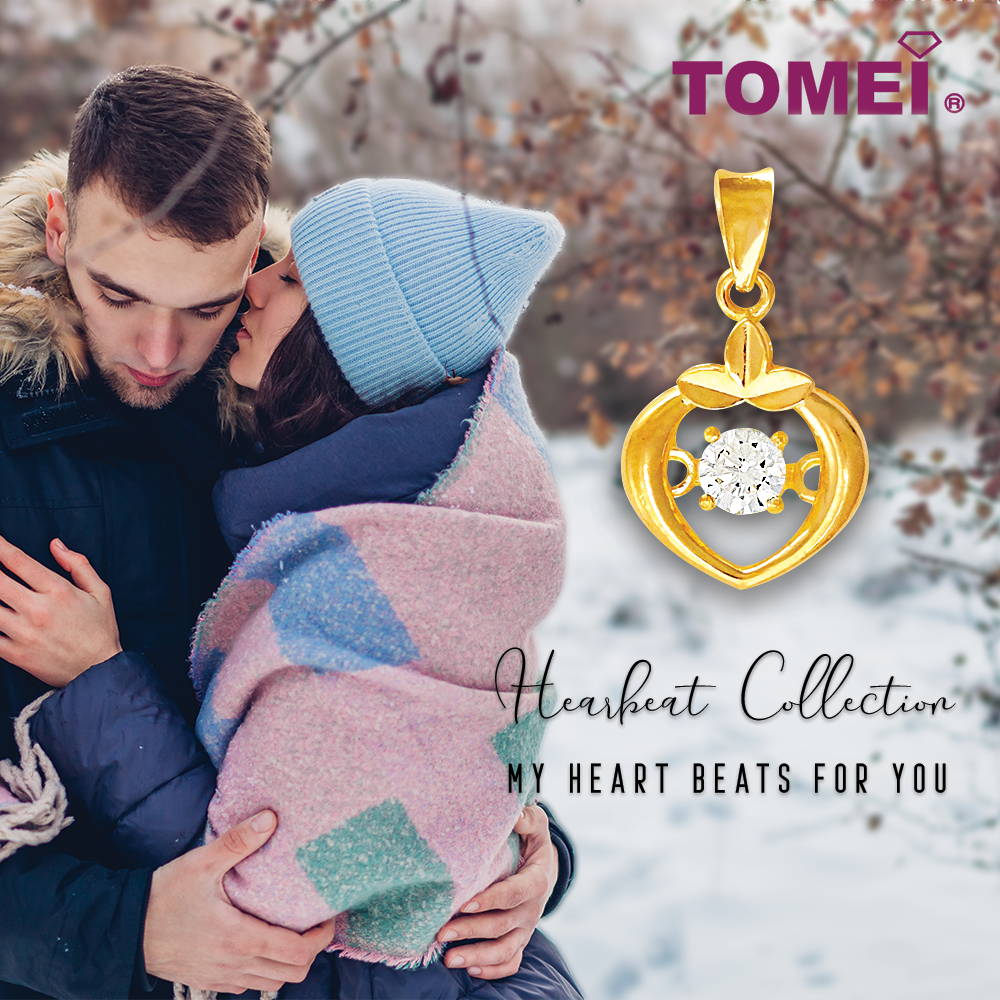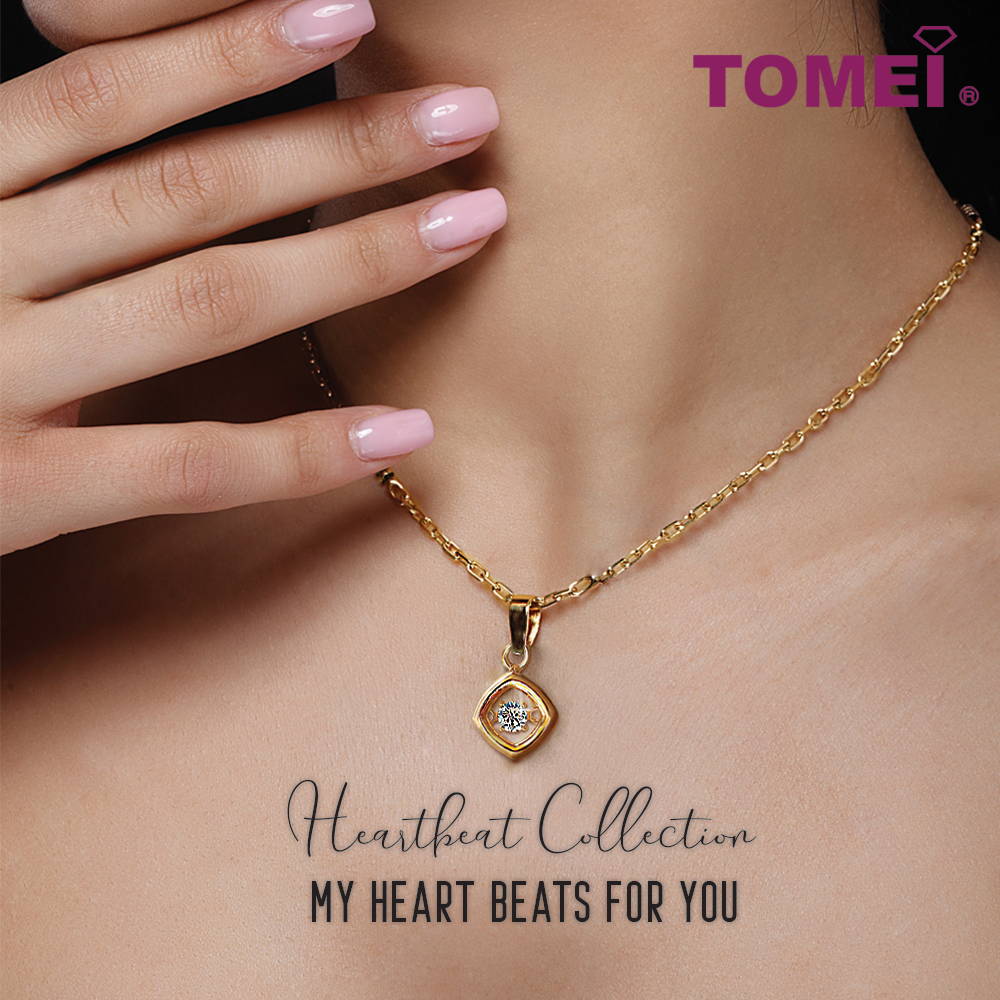 ---
---
We are offering our online customers free shipping on all orders within Malaysia.
---
Never wait for the post again with Click & Collect. Our free Click & Collect service means you can shop online and pick up in store at your convenience. It takes up to 3-5 working days for delivery within Klang Valley, and 14 working days for other places.
Our click & collect is only available to all 41 Tomei stores within West Malaysia!
---
For customers who wish to leave heartfelt message on the gift card, we will customise the gift card for them with their heartfelt message.
The complimentary customised gift cards are only available for the following occasions - Birthday, Wedding, Wedding Anniversary and Newborns.